Dubai has been progressively improving its transportation services in the city to mobilize activities within the emirate and throughout the rest of the country.
As there are various means to get around to places here in Dubai, from trams, ferries, taxis, to abras, and buses, exploring the city and getting to your destination should not really be a problem. And just when you thought Dubai's transport services couldn't get any better, 2019 will see further improvements in this sector, under the direction of the Roads and Transport Authority (RTA).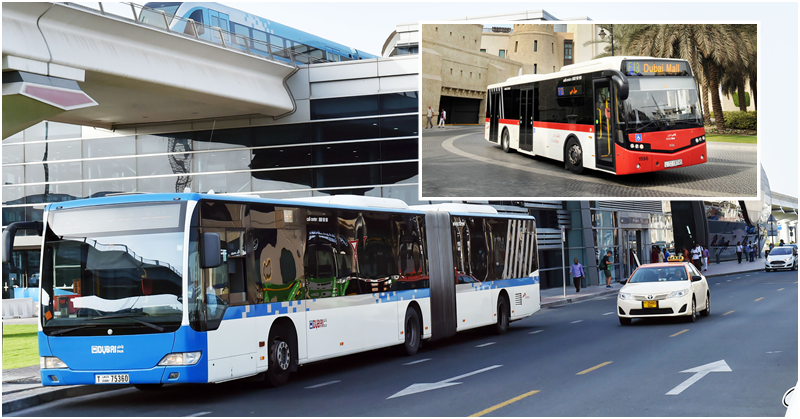 Dubai Opens Six New Bus Routes
The Public Transport Agency at the Roads and Transport Authority (RTA) has introduced six new bus routes and upgraded another line to further enhance the public transport network within Dubai and other emirates, as shared in a report by WAM.ae.
According to Adel Shakeri, Director of Planning and Business Development at THE Public Transport Agency, the six new bus routes include the following:
Route E411: Etisalat Metro Station – Ajman;
Route F02: Etisalat Metro Station – Muhaisina 4; and
Route 50: International City Dragon Mart – Al Khail Gate 1 via Silicon Oasis, Dubai Mall, and Business Bay
The following bus routes will be operated on Fridays only:
Route 11B: Rashidiya MS – Al Awir Bus Terminus;
Route 34: Etisalat MS – Al Brayan Labour Camp Al Khawaneej 2 via Al Qusais Bus Station; and
Route 56: DANUBE Metro Station – DWC Staff Village.
Shakeri further explained that along with the introduction of the above bus routes, the service frequency of Route F55: Ibn Battuta Metro Station – Al Maktoum International Airport has been reduced from 60 to 30 minutes.
The initiative aligns with the RTA's efforts to promote happiness to public transport riders, and to particularly meet the growing demand for public bus services. The upgrade in this sector would mean faster accessibility, which would translate to efficiency in services and processes that would impact society in a positive way.
ALSO READ: RTA Partners with Dubai Commercial Bank for Payment of Fines