A 3 year-old toddler's arm got stuck in a suction pipe at the bottom of a pool. The Dubai Police rescued the child in a 2-hour operation.
Also Read: Gang of Job Scammers Arrested by Dubai Police
According to a report from the Dubai Police, the child managed to remove the cover of a pool drain without anyone noticing.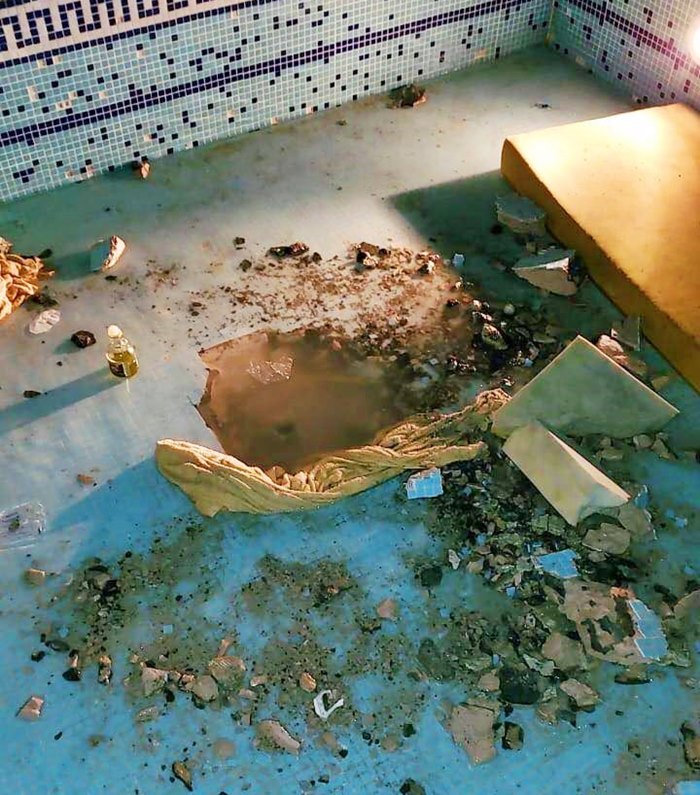 2-Hour Rescue Operation: Dubai Police Rescue Child in Pool
The parents tried to remove the child's arm from the drain to no avail. That's when they called authorities for emergency assistance.
The police rushed to the scene located on a villa on Dubai-Al Ain Road.
The rescue operation took 2 hours as they had to manually drain the pool, switch off the electricity, and break open a portion of the pool to free the child's arm.
Fortunately, no injuries were found on the boy and an ambulance was at the site.
The incident serves as a warning and reminder to parents to always monitor their children when they are in the pool. Also to make sure that the children are not left unsupervised.
Thank you to the Dubai authorities for rushing to the scene and
Below is a post from the Dubai Police FB Page regarding this incident:
#أخبار | شرطة دبي تُنقذ طفلاً حُشرت ذراعه في أنبوب تصريف مياه حوض سباحة

التفاصيل:https://t.co/6immfOMPaB#شرطة_دبي#أمنكم_سعادتنا#الجميع_مسؤول#نتواصل_ونحمي_نبتكر_ونبني pic.twitter.com/of4yVuoheC

— Dubai Policeشرطة دبي (@DubaiPoliceHQ) September 16, 2020