We previously shared that the DWTC halls have been converted into a Dubai Field Hospital which will house patients of the pandemic. Recently, the UAE has built 3 more field hospitals: 2 in Abu Dhabi and 1 in Dubai in order to handle even more patients. This is a good initiative for the country and we appreciate how they proactively set these facilities up to combat the virus.
Also Read: 12 Reasons Why I Feel Safe to Stay in the UAE during the Pandemic
His Highness Sheikh Khalid bin Mohamed bin Zayed Al Nahyan, Member of the Abu Dhabi Executive Council and Chairman of the Abu Dhabi Executive Office, visited 2 field hospitals in Abu Dhabi to check the facilities' readiness and medical equipment and ensure the community has access to quality healthcare services, complementing the existing structure with additional resources to meet all healthcare needs in light of the current situation.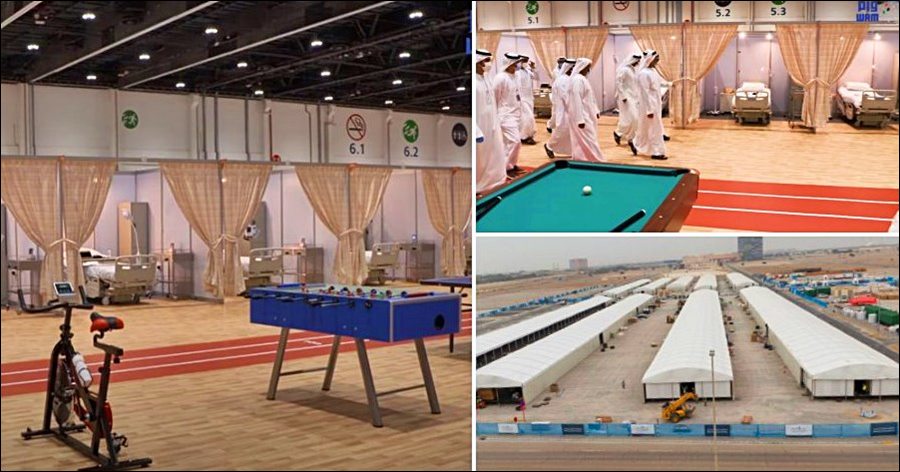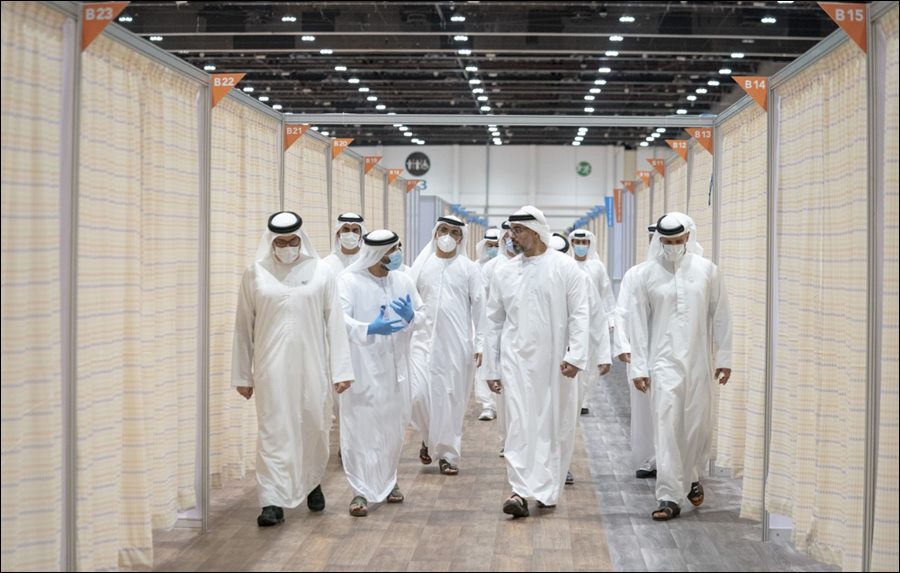 UAE Builds 3 Emirates Field Hospitals in Abu Dhabi and Dubai
The 3 Emirates field hospitals are located in Emirates Humanitarian City, Abu Dhabi Exhibition Center, and Dubai Parks & Resorts.
Field Hospital in Emirates Humanitarian City spans over 29,000 square meters. It wil be finalized by the first week of May and will be managed by a medical team of 200 healthcare professionals, with a capacity to serve 1,200 patients.
The Field Hospital in Abu Dhabi Exhibition Center is spread across 31,000 square meters, has capacity to cater to 1,000 patients and is staffed by a medical team of 150 healthcare professionals.
The third field hospital in Dubai Parks and Resorts has an area of 29,000 square meters, will be ready by the end of April and will be operated by a medical team of 200 healthcare professionals, serving 1,200 patients.
Check out this video below of Sheikh Khalid bin Mohamed bin Zayed visits two of three field hospitals launched by SEHA in Abu Dhabi, Dubai to strengthen medical care in face of COVID-19:
The establishment of the three field hospitals is aligned with the nation's vision to expand the number of medical facilities and be equipped to care for patients with COVID-19, strengthening the healthcare sector's capabilities and preparedness for current and future challenges through the provision of world-class care that meet and exceed international standards.
One of the field hospitals mention that they are equipped with the following facilities:
1000 patient rooms
28 nurse stations
6 swab rooms
15 medical rooms
48 urgent care rooms
6 recreation areas
laboratory
pharmacy
in patient/ discharge registration counter
Please check out more photos shared by Emirates News Agency: