The leading organization in Dubai, Emirates is looking to hire for various positions this month. See the available job openings by Emirates this month and make sure you meet the qualifications.
Emirates Group is an international company that has been in the business of recruitment for over 25 years. They specialize in staffing and HR services, with a focus on aviation, logistics, and transport sectors. Their team consists of specialists from across the globe who are dedicated to their work—often traveling all over the world to find the right person for you. Whether it's your dream job or just something new to get you out of bed every day, they want to be there with you every step of the way.
Also Read: 
Emirates Pilot Salary: How Much They Make Per Month Revealed
Emirates Cabin Crew Salary: How Much Do They Make?
Emirates is the top employer in the UAE and they have a number of vacancies available for various positions in different departments in their organization. The company offers its employees great training opportunities an of the opportunity to work in one of the most exciting places in the world.
The Emirates Group, a Dubai-based company, is one of the largest conglomerates in the world. It has many different divisions that specialize in various industries including aviation, travel and tourism services, hospitality, and catering management. The group's subsidiaries include Emirates Airline (EK), Dnata (DCT), and other companies that are under its umbrella.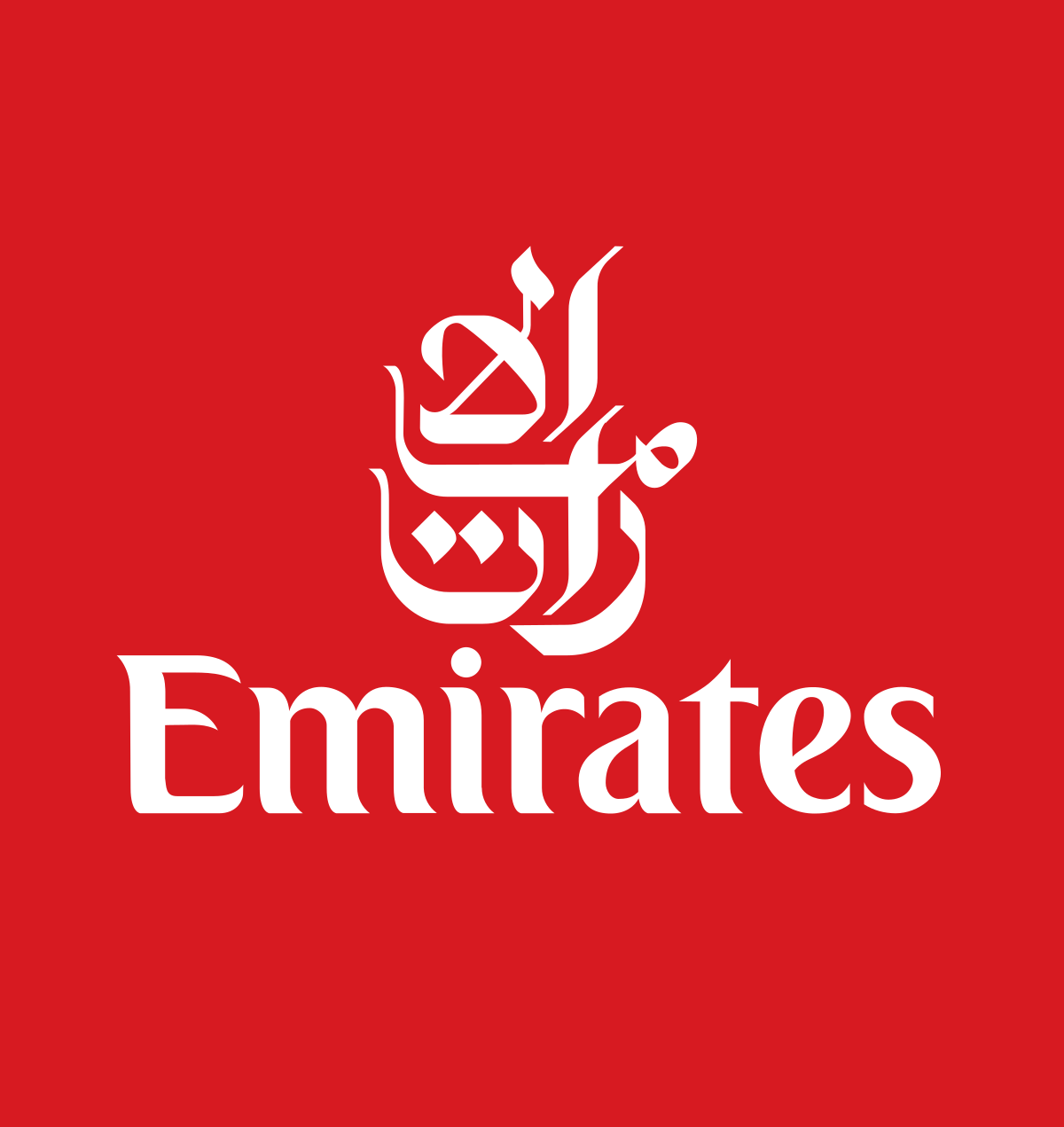 UAE Emirates Career Opportunities 2023
Note: We, DubaiOFW, are not a recruitment agency. We just want to share the latest job openings from different companies in Dubai for our fellow kabayans and other nationalities who are looking for work in the UAE. If you want to apply for these jobs, please follow the directions below.
Visit the official careers website page of Emirates here – https://www.emiratesgroupcareers.com/search-and-apply/
Choose among the available job positions.
Apply online on your chosen jobs.
Some jobs require specific documents and qualifications. You need to qualify and meet the said requirements.
Wait for a response from Emirates Group team for the next steps in the job application.
Emirates Group's History
The Emirates Group is a company owned by the state. It is a Dubai-based international aviation holding company with a headquarter located in Garhoud, Dubai, UAE, which is near the Dubai International Airport. This company holds DNATA—an aviation services business that supplies ground handling services to 126 airports and Emirates Airlines—the biggest airline company in the Middle East. Emirates Airlines is known for serving a lot of travelers to more than 150 destinations. It has more than 250 wide-bodied airplanes. To date, it has 170 aircraft orders valued at US$58 billion.
Sheikh bin Maktoum al Maktoum was the one who brought the business into the country. He was targeting to get rid of Dubai's dependency on oil reserves. DNATA, also known as the Dubai National Air Transport Association, was established in 1959. By mid-1980s, this entity had 2,500 employees already. DNATA had 3 business segments namely DNATA Cargo, DNATA Airport Operations, and DNATA Agencies. This entity did not only serve the Dubai International Airport; it also served as a sales agent for other 26 airlines. Emirates Group grew and expanded until it owned other business in different sectors. The latest update in its history is that its subsidiary called EmQuest signed a contract with Contac Services to start mywurld platform in Afrida and Middle East.
Facts & Figures
Emirates Group is a state-owned company in Dubai.
It belongs to the Aviation industry and it was founded in 1985.
It is now serving about 84 countries.
Its products include passenger flights, air cargo, aviation services, and airline catering.
To date, it has 105,730 employees.
Its latest revenue, operating income, and net income hit AED 104 billion, AED 6.92 billion, and AED 1.67 billion in 2019 to 2020 respectively.
Its total assets have reached AED 188.46 billion in 2019 to 2020.
List of Brands and Companies the Emirates Group Handles
Aviation
Emirates Skywards
Emirates SkyCargo
Emirates Executive
Air services
Marhaba
Gerry's DNATA
Emirate Group Security
Alpha Flight Services
Alpha LSG Sky Chefs
Emirates Engineering
Emirates Flight Catering
En route
Transguard
Airport Handling
MAS Metro Air Services
Air Dispatch
Cabin Services Australia
Calogi
Dubz by DNATA
Freightworks
Education
Emirates Flight Training Academy
Emirates CAE Flight Training
Emirates Aviation University
Retail
MMI
Emirates Leisure Retail (ELR)
Travel
Emirates Holiday
DNATA Travel
Image Cruising
City Sightseeing Dubai
Gulf Ventures
Arabian Adventures
MMI Travel
EmQuest
The Global Travel Group
G Travel International
Travelbag
Travel 2
Gold Medal UK
Gold Medal UAE
Netflights
Sunmaster
Yalago
Travel Republic
Destination Asia
Arabian Adventures
Hospitality
Premier Inn – Middle East
The Sevens Stadium
Corporate Social Responsibility
DNATA4good
Emirates Airline Foundation
What it means to work in Emirates Group
Here's what the employees of Emirates Group have to say in terms of working for the company:
Flight attendant: A truly diverse and inclusive work environment where everyone can feel comfortable bringing their true selves to work.
"It's an ever-changing thing. If I had to do it all over again I'd do the exact same thing. I wouldn't have done it any other way. You have a lot of freedom, and that's what I like."
Travel sales consultant: Great place to work respectful environment. Great Teamwork and team leader
"Friendly staff, good management. Benefits after 3 months and fair starting wage. Senior staff are very open to new ideas. Friendly people who enjoy socializing and are very knowledgeable in their roles."
Senior airport service agent: Productive and fun workplace
"Handle daily operation of the inbound and outbound flights
Work under pressure to achieve on time departure
Handle VIPs to accommodate their needs.
Do administration to complete the job before the shift end"
Facilities maintenance coordinator: Good environment and positive attitude
"Emirates has given me a lot of good and bad experiences but overall it is a very professional organization to work which has policies and procedures in place. Customers are top priority and are serving to the best quality required. Airline sector is a very challenging business to maintain and accomplish the targets in a specified timeframe. This company would change you internally"
Check-in agent: I loved working for hallmark aviation services/emirates airlines
"The company has many good hard working people, everyone feels a sense of belonging I know I did. Everyone had a task and responsibility to take care of once they are on the clock from check in to Arrivals and Departures works like a well-oiled machine. It's a great company to work for."
How to Apply for a Job in Emirates Group
A lot of previous and current employees have good things to say about the Emirate Group. Given that there are pros and cons, you might still want to work here for great career opportunities and experience. The fact that the Emirates Group has a lot of brand to choose from, you will surely land a good job in there.
To start searching for the position you want to fill in, you may go to https://www.emiratesgroupcareers.com/. There are a lot of open vacancies that you might find there including Pilots, Cabin Crew, UAE Nationals, Corporate & Commercial, Engineering, Airline & Airport Operations, Customer Services, and Specialist Roles. Make sure to consider your profession, skills, and competence when looking for a job. There are plenty of options to choose from. So, choose the one where you excel the most so you can show your employer how worth it you are to hire.
When applying for a job, be careful on talking to recruiters. The Emirates Group has reminded that there are recruitment frauds circulation on the internet. Here's what the group says about it:
"It has come to our attention that various people and organisations unrelated to the Emirates Group are sending emails or otherwise contacting individuals offering fraudulent employment opportunities in the Emirates Group. These people and organisations may request personal information or money from you in order to progress the application. We would therefore advise that you never provide your bank account or credit card details as part of a job application."
In this regard, ensure that you go directly to the official website of the group for job applications.
Company Information in the UAE
Main Address: Emirates Group Headquarters, Dubai International Airport, Garhoud, Dubai, United Arab Emirates
Main Contact Number: +971 4 295 1111
Website: https://www.emiratesgroupcareers.com/