Yasser Habeeb, a well-renowned Emirati singer performed one of the most breath-taking renditions of 'Vaishnav Jana To,' which is considered to be one of the great Mahatma Gandhi's favourite devotional songs in commemoration of Ghandiji's 150th birth anniversary, as shared in a report by the Gulf News.
ALSO READ: HH Prince Hamdan Invites Everyone to Participate in Dubai Fitness Challenge 2018
The video clip as shown below was featured at an event commemorating the 150th birth anniversary of India's Father of Nation, which falls on October 2.
Emirati Singer Pays Tribute to Gandhi, Sings 'Vaishnav Jana To'
According to Shaikh Nahayan Bin Mubarak Al Nahayan, the Minister of Tolerance in Abu Dhabi, the UAE is a mini representation of India's diversity.
"In 2018, our diversity somewhat resembles a miniature version of India's. People from some 200 countries live and work together peacefully in the UAE," explained Al Nahayan.
Al Nahayan was the chief guest at the ceremony launching the year-long celebration of the 150th birth anniversary of Mahatma Gandhi at the Indian Social and Cultural Centre (ISC) in Abu Dhabi. The event was organized by the Indian Embassy in coordination with the ISC and Ghandi Sahitya Vedi.
According to Shaikh Nahayan, it was an opportune moment to celebrate one of India's most iconic personalities alongside Shaikh Zayed's centenary celebrations. Despite five decades separating their birth, majority of their teachings and actions are extraordinarily aligned with each other.
To commemorate their lifework and contributions, the Ghandi-Zayed digital museum that is in its final stages of completion will explicitly unveil how the two iconic visionaries shared the same aspirations and credos according to Shaikh Nahayan.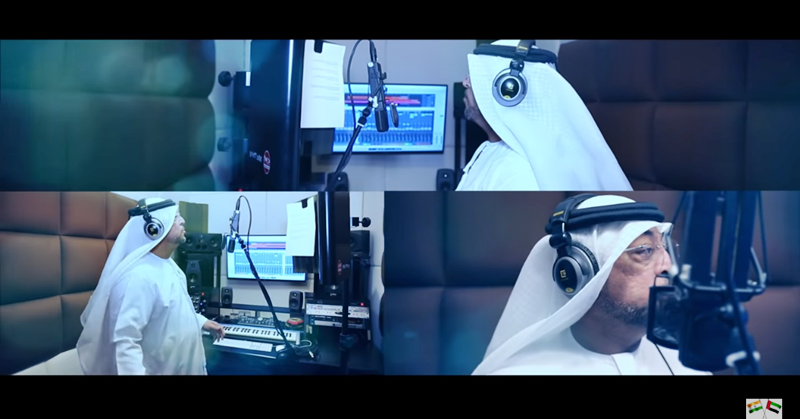 Aside from the clip of Emirati singer Yasser Habeeb's rendition of Ghandi's favourite song, 'Vaishnav Jana To', a short film on Gandhi's message was also featured at the event.
The song was also performed in various parts of the world in commemoration of Ghandiji's spirit and to mark his 150th birth anniversary last October 2.