Our latest OFW interview is about Kristine, a 29-year-old Filipina in Dubai. She holds a degree in Nursing and is actually a Registered Nurse — though her career has taken her to different fields. She has worked in the BPO industry, fitness and customer service, and is now a Sales Supervisor for a travel and tourism company.
Like most Filipinos, Kristine came to Dubai to support her family. She was also looking for something new — a new job in a different place. This is exactly what she encountered in Dubai, with its diverse nationalities and cultures. She has also experienced working in Ajman, but is now based back in Dubai.
When she first arrived in Dubai, Kristine admits that the first few months were hard. Over time, however, she has adapted to the new environment and made close friends. She also met the love of her life, to whom she is currently engaged. Keep on reading to know more about Kristine and her inspiring story!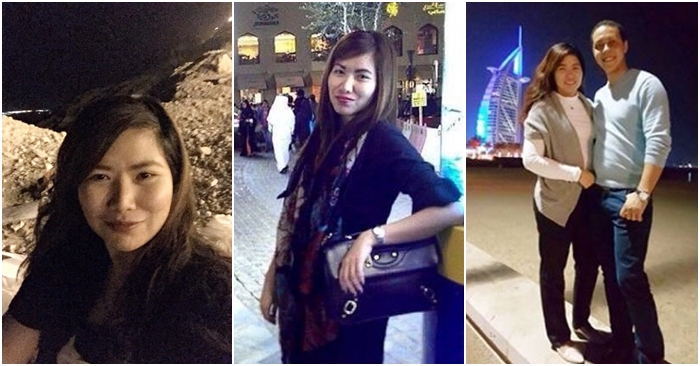 OFW Feature: Kristine, Sales Supervisor in Dubai
Name: Kristine Ventoso
Age: 29 years old
Current Profession: Sales Supervisor
College Degree: Bachelor of Science in Nursing
Years in Dubai: 4 years and 3 months
1. Tell us about yourself.
Hi! I am Kristine. Close friends call me "Tin-Tin." I am 29 years of age, and I graduated with a Bachelor of Science in Nursing degree. I am currently working as a Sales Supervisor for a Travel & Tourism company in Dubai. I have been in Dubai for 4 years and 3 months, to be exact.
2. Why did you come to Dubai?
It was more of an eagerness to support my family. I was at the peak of searching as well for something new in my life – a new job, people, culture, place and I guess Dubai is the perfect place for it. So when my friend asked me to come, I didn't hesitate.
3. What were your previous jobs?
In the Philippines, my work boils down to the BPO Industry (although I am a Registered Nurse by profession). When I came to Dubai, I landed a job as a Membership Consultant in a luxury fitness club at Jumeirah Lake Towers (JLT). Since I had a background in Fitness and Customer Service, I was luckily hired just a week after I came to Dubai. It never came easy and I decided to look for a better opportunity. I was then employed in a Travel Agency in Ajman. I accepted the offer considering I used to live in the city. I have to say that I had no choice since my visa was already expired and I didn't want to make a bad reputation. Then it turned out well since I realized it was the industry I most love. It was also related to my job in the Philippines as it was an airline account.
A few months later, I got another offer in Dubai, and now it is for a better position which definitely is a plus point. I didn't think twice as anything for my improvement is what I like most. Furthermore, I will be back in Dubai with friends. Needless to say, it is now the company I am currently employed in.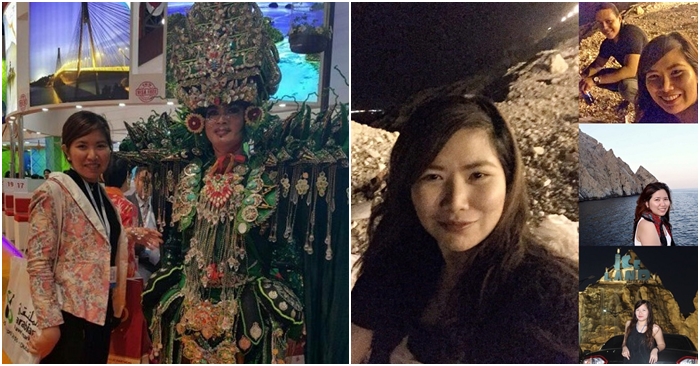 4. How do you find your current job? Are you happy/satisfied with it?
I find my job stressful but challenging and very rewarding at the same time. Being in a travel agency industry got me involved with different types of people with different nationalities, colour, attitude, and from different walks of life. I like the fact as well that it's easier for me to look into the cheapest tickets and book any holidays from time to time. Having been in the industry most of my years of stay in Dubai, I like it that I am updated with the pros and cons of being a tourist and resident in a foreign country.
5. Are you able to save in Dubai? Why/How?
Considering the cost of living here, at first it was a bit of a challenge to save. Later on, I realized that it's not about the amount of your salary that matters; it's about how much you save that matters. Years after, I learned how to manage my expenses well, not just to go with the flow and spend money on things that I don't really need. I mostly go out shopping when there are promos/sales; however, I buy something expensive once in a while as a reward for myself. I may sound too serious but I am saving for the future. I invested my savings in things that I know would generate profit; maybe not be today but at least after a few years again, I can say that I am free from financial problems.
6. Is it difficult to live in Dubai? What are/were your struggles? What's life like outside work?
The mere fact that it was my first time to travel abroad, the first few months were quite hard. You will need to adapt to the cultural differences and environment. I never had time for myself before since the job here can be both very tough and hectic. Plus I would have moments of feeling homesick (the struggle is real, as they say). However, months after that I started to enjoy what the new chapter of my life has to offer. I started dating and I was blessed to have someone who walked me through the challenges I faced along the way. I have my first ever boyfriend who is my fiancé now and we are both supporting each other to battle the changes that Dubai has to offer. Life after work mainly circles with loved ones/friends, business opportunities, or just being at home.
7. What do you like about Dubai?
Unity in Diversity. I feel that Dubai is the center of multi-dynamic individuals who have a common aim – to be a blessing to their families. Moreover, the beautiful tourist spots, the cheap items, variety of food (obviously I gained lots of pounds) are some things I like about Dubai. I am also impressed with how women are valued in this country; the respect for women is just undeniably awesome.
8. What do you NOT Like about Dubai?
Summer! I hate the temperature and the nightmare of going out while feeling like you are inside a sauna!
9. What are your plans in your career/family/future?
I have plans to venture to another country as I consider Dubai as my stepping stone. Long term plans definitely include having a family of my own and settling down in a country where the lifestyle will be at ease for my future children, while still supporting my parents. Having a big project is one of my plans as well, may it be in a foreign country or in the Philippines.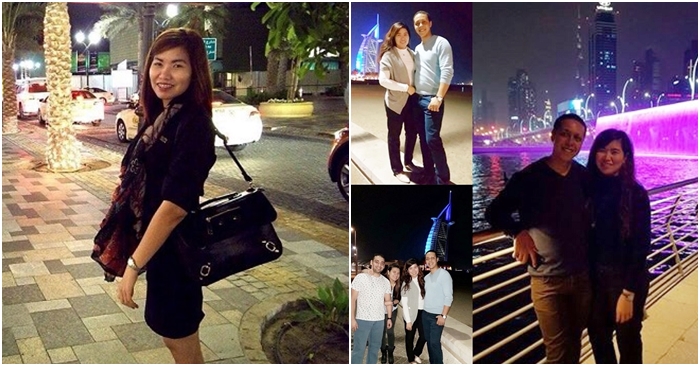 10. You have any tips for Kabayans when working/finding work/living in Dubai?
Do not settle for less if you can have the best. You have to be a risk taker, because it is only when you take risks that you will know what's in store for you. It's fine to fail as failure is the best experience. Never compare yourself nor your experience to somebody else as we all have different "fingers" that make us who we are. Walk your own journey and believe in yourself that you can do it. No else will, except you. Above all, go back to the source of all these things – kneel down, ask and it shall be given to you bountifully.
Connect with Kristine on Social Media
To know more about Kristine, you may get in touch with her through social media:
Facebook: Kristine Ventoso
Instagram: @xtinventoso and @xtinetc.comrade
—————-
*Photos provided by Kristine
Are you an expat in Dubai? Do you want to be featured in the website? Send us an email telling us you want to be featured at admin@dubaiOFW.com and we will send you the set of questions! Let's help other Pinoys who want to come to Dubai understand what life in the UAE is like through your story.