A very good deal especially to those who want to try halal Filipino food. Every Thursday evening is a Filipino dinner buffet at Ibis Hotel in Al Rigga. From 7pm to 10:30pm, you can enjoy an unlimited serving of Pinoy food and drinks. The best part is it's only AED 40– you can never go wrong with this price.
We got to visit the restaurant one Thursday evening and saw a decent number of choices. The cooks of the restaurant are also Filipinos so you can expect the distinct flavour that fits well with our taste.
Check out this quick video below showcasing the food during our visit: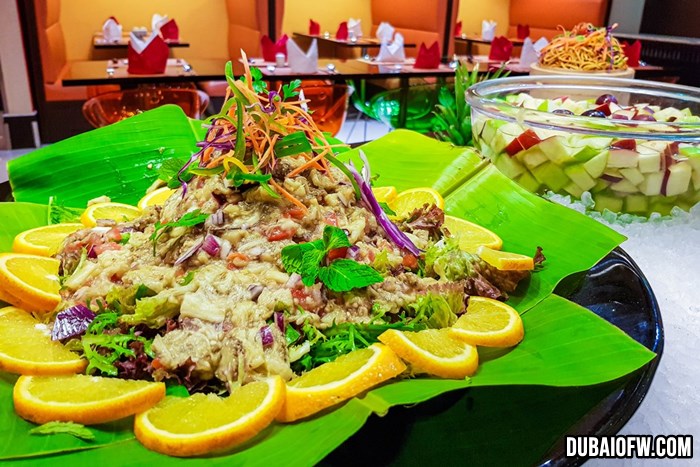 ensaladang talong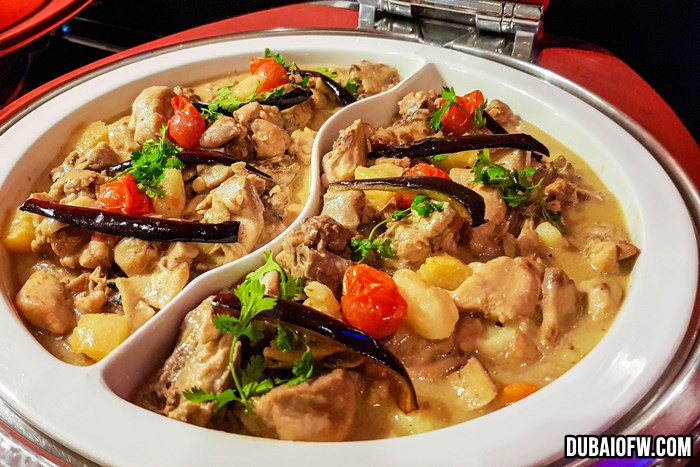 pininyahang manok
Thursday Filipino Food Buffet in Ibis Al Rigga Hotel
When you think about it, if you go to fast food restaurants and Pinoy eateries in Dubai, you will most likely spend a minimum of 25 to 40Dirhams for an a la carte meal with a drink.
But with this offer, it's quite a steal because you have an eat-all-you-can experience including drinks.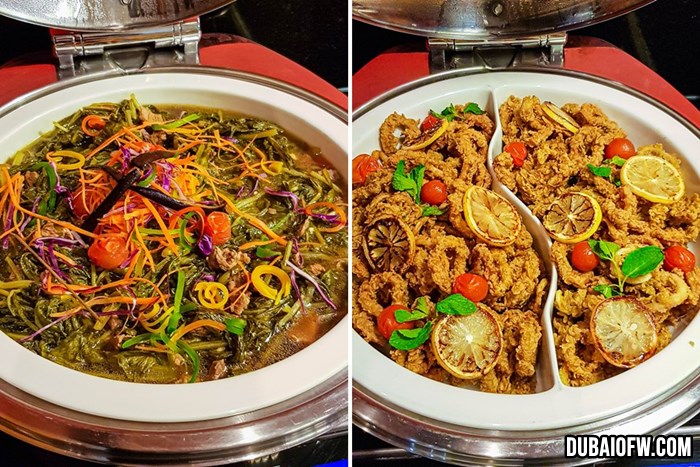 adobong kangkong, calamari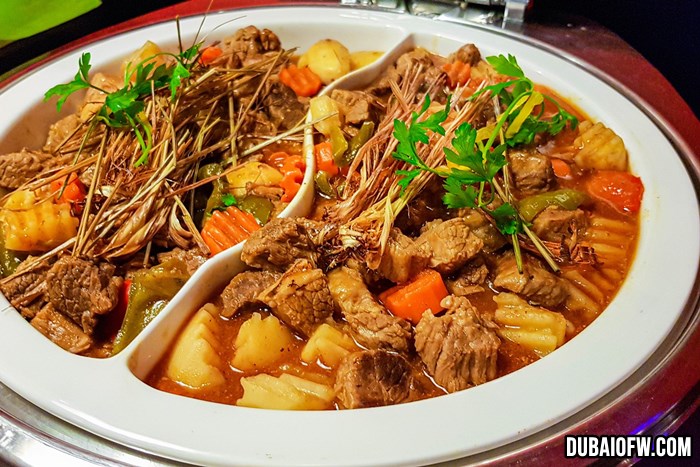 beef mechado
During our visit, the food options available include: beef mechado, pininyahan na manok, ensaladang talong, pancit canton, adobong kangkong, fried calamares, kropek, biko, fruits, and juices.
We especially enjoyed the beef mechado, fried calamares and the pininyahang manok.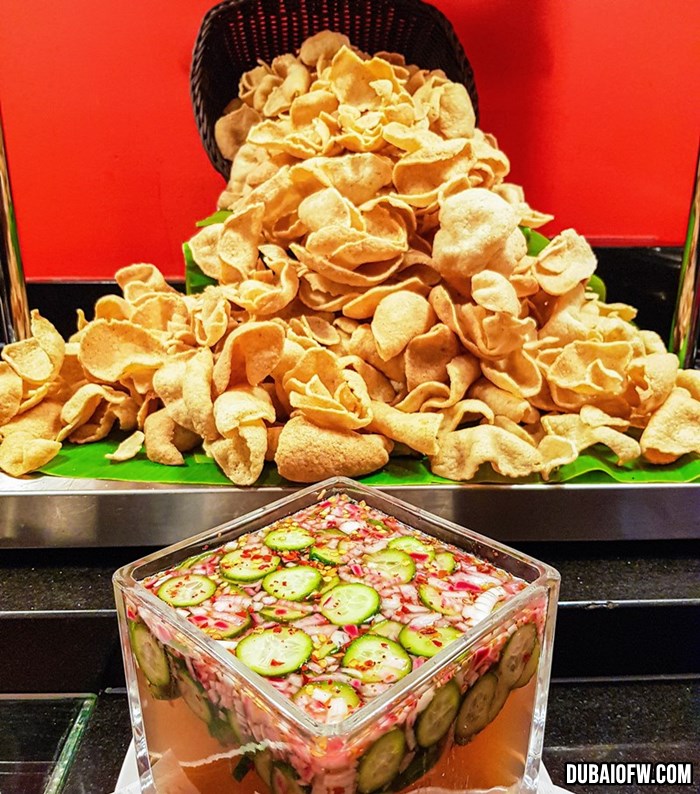 kropek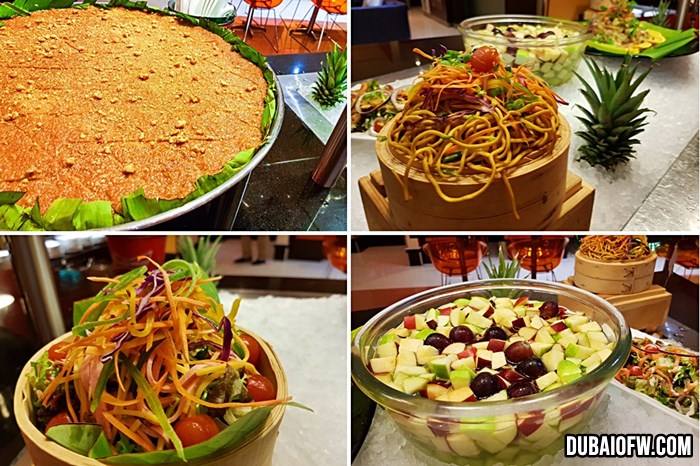 biko, pancit canton, achara, fruits
So to all our kabayans and kabayans at heart, try checking this place out if you're available on a Thursday night.
The restaurant is at the Lounge Cafe, which is located at the lobby of the hotel. The nearest metro station is Al Rigga Metro Station (Red Line).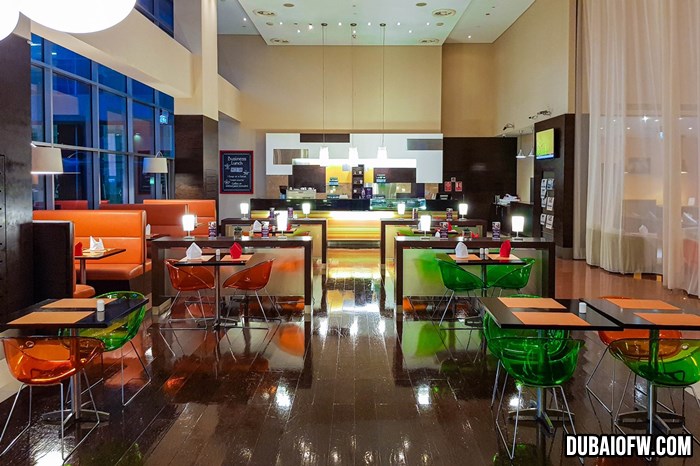 lobby of Ibis Hotel Al Rigga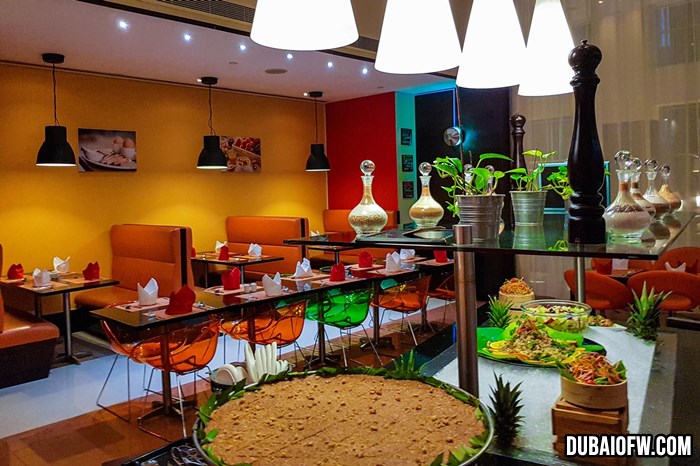 affordable Pinoy food buffet at Al Rigga
Contact Information
Ibis Hotel Al Rigga Dubai
Address: Al Rigga Rd – Dubai
Telephone Number: 04 206 8100
Google Map Location
Below is map guide to the location of ibis Dubai Al Rigga: