This country no stranger to world records. As a matter of fact, there were several Guinness World Records made in the UAE last year. Now, early in the beginning of 2018, a brand new record has just been achieved — the "World's Largest Environment Sustainability Lesson."
Recently, 282 students from all over the country joined a lesson held at Ritz-Carlton Abu Dhabi. The lecture was presented by Illac Angelo Diaz, the Executive Director of Philippine-based Liter of Light, which won the Zayed Future Energy Prize in 2015.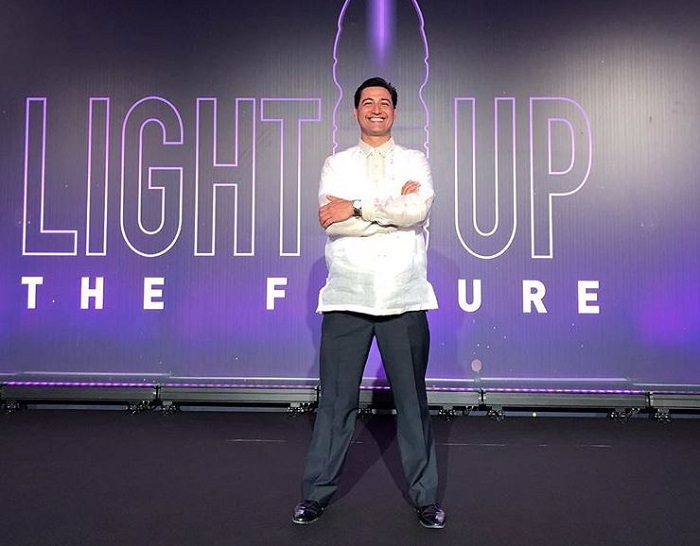 Zayed Future Energy Prize Sets New World Record
Every year, the Zayed Future Energy Prize recognizes groups and individuals that have made outstanding contributions to renewable energy and sustainability. In 2015, the prize went to Liter of Light, which has provided affordable solar lighting to thousands of households in different countries.
As the Executive Director of Liter of Light, Diaz was invited to conduct a 30-minute lecture in Abu Dhabi. He talked to the students about how they can help in reducing "energy poverty." At the same time, he challenged them to think of possible solutions for a sustainable future.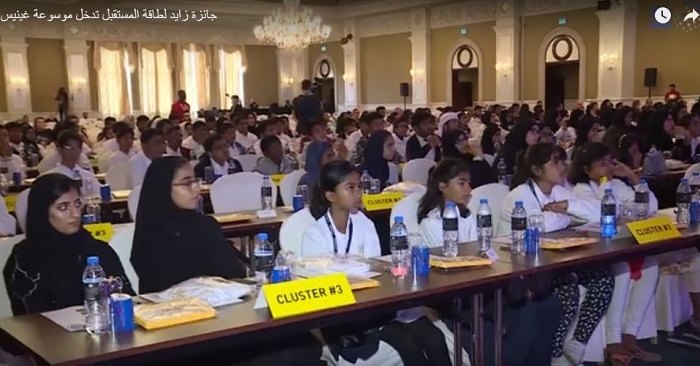 "Our youth are a tremendous source of energy and ideas in promoting sustainability and responsible action," Diaz stated. "Today's event sends a powerful message of hope to young people around the UAE and the world about the difference they can make in addressing global sustainability challenges."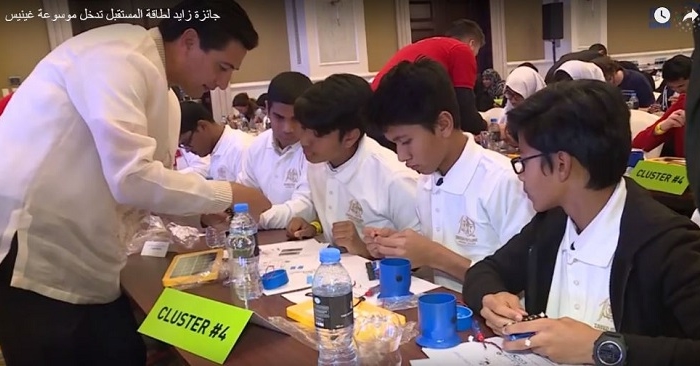 Solar Lanterns Pay Tribute to Sheikh Zayed
Aside from the lecture, the event also featured a unique light installation made up of 2,400 solar lanterns. They were formed in the image of the UAE's founding father — Sheikh Zayed — whose centennial birthday is being celebrated across the country this year.
"Today's record-breaking event is an inspirational way to mark the Year of Zayed and the 10-year anniversary of the Zayed Future Energy Prize, established in honour of Sheikh Zayed's environmental legacy and vision," stated Dr. Nawal Al-Hosany, Director of the Zayed Future Energy Programme.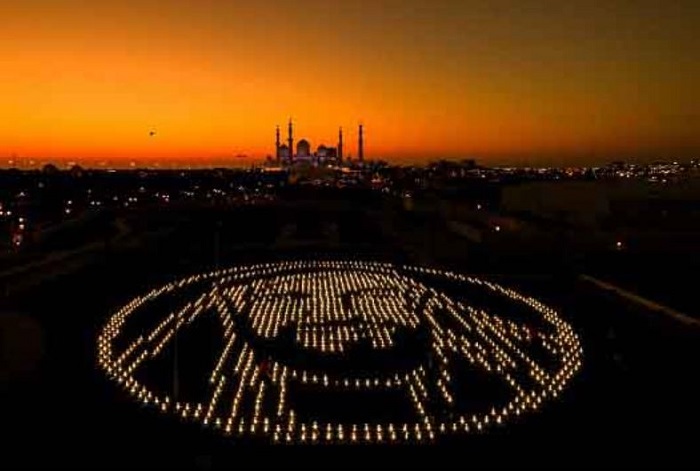 "The last decade has seen the lives of millions of people positively impacted by the prize's many winners, of whom Liter of Light is truly a shining example," she explained. "Today's gathering highlights the critical importance of youth in driving forward the renewable energy and sustainability conversation, and the power they have as change agents, now and for the future."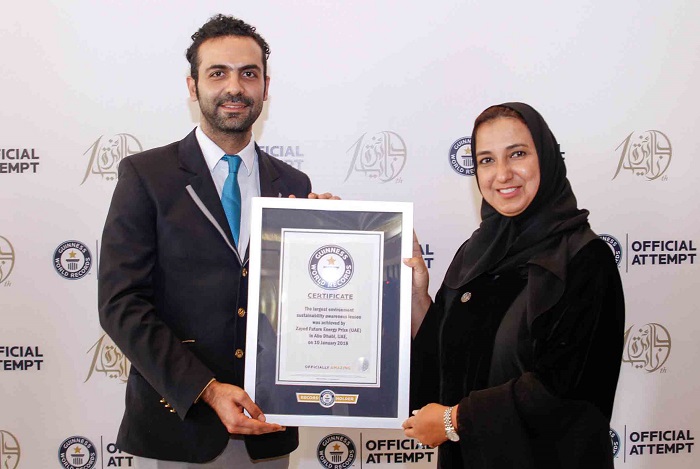 Amid cheers and applause, Samer Khallouf, Guinness World Records official adjudicator, confirmed and declared the event as the "world's largest environmental sustainability lesson." Soon afterwards, he presented the official certificate to Dr. Nawal Al-Hosany.
Here is a video showing the highlights of the event, shared by WAM News Agency on YouTube:
Congratulations to the Zayed Future Energy Programme for setting a new world record! We also commend Illac Angelo Diaz, along with Liter of Light, for being an inspiration to young people all over the world. Meanwhile, here are some tips for eco-friendly living for our dear readers.