Feeling nostalgic for the 1950s? Just head to the Dubai World Trade Center (DWTC) on April 6-13, 2017, when the "Go Vintage! Back to the 1950s" Festival takes you back to the days of Elvis, James Dean, Marilyn Monroe, vintage cars, and polka dot dresses. Entrance to the week-long festival is FREE!
"Go Vintage" pays tribute to the fashion style, trendy cars, culinary treats, and rock icons of the 1950s. The week-long event is organized by 6IX Degrees Entertainment, an entertainment planning and production company based in Dubai.
Go Vintage Festival in Dubai World Trade Centre
Taking You Back to the 1950s
Here are just some of the things that you can expect at the "Go Vintage" Festival:
Diner. Slurp on a milkshake while grabbing some burgers and fries in a 1950s-themed diner. While you're at it, pick a song from the jukebox and dance away!
Escobar. Grown-up guests can sample some "retro" drinks at the Escobar lounge.
Kids' Activities. Children will love participating in 1950s-themed arts and crafts, cooking classes, face painting, kid's food truck, and other activities.
Live Performances. Go back to the 1950s as you watch musical performances covering jazz, rock, and "swing" dancing.
Retro Cinema. This cinema will be showing classic movies and cartoons from the 1950s.
Vintage Cars. Take a look at an exclusive collection of 1950s vintage cars.
Vintage Market. Get your hands on some "retro" apparel, accessories, arts, crafts, and home decor.
Event Location and Schedule
The event's location and schedule are as follows:
"Go Vintage! Back to the 1950s" Festival
April 6 to 13, 2017
12 noon – 12 midnight
Zabeel Hall 3, DWTC
Entrance: Free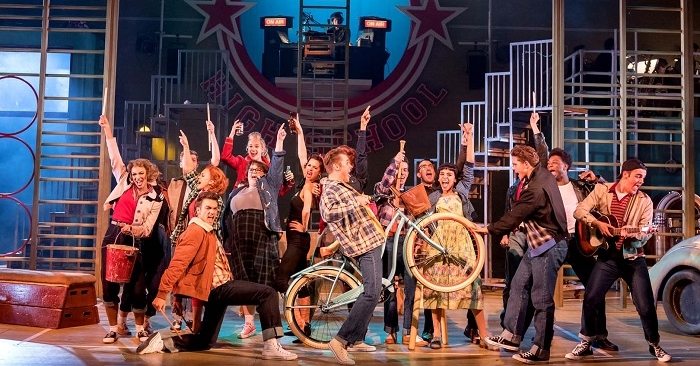 Notably, the "Go Vintage" festival coincides with the launching of "Grease," a hit musical also happening at the DWTC. For more information about these events, check out 6IX Degrees Entertainment's FB page.