One of the most visited places in Dubai is the Gold Souk located in Deira. It is one of the top attractions of the emirate where dozens of shops line up and showcase gold and jewelry in all forms and shapes.
Also Read: WATCH: Filipino Couple in Dubai Builds 2-Bedroom Dream House with Sari-Sari Store
An OFW in Dubai has shared a vlog about buying gold in Dubai and why it is a good investment. Check out her video below: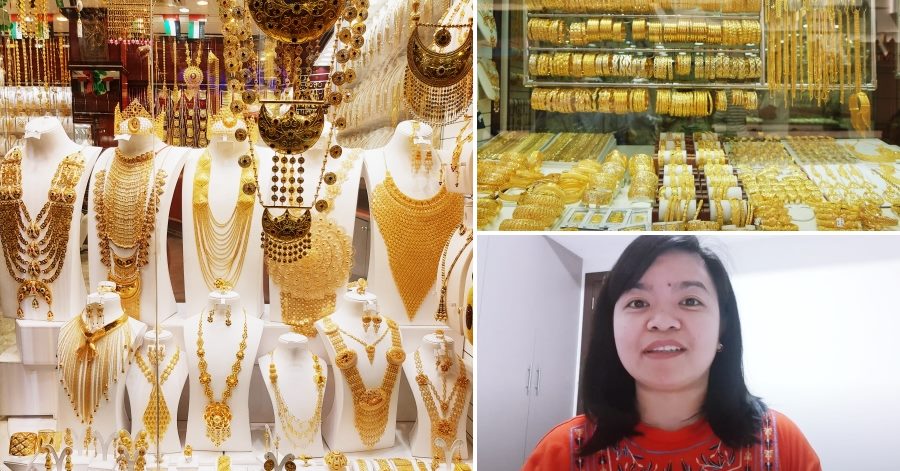 5 Reasons Why Jewelry is a Good and Practical Gift for OFWs
Hello. Just wanted to share my video on why jewelry is one of the practical gifts OFWs can give as a gift to their loved ones. Since Dubai is known as a City of Gold, I have shared in this vlog why is Gold Jewelry one of the best and practical gifts you can give to your loved ones. Here are the reasons:
1. Timeless. It last a lifetime. Unlike perfume, foods, cake, flowers, shoes, bags, etc – this gift can last a lifetime. Think about the gifts you have received over the years and try to think about which gifts are still in use. Even those that are still being used are either fairly new or on their last leg.
2. Unique. This is something one does not generally buy for one's self. In my case, most of my jewelleries are gift from my husband. We usually treat ourselves once in a while but we always end up buying shoes, bags, clothes and the likes. Jewelry is something we don't buy on a regular basis. Therefore, we end us getting it as a gift from others.
3. Tradition. The jewelry that was given to you now can be an heirloom later. You can start a family tradition with just one simple jewelry. It is very durable and can be passed from generation to generation within a family and over the time can be a meaningful heirloom.
4. Investment. Jewelry can appreciate over time and thus double as an investment. I know most gifts are not bought with the thought that it will appreciate over time. Gifts are generally about the "now" and that's perfectly all right. However, it is much better if a gift can be used and enjoyed now and in the future.
5. Sentimental. There is simply something about jewelry that makes it sentimental. Perhaps it is because some jewelry pieces represent very monumental periods in people's lives such as engagements, weddings, births, and graduations. It's like when you are wearing it, it somehow brings back a lot memories. Or maybe because we know that jewelry can be expensive so we know that there is an effort when it was bought in order to ensure that the recipient is indeed happy. Regardless, one thing is for certain: jewelry is a wearable item that is not just useful and pretty, but sentimental as well.
Check out this video during our visit at the Gold Souk in Deira: