Jumeirah has announced on its official website that the Jumeirah Beach Hotel will reopen for business starting October 19 (Friday), after taking a 5-month hiatus to refurbish Dubai's widely popular landmark.
ALSO READ: Hotel Featuring Movie-themed Suites Opens in Dubai
In preparation for its 21st birthday last May, the wave-shaped beach hotel was closed to undergo refurbishment and adapt to modern hotel technologies while preserving its much-loved wave-shaped aesthetics, as seen from Dubai's beachfront.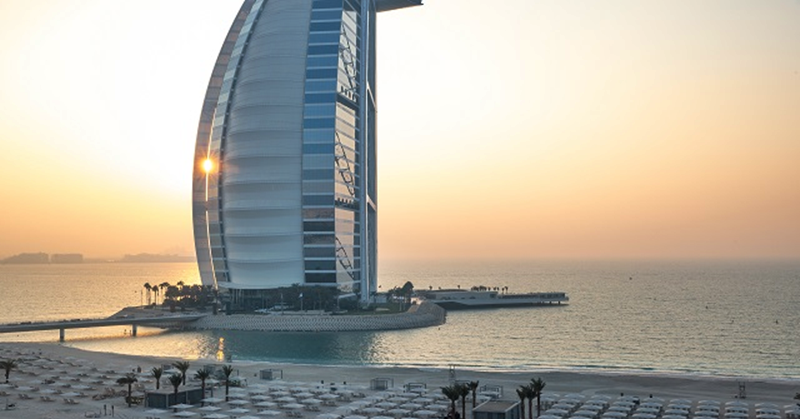 Refurbished Jumeirah Beach Hotel Reopens on Oct 19
The refurbishment was inspired by the iconic hotel's unique location – by the beach where the sand, sea, and the iconic sail meet — creating a contemporary yet warm space, with a mixture of blue, white, and gold accents, which emphasize the beauty of Dubai's coastline and waters.
What guests can look forward to:
Upon entering the refurbished place, guests will be greeted with a more airy and dreamy lobby atrium. The charming new space also boasts of the Burj Al Arab's marvelous interiors, which captures moments by the sea. The lobby's high ceiling features three kinetic art displays recreating the effect of underwater flora, light peering from the surface, and the reflection of the sun as seen from underwater.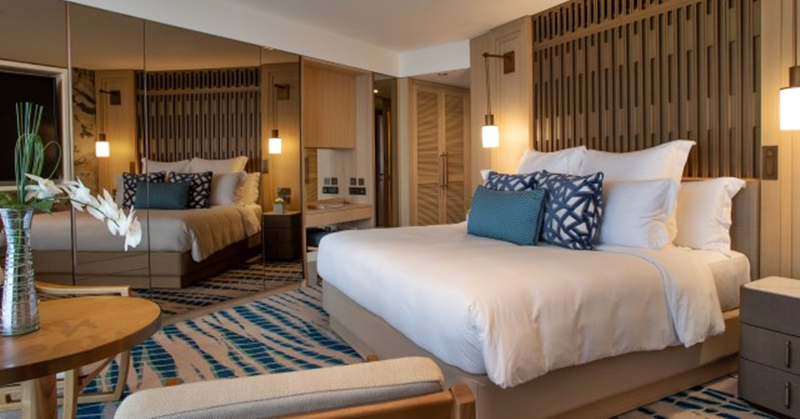 Each of the hotel's new rooms and suites offers a stunning view of the Arabian Gulf bathed in undertones of blue and beige, as seen from the Burj Al Arab.
Other than the impressive accommodation, guests can enjoy a combination of traditional and modern dining concepts – which will allow the hotel's regulars to re-experience familiar favorites such as the D&A, Uptown Bar, and La Parilla, as well as Beachcombers, Ocean Blue, and Villa Beach.
As the Jumeirah Beach Hotel has always been known as an excellent family destination, the hotel's main family leisure pool will maintain its premium charm with the addition of an expanded swim-up bar. The young ones can also have fun at the Kids' Club, which is inspired by the world underwater. At the same time, all guests can still enjoy unlimited access to the Wild Wadi Waterpark during their stay at the hotel.
To know more about the Jumeirah Beach Hotel, such as their upcoming events and promotions, you can check out their website or follow their Facebook Page.