Are you  a fan of the movie Mad Max? Fans in the UAE are in for an exciting treat, especially when they travel along Last Exit E11 on Sheikh Zayed Road. This coming August 10, the "Last Exit Mad X," inspired by the chilling, post-apocalyptic film, will open on the said location.
Just like the movie, you will see monster trucks, abandoned vehicles, and menacing war rigs on Last Exit Mad X. Built from actual cars, scrap metal, recycled wood, and other materials — these structures are about to make your road trips even more thrilling!
Location: Dubai – Abu Dhabi highway – E11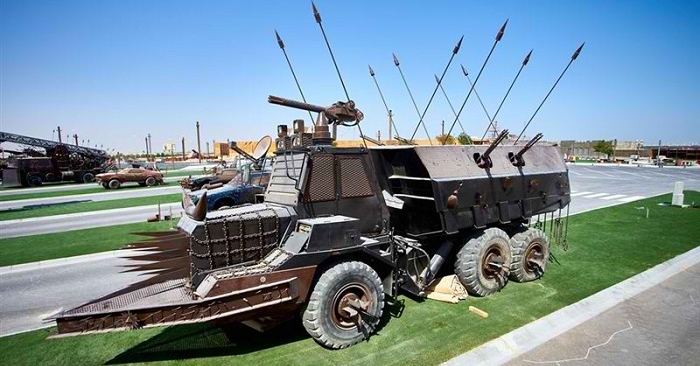 Mad Max Movie Set in Dubai? "Last Exit Mad X" Opens on August 10
Since July 11, the food park along Last Exit E11 has been providing delicious street food and gourmet fare for those traveling to and from Abu Dhabi. Last Exit Mad X is the latest, with three other Last Exit destinations already set up at Al Khawaneej, Al Qudra, and Sheikh Zayed Road.
Over the next two years, six more Last Exit destinations will be established across the UAE, bringing the total number to 10 locations. Interestingly, each Last Exit will have its own theme, just like the Mad Max-inspired destination on Last Exit E11.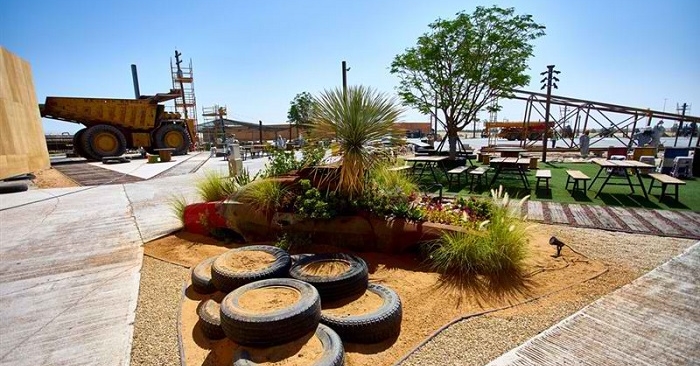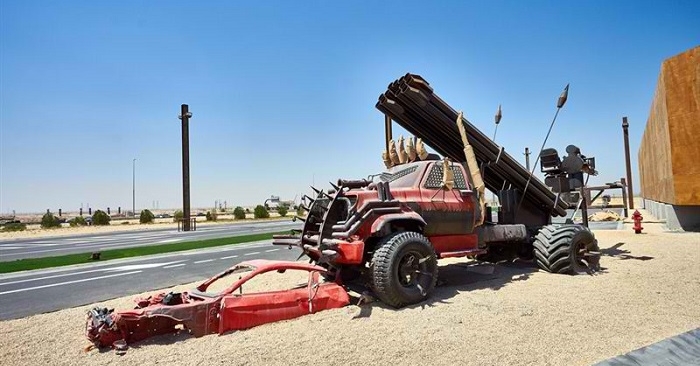 A Food-filled Dystopian Wasteland
Fans of "Mad Max" would know that the movie is set on a barren wasteland, with characters having to scavenge and even fight over bare necessities. Fortunately, Last Exit Mad X has plenty of food trucks for diners to choose from, including:
Bao Bun
BBQ on Wheels
Burger Pit
Dirty Dogs
Gyros
Hot Chix
Jaldi Jaldi
Johnny Rockets
Just For Kids
My Karak
Pad Thai
Poco Loco
Starbucks
Sushi Box
The Stuffed Burger
800 Degrees Pizza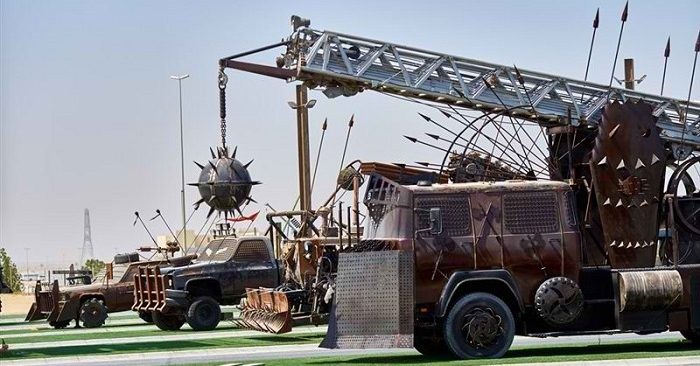 A Cool, Exciting Way to Dine
Imagine biting into your burger as you sit around an oil drum table, or digging into your pizza as you gaze at a half-submerged car. In this surreal landscape of dilapidated vehicles, sand-filled tires, and fully-armed war rigs, it really does seem as if the world is in chaos.
Nevertheless, the food park includes grassy areas, where you can have picnics, as well as TV screens that provide travel information. Plans are also underway for an indoor dining area, complete with audiovisual effects that feature a "Mad Max" vibe.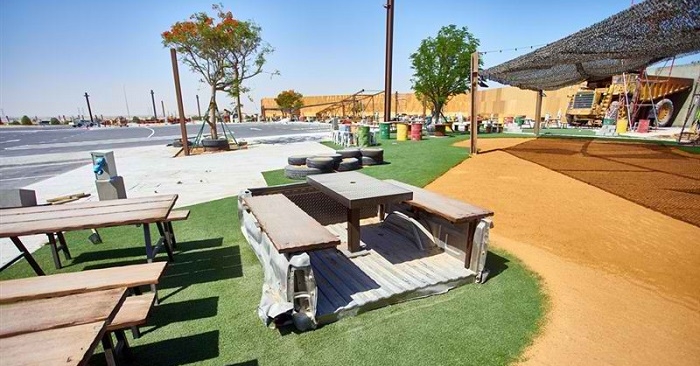 Indeed, there is never a dull moment for travelers across the UAE, especially when you stop along places like Last Exit Mad X. It is truly a feast for the senses, as you take in a delicious meal while hanging out in a surreal, post-apocalyptic setting.
Video of Last Exit Mad X in Dubai
Check out the video below to get a glimpse of how this Last Exit stop will look like.

Image Credits: Dubai Media Office