It's time to pack your bags and set those holidays plans, as a 5-day weekend is likely to happen this month! The Deputy Director of the Sharjah Centre for Space and Astronomy, Ibrahim Al Jarwan, stated that Eid Al Adha is most likely to fall on 21st or 22nd August 2018, Khaleej Times reported.
In a statement made to media channel 24, Al Jarwan said that based on astronomical calculations, Zhil Hijjah's crescent is likely to occur on 11th August 2018, 1:58 pm UAE local time.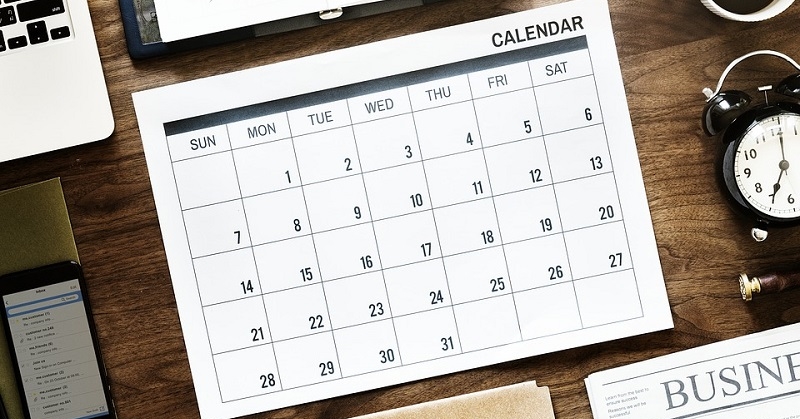 Long Weekend Most Likely this Month
"The moon will be one degree from the sun at its sunset," the Deputy Director explained. "It will set 10 minutes after the sun. The moon, therefore, cannot be seen as per astronomical standards. Thus, Sunday will be the 30th of Zhil Qi'da and Monday the first day of Zhil Hijjah."
"Thus, the first day of Eid Al Adha will be on the following Wednesday," he added.
Typically, Eid Al Adha in the UAE begins on the 9th day of Zhil Hijjah, which is also known as Arafat Day. If the 9th day of Zhil Hijjah falls on 21st August 2018, a 5-day weekend would start.
What's more, the crescent moon of Zhil Qi'da occurred on 13th July 2018, and the first day of the month was observed on 14th July. Since Zhil Qi'da is composed of 30 days, Eid Al Adha is likely to commence on 21st August 2018, for both private and public sectors.
Upcoming Holidays
Aside from Arafat Day and Eid Al Adha, here are other upcoming holidays in the UAE, based on the official calendar released by the Islamic Affairs and Charitable Activities Department of the Government of Dubai (IACAD):
Hijri New Year Day – 11th September 2018
Prophet Muhammad (PBUH)'s Birthday – 19th November 2018
Martyr's Day – 30th November 2018
UAE National Day – 2nd and 3rd December 2018
NOTE: These dates are tentative and subject to moon sighting. Once confirmed, the holidays will be announced by official authorities.
Stay tuned for the latest updates regarding these holidays! Meanwhile, for more information, check out our earlier article about public holidays in the UAE this year.