We've shared about good investments that OFWs should consider, though we also recommend thorough research and careful planning in all cases. Recently, Gulf News reported about a fraudulent investment scheme that promises huge returns to Filipinos working abroad.
Based on a public advisory from the Securities and Exchange Commission (SEC), the Philippine Embassy in Abu Dhabi warned OFWs against Paysmart Limited Philippines. The firm claims to be engaged in offshore stock trading and promises 30 percent returns in just 15 days!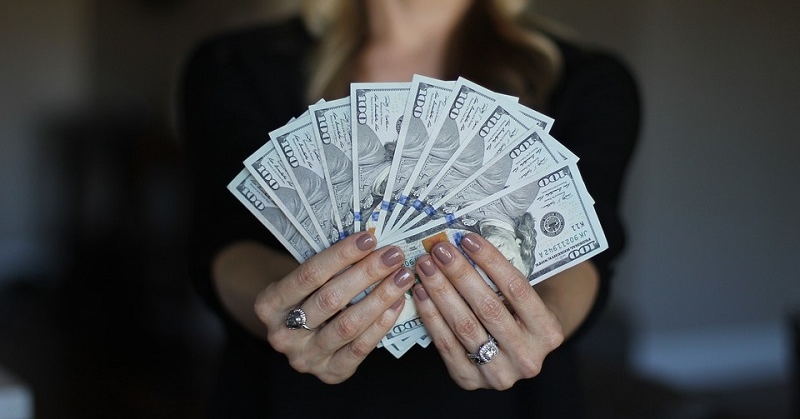 Public Advisory on "Paysmart Limited Philippines"
Paysmart was found to be targeting OFWs in Dubai, Israel, Italy, and Norway. The firm promises Returns of Investment (ROI) ranging from 30 percent in 15 days to as much as 60 percent in just 60 days! Through an Internet link, unsuspecting victims are led to the Paysmart dashboard, where they can register and make their investments.
However, according to SEC's public advisory, Paysmart is not registered as a corporation or partnership in the Philippines. Hence, it is not authorised to solicit investments from the public, most especially from Overseas Filipino Workers.
As per Section 8 of the Securities Regulation Code, any individual or company that seeks investments from the Philippine public should be registered and/or licensed by the SEC. Otherwise, they will be held criminally liable and sanctioned in accordance with the law.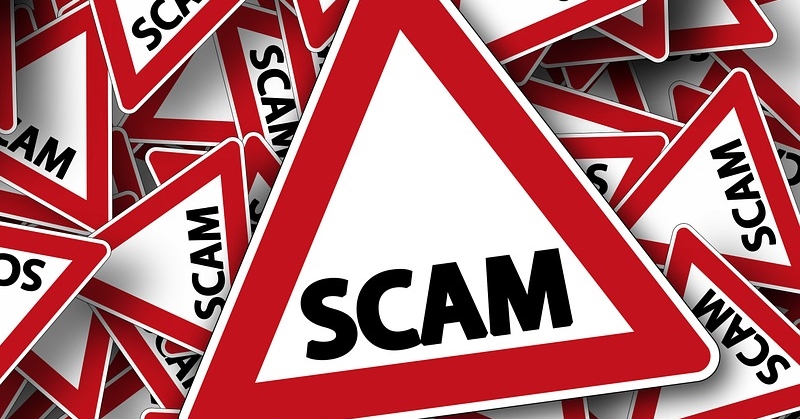 Beware of "Get-Rich-Quick" Schemes
The public advisory comes several months after another scam that targeted residents in the UAE. Exential Forex promised 120 percent ROI on a USD 25,000 investment. Around 7,000 residents (including OFWs), fell for the multi-million dollar scam. Eventually, the Exential agents were captured, and are now facing a 500-year prison sentence!
As for Paysmart Limited Philippines, SEC's advisory warns: "The public is hereby advised to exercise caution in investing their money in schemes which may turn out to be fraudulent, involving the sale of unregistered securities."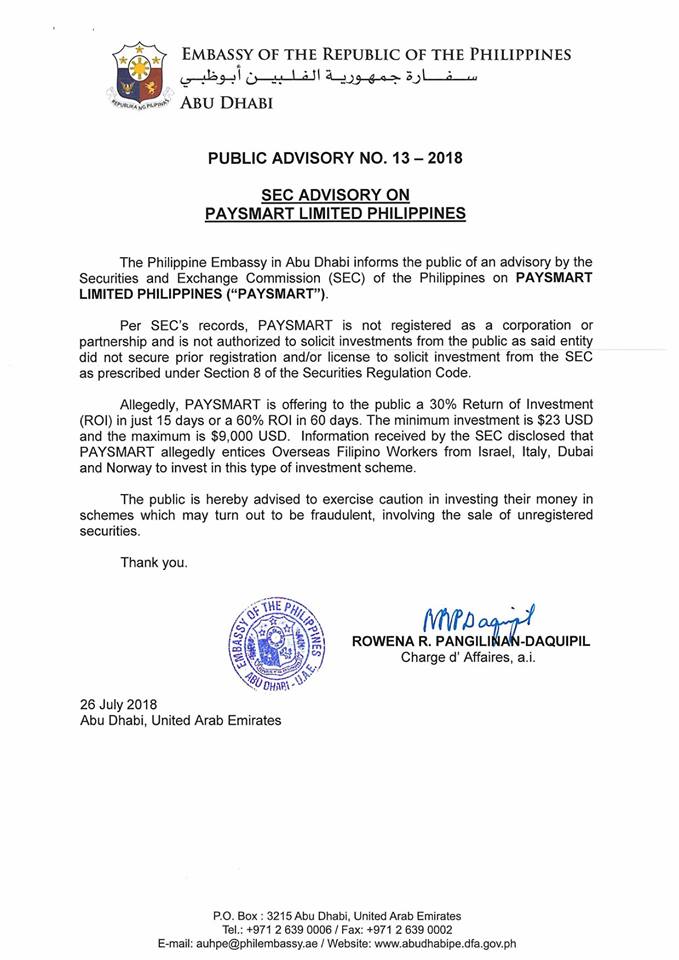 When it comes to investing, the old adage still applies: If something sounds too good to be true, then it probably isn't! And so, dear readers, be careful about where you put your hard-earned money! In addition, we recommend reading this guide to banking and money matters in the UAE.