FlyDubai or the Dubai Aviation Corporation is a known budget airline company in Dubai, UAE. It is owned by the government. Both of its head office and flight operations are located and conducted in Dubai International Airport's Terminal 2. Right now, FlyDubai offers about 95 destinations including the Middle East, Europe, Asia, and Africa from Dubai.
If you are searching for a job from this airline company, please check out the information below on how you can apply for available positions.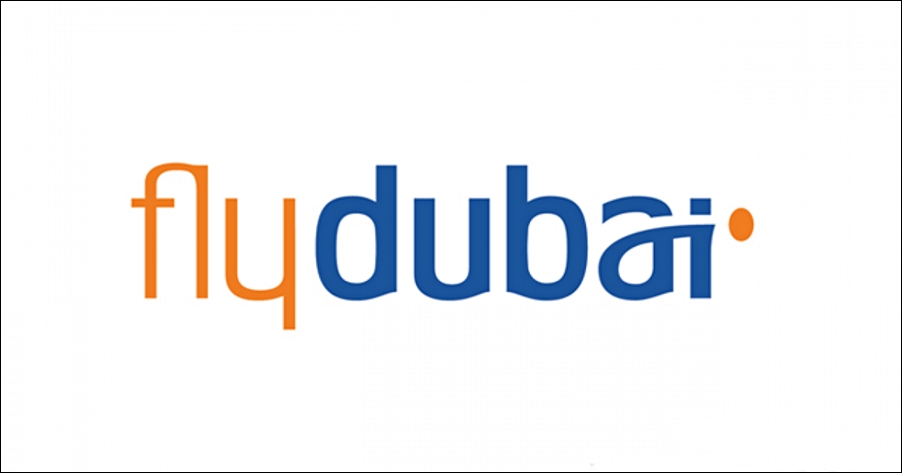 How to Apply for a Job in FlyDubai in the UAE
FlyDubai has its own career website that you can visit. Go to https://careers.flydubai.com/ and explore the available positions posted there. You can search jobs by keywords and put your preferred location. You can also see on the website the updates regarding the application received by the company.
Other platforms where you can apply include LinkedIn and Indeed. These two are trusted by many candidates when it comes to seeking jobs. Always update your CV to land your preferred position.
FlyDubai History
FlyDubai was established by the Dubai government in July 2008. It was not originally a part of the Emirates Group, yet, the company had supported the initial phase of the airline. Subsequently, FlyDubai entered into an agreement with manufacturer Boeing to order 50 Boeing 737-800s worth US$3.74 billion on July 14, 2008. This agreement gave the airlines the option to change the order to the lager aircraft, which was Boeing 737-900ER. Boeing was able to deliver the first aircraft on May 17, 2009. Shortly after, the company began its flight operations, specifically starting on June 1. The first flights were bound to Amman, Jordan and Beirut, Lebanon. The airlines expanded and its network became bigger.
Because the FlyDubai was expanding, it ordered more aircraft from Airbus and Boeing. The announcement to possible future purchases was made on February 13, 2020. On June 19, 2013, the company announced that it was adding Business Class to its flight services.
Facts & Figures
FlyDubai was founded on March 19, 2008.
Its operation started on June 1, 2009.
Its hubs are within the Dubai International Airport.
Its current fleet size is 54.
Its destinations are around 95.
Its key people are: Ahmed bin Saeed Al Maktoum as the Chairman, Ghaith Al Ghaith as the CEO, and Christopher Grazel as the COO.
As of June 2015, it has employed 3,321 staff.
In March 2020, the airline suffered from significant losses because Boeing grounded its Max 737 aircraft. The company has 11 of the said aircraft and it has 220 pending orders of the same type.
List of products/services FlyDubai handles
Plans
Fare types

Hand baggage
Checked baggage
Meal
Seat selection
In-flight entertainment
Rebooking
Cancellation

Lowest fares – you can search cheap flights by destinations including

Middle East
Indian Subcontinent
Africa
Europe
GCC
Central Asia

Ways to pay

Credit or debit card
Cash
Flydubai vouchers
Apple pay
UATP
Knet
Pay on someone else's behalf
Interest-free installment plans

Visas & passports
Timetable
Flight status
Change your booking
COVID-19
Operational updates
Offers
Destinations
Connections

Connecting with another flydubai flight
Connecting to and from flydubai with Emirates
Connecting with other airlines

Airports

Djibouti-Ambouli Airport
Asmara Airport
Addis Ababa Bole International Airport
Hargeisa Airport
Juba International
Khartoum International Airport
Port Sudan New International Airport
Julius Nyerere International Airport
Abeid Amani Karume International Airport
Entebbe International Airport
Zvartnots International Airport
Baku Heydar Aliyev International Airport
Batumi International Airport
Tbilisi International Airport
Almaty International Airport
Nursultan Nazarbayev International Airport
Shymkent International Airport
Bishkek's Manas International Airport
Dushanbe International Airport
Ashgabat International Airport
Islam Karimov Tashkent International Airport
Sarajevo International Airport
Sofia Airport
Dubrovnik Airport
Zagreb International Airport
Václav Havel Airport Prague
Helsinki Airport
Catania-Fontanarossa Airport
Naples International Airport
Tivat Airport
Skopje airport
John Paul II International Airport Kraków–Balice
Henri Coanda Otopeni International Airport
Kazan International Airport
Krasnodar International Airport
Makhachkala Uytash International Airport
Mineralnye Vody Airport
Vnukovo Airport
Rostov-on-Don Airport
Kurumoch International Airport
Sochi International Airport
Koltsovo International Airport
Belgrade Nikola Tesla Airport
R.Štefánik Airport
Sabiha Gökçen International Airport
Boryspil International Airport
Odesa International Airport
Khwaja Rawash International Airport

Best Travel Ideas & Trips for 2020 – flydubai
Route map
Flying With Us
Resumption of flights
Business class
Economy class
Check-in
Baggage
Passenger services
Onboard experience
About flydubai
Partners
Travel Shops
Repatriation request
What it means to work in FlyDubai
Here are some of the reviews and feedback by the employees of FlyDubai:
Cabin Crew: Best place to work ever
"Flydubai is a company that really cares for their employees as well as passengers. work hours are great, managers really care about their cabin crew and listen to the feedback we give about service, security and safety standards."
Customer Service Representative: It's fast-paced work
"it is a challenging job. facing some difficult people are most hard but still manageable. every day we are facing the same issues but a different type of situation and people's behavior. it made me a test to low my patient but still reminding for my job purposes and putting myself in a situation.
Regardless I found myself to become maturity and professionalism increase and the most important is the most learning I learned the all aspects of the situation. I believe this part of my life is enjoyable for me the reasons why I found people a risky and friendly and very understandable person. likely it could happen for me on their part and adopt for what I react for what I don't need to react"
It Service Desk: Productive and fun place
"Flydubai was a good starting ground in Dubai. I was given the opportunity to learn about the country standards and then use it for the rest of my professional career."
Contact Information:
Address:
Main Telephone Number: +971 600 54 44 45
Website: https://www.flydubai.com/