Great news for art and culture lovers! The much-awaited Louvre Abu Dhabi, an iconic museum set on Saadiyat Island, will be opening its doors to the public on November 11, 2017.
With an area of 97,000 square meters, Louvre Abu Dhabi is the first of three museums that will open on Saadiyat Island. It will have 23 permanent galleries, a children's museum, auditorium, cafe, and other facilities. Without a doubt, it will be one of the most popular places to see in Abu Dhabi!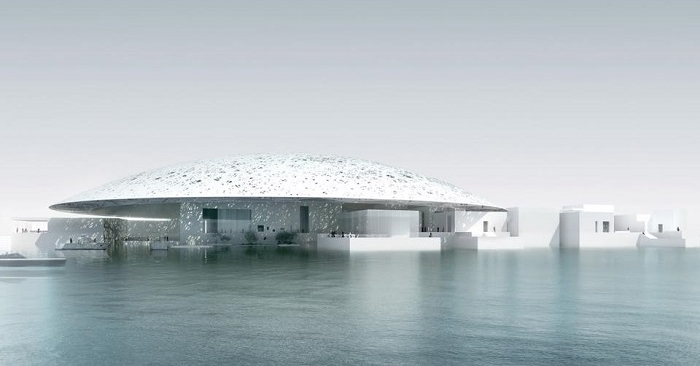 Iconic Museum Opens at Abu Dhabi in November
Originally, Louvre Abu Dhabi was supposed to open in 2012. However, the opening date was postponed to 2014… 2016… then finally… November 2017!
Fast Facts about Louvre Abu Dhabi
Check out these amazing facts about the iconic museum:
Inspired by the "medina" or the old, walled portion of a town
Designed by Jean Nouvel, an award-winning French architect
Contains a series of 55 white buildings — a "museum city" in the sea
Features a 180-meter wide dome with eight layers and geometric designs
When sunlight hits the layered dome, it creates a "cinematic effect" inside
Paintings by Leonardo da Vinci, Edouard Manet, and other artists will be featured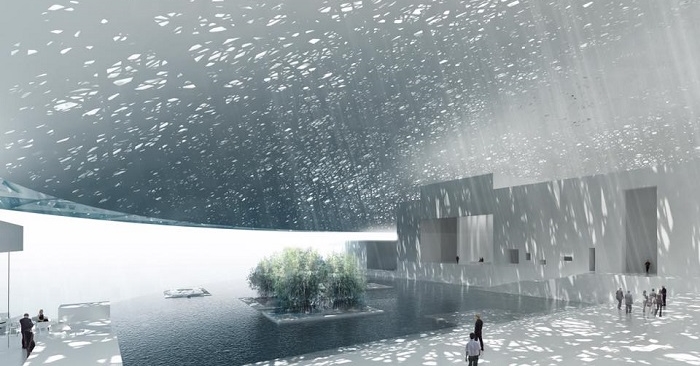 What to Expect at Louvre Abu Dhabi
Here's a preview of what you will see at Louvre Abu Dhabi:
"The Gypsy," a painting by Edouard Manet
Set sarcophagi of Princess Henuttawy, a relic of ancient Egypt
"Leaves of Light," a bronze tree produced by Giuseppe Penone
Chest of drawers made by Bernard II Van Risenburgh in France
Bactrian Princess, a figure made during the 3rd Millennium BCE in Central Asia
Sacred texts, including a Gothic Bible, Pentateuch, and a Leaf from the "Blue Quran"
"Propagation," hand-drawn concentric circles originating from the fingerprint of Sheikh Zayed, founding father of the UAE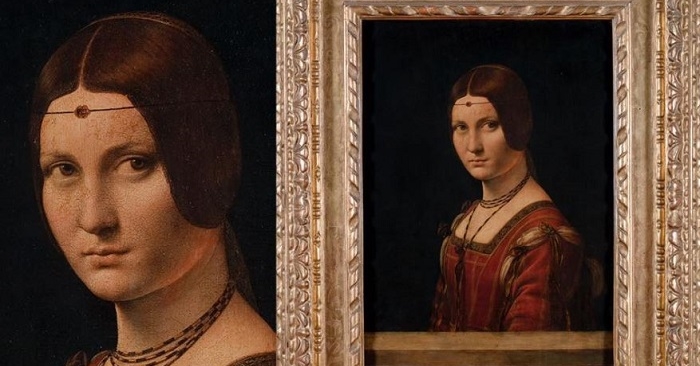 Louvre Abu Dhabi Entrance Prices
The ticket prices for entering the museum are as follows:
AED 60 – Adult visitors
AED 30 – Young visitors (13 to 22 years old)
AED 30 – Education professionals
FREE – Children (13 years below), as well as members of the museum's Loyalty Program, International Council of Museum Members, International Council on Monuments and Sites, journalists, visitors with special needs and their companions
Excited yet? Here is a video showing the stunning design and architecture of Louvre Abu Dhabi:
Louvre Abu Dhabi will be followed by two more museums: Zayed National Museum and Guggenheim Abu Dhabi, which will also be set on Saadiyat Island. To learn more about other attractions and sights around the country, take a look at this guide to the 7 emirates of the UAE.