The Mai Dubai City Half Marathon is the first running event of its kind and is held in Dubai on October 25, 2019 and over 2000 athletes, fitness and running enthusiasts participated. This marathon race started at the Dubai International Financial Centre with serious runners gunning for the 21 km race distance.
Below are photos captured during the day for you to see what transpired during the half marathon event.
Images: Supplied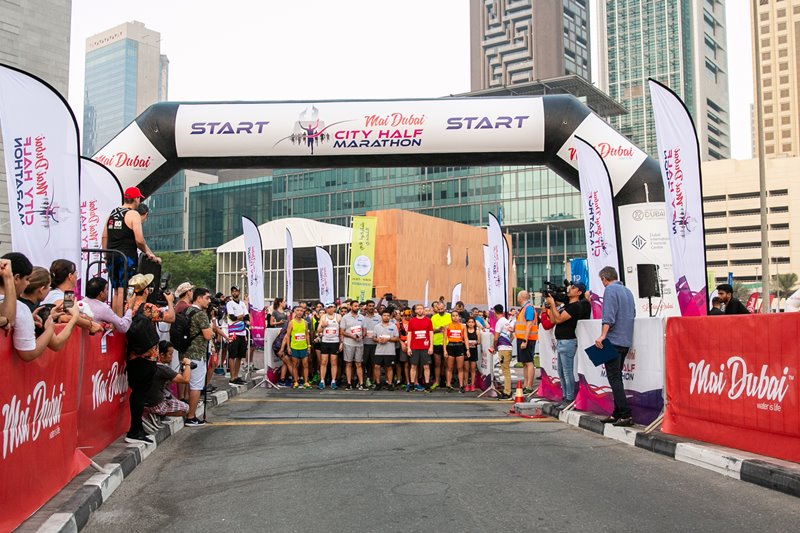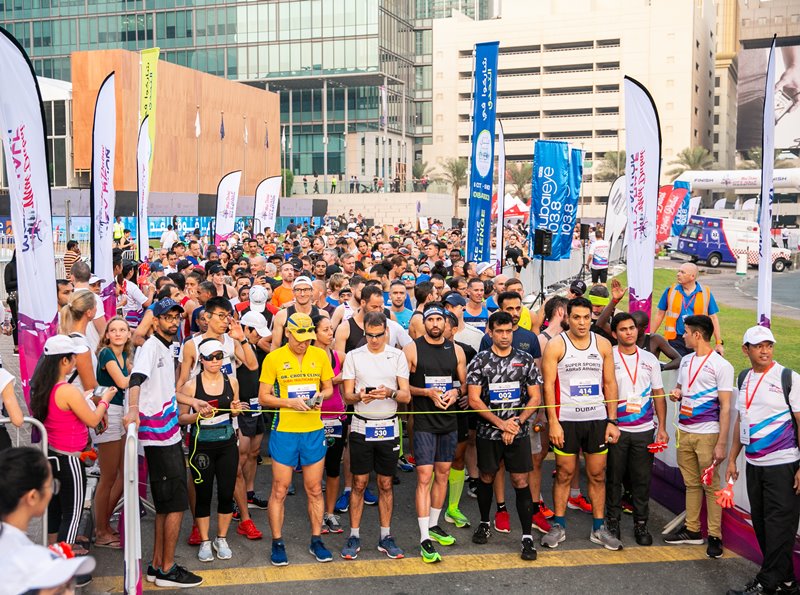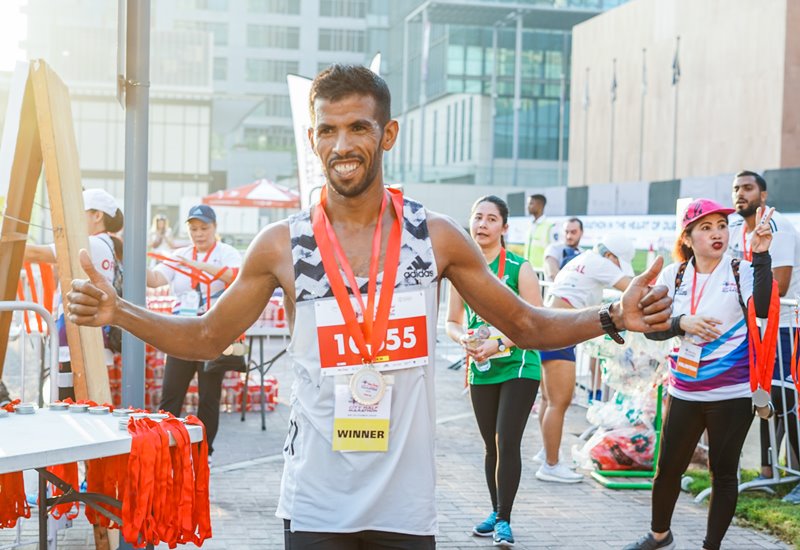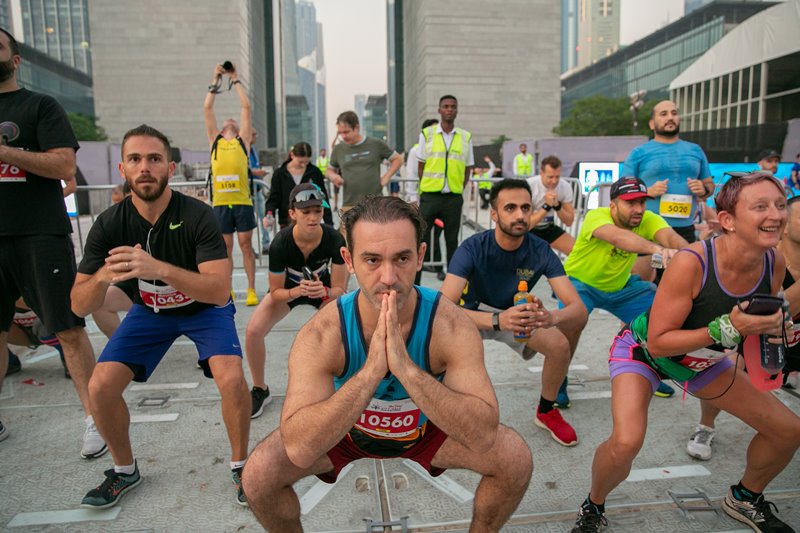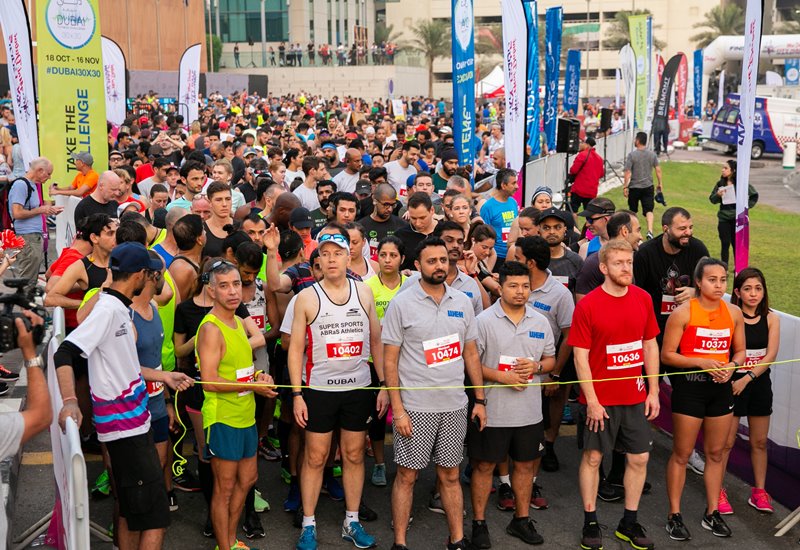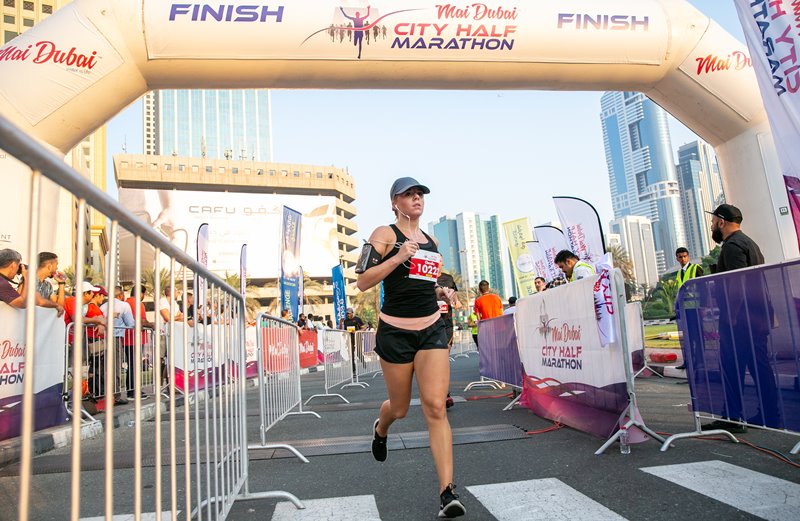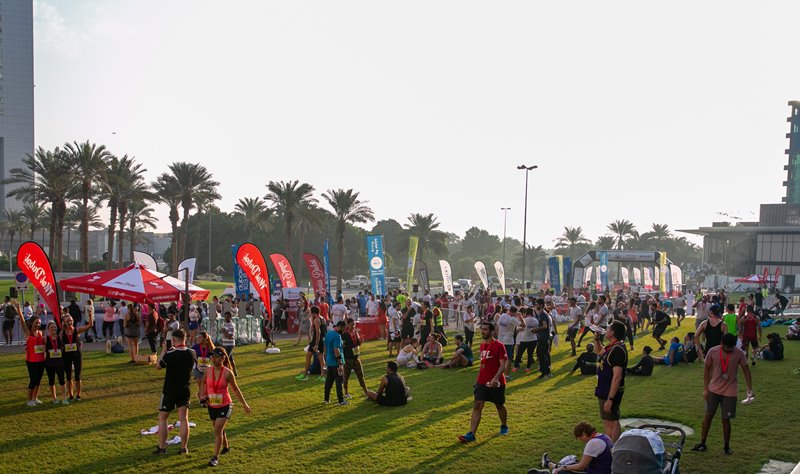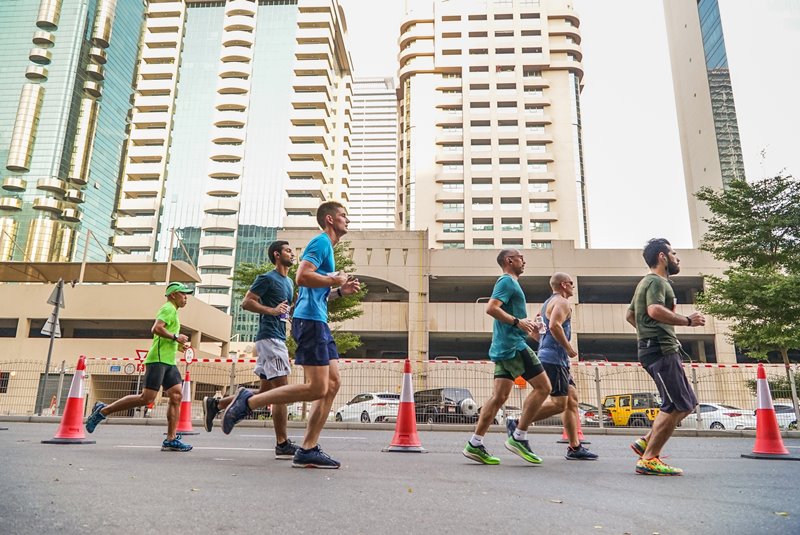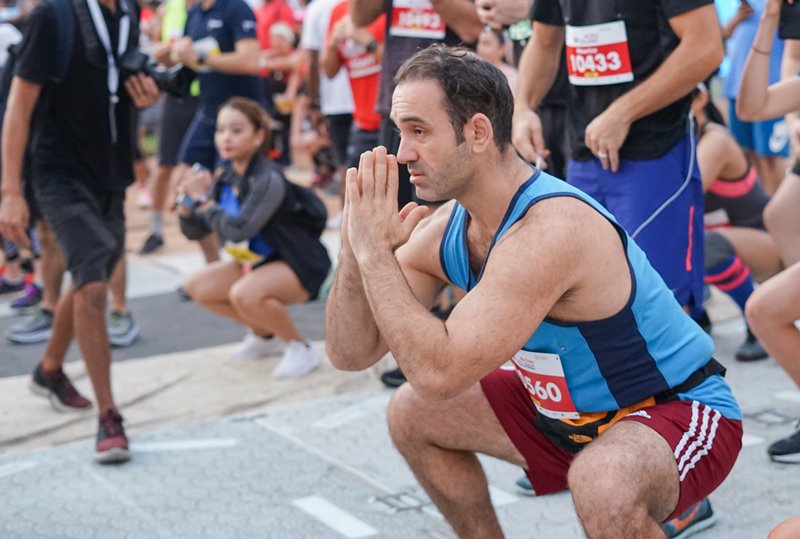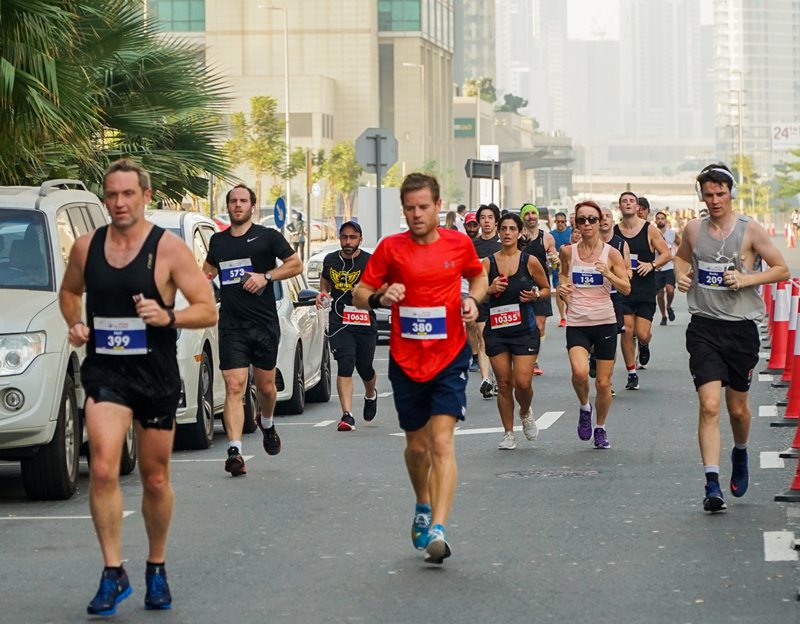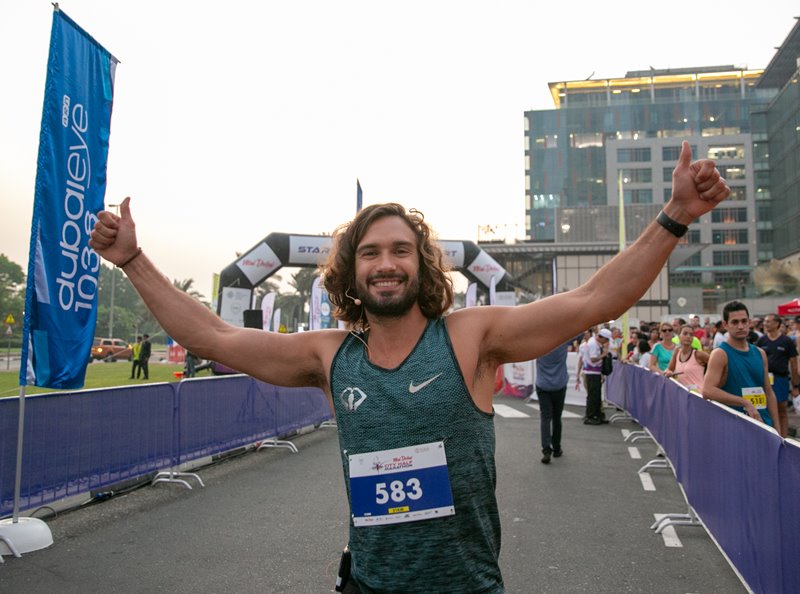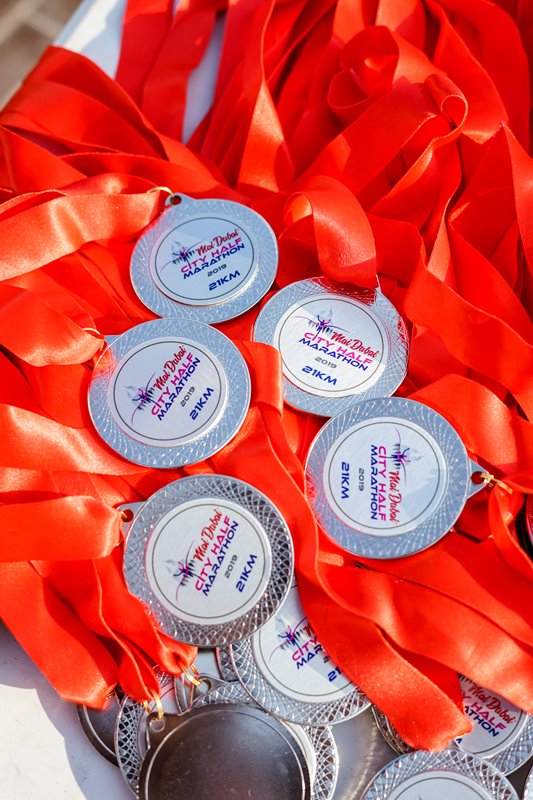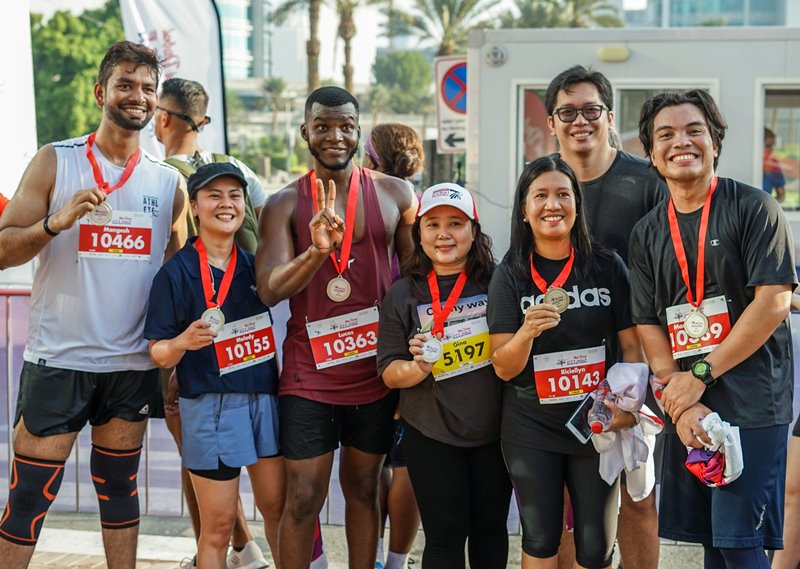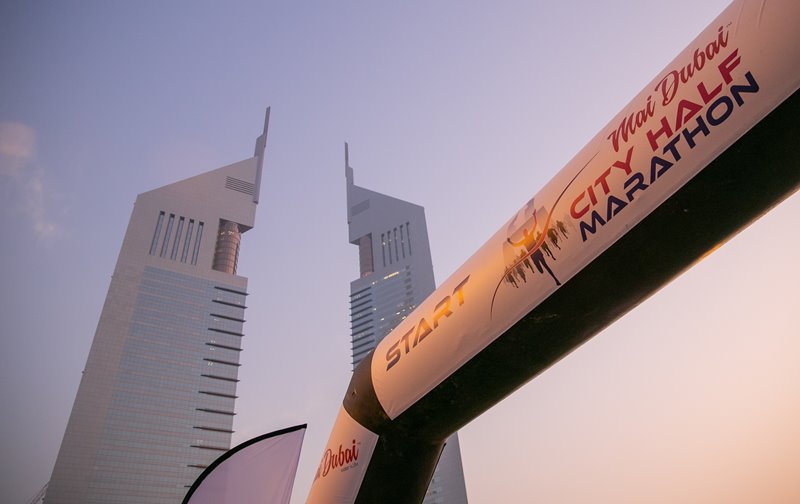 October 25 2019, (Dubai, UAE): Over 2,000 runners took part in the first ever Mai Dubai City Half Marathon in the heart of the Dubai International Financial Centre (DIFC) – the official venue partner for the event this morning. As one of the major events during the Dubai Fitness Challenge, runners from all over the UAE and outside competed in one of four race distances – 21km, 10k, 5km or 2,5km.
Endorsed by the Dubai Sports Council, the event was a first for Dubai with all races starting in front of The Gate Building in DIFC, and the route offered athletes spectacular sights of downtown Dubai and the city's iconic skyline including the Burj Khalifa. The route was also a favourite for those looking to achieve personal bests with the easily accessible and flat road course measured by the International Association of Athletics Federations (IAAF).
Fitness star and Instagram athlete Joe Wicks, globally known as 'The Body Coach', was a huge highlight this morning where he led the warm-up, took part in the 21km and flagged off the 2.5km Community Run. The 2.5km Community Run was introduced to the day for budding athletes looking for the 'marathon experience' in a light, fun and enjoyable atmosphere, alongside friends and family and for those looking to lock in their 30 minutes of exercise as part of the 30×30 challenge.
Adding to the day, a host of activities were on offer in the Gate Avenue in DIFC for runners and their friends and family. This included delicious F&B treats from several outlets, free yoga sessions and workshops for kids which added to the atmosphere in and around DIFC.
Peyman Al Awadhi, Senior Vice President – Official Spokesperson at DIFC Authority, said: "It was truly an honour to offer participants and visitors at the Mai Dubai City Half Marathon the warm hospitality and vibrant environment of the DIFC. As official venue partner, we would like to thank all our retailer clients based in the Centre for their generosity in providing complimentary snacks and refreshments that added to the fun-filled afternoon.
"The sense of excitement was truly felt and the atmosphere was outstanding and we hope everyone who participated enjoyed the event as much as we did. DIFC is not just a business hub but a top lifestyle destination in Dubai to offer over 100-day calendar of unique arts, culture, and health and wellness activations. We look forward to continue offering a range of exciting events at the DIFC."