Calling all film buffs, comic book fans, and gamers: Get ready to catch the biggest pop cultural event of the year! The Middle East Film and Comic Con (MEFCC) is coming soon to Dubai, and it's going to be the most spectacular edition yet.
The MEFCC will be held at the Dubai World Trade Center (DWTC) from April 6 to 8, 2017. Here, fans will have the opportunity to join contests, explore fascinating exhibits, and meet their favorite artists!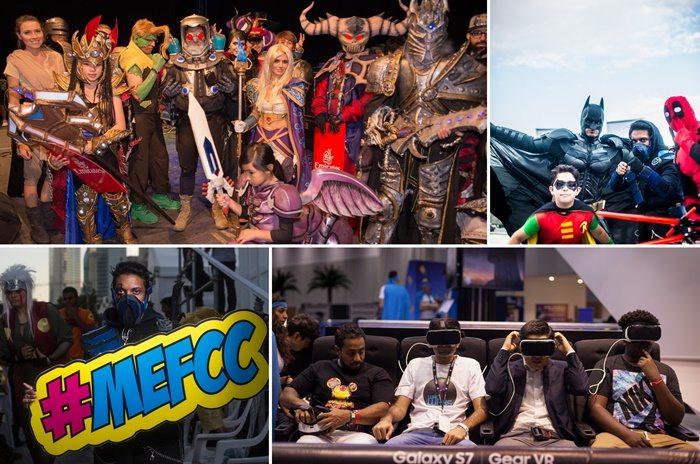 cosplay, exhibits, contest and other activities
Middle East Film and Comic Con 2017 in Dubai World Trade Centre
Schedule: 6-8 April 2017
Location: Dubai World Trade Centre
What to Expect at the MEFCC 2017
The festival will feature an impressive guest list, exhibits, contests, and activities:
Guest List. This year's guests include: Liam Cunningham, who is popularly known as Davos Seaworth from Game of Thrones; Hollywood actor Greg Grunberg, who has appeared in Heroes, Star Trek, and Star Wars; James Mulligan, Simone Bianchi, and other superstar artists. Fans will also get the chance to meet one of the world's top cosplayers, Linda Le, who is better known as "Vampy," and J*Ryu, a custom toy designer.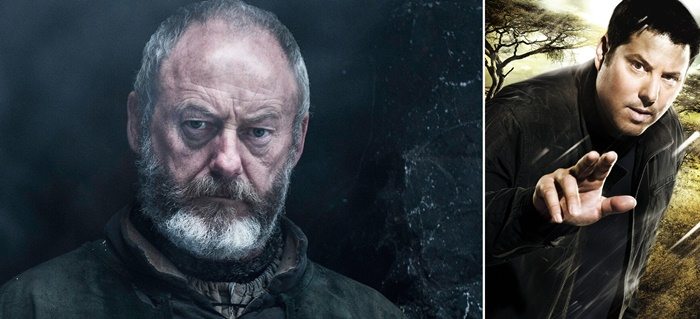 Liam Cunningham from Game of Thrones and Greg Grunberg from Heroes
Activities. One of the festival's main attractions is the "Star Trek: 50 Artists. 50 Years Exhibit," which will present Star Trek-inspired masterpieces by 50 artists. This includes an entry from the late Leonard Nimoy, who played Spock in the original series. Meanwhile, the event will also feature a full-sized Dodgeball court, where fans can compete for the MEFCC Dodgeball Cup! The games will be judged by none other than Missi Pyle and Jamal Duff, who appeared in the popular 2004 film, "Dodgeball."
Cosplay. Of course, what is a comic con without cosplay? The festival will be holding a cosplay competition, where fans can come dressed as their favorite comic book characters!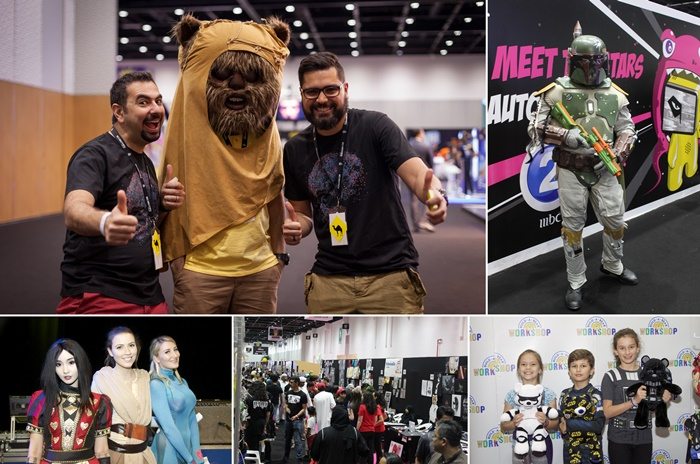 MEFCC photos
Tickets and Information
You can buy MEFCC tickets online through Platinum List. They are also available at Hallmark, The Toy Store, and UAE Exchange outlets across the country.
Ticket prices are as follows:
Early Bird Pass (3 days) – 200 AED (limited tickets only!)
VIP Power Pass (3 days) – 500 AED
One Day Pass – 100 AED
For more information about the festival, visit http://mefcc.com/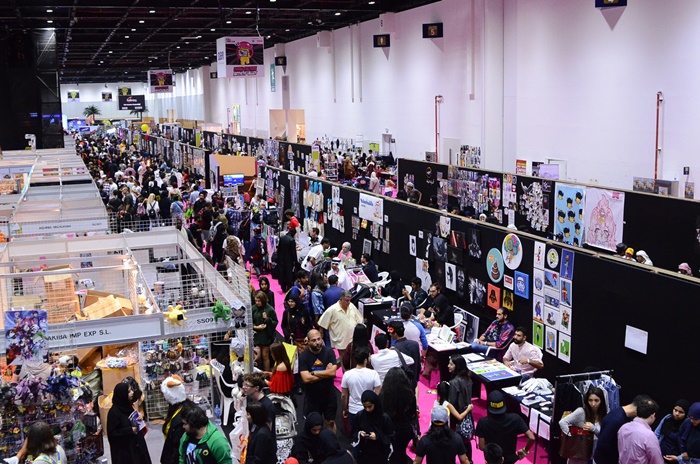 various exhibits during the comic con in Dubai