Last month, Concert King Martin Nievera and actress Arci Muñoz joined the Philippine Independence Day celebration at Dubai World Trade Centre (DWTC). Soon, another Filipino celebrity is coming to Dubai — Morissette Amon, who is also known as "Asia's Phoenix!"
The hit singer's concert, titled "Morissette is MADE," will be held at DWTC on 17th August 2018. It will be her first solo concert in Dubai, with Sam Concepcion as guest performer. Back in 2015, she joined a concert with Giselle Sanchez and Daniel Matsunaga in Abu Dhabi.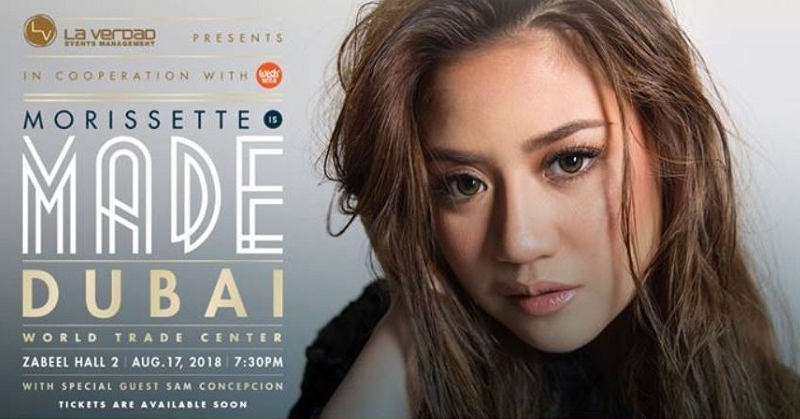 Live in Concert: Morissette Performing at DWTC
Morissette's phenomenal talent first became known in 2013, when she joined The Voice of the Philippines singing competition. Since then, she has risen to stardom not only in the Philippines, but in Asia, with music lovers even calling her as the "Mariah Carey of Asia."
Indeed, Morissette herself claims to be a huge fan of Mariah Carey's singing style. However, her father — who is also a musician — is a fan of another legend in the music industry: Alanis Morissette. So in case you were wondering, that's where she got her unique name!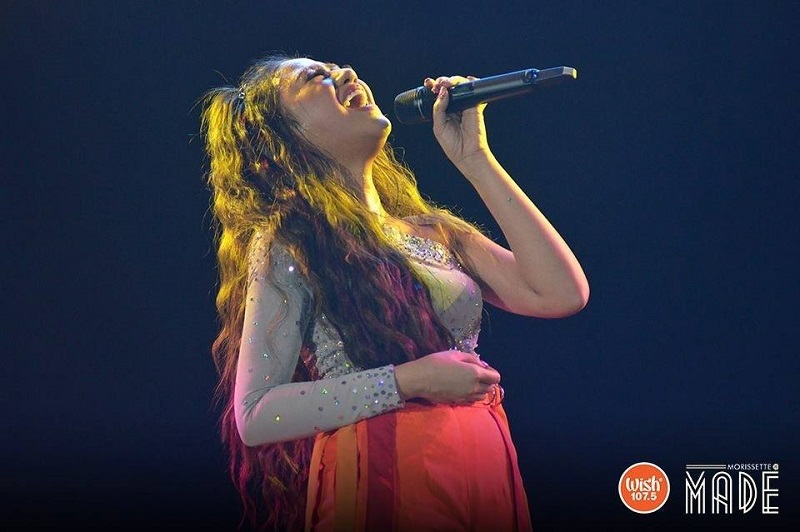 The "Morissette is MADE" concert was first staged at the Big Dome in Manila, under the production of Wish 107.5. On the other hand, her Dubai concert will be held in coordination with La Verdad Events Management, Wish 107.5's international partner.
Morissete Amon: A YouTube Sensation
One of Morisette's most popular hits is "Akin Ka Na Lang," which has garnered more than 28 million views (and counting) on YouTube:
Likewise, her astounding music cover of "Secret Love Song" has gotten more than 60 million hits on YouTube:
Aside from these hits, she is also known for her stunning renditions of the songs "Against All Odds," "Rise Up," and "Mahal Naman Kita."
Live in Concert: "Morissette is MADE"
When: 17th August 2018 / 7:30 pm
Where: Zabeel Hall 2, Dubai World Trade Centre (DWTC)
Tickets: AED 75 (Silver), AED 120 (Gold), AED 250 (VIP), AED 300 (VVIP)
To book your tickets, please visit platinumlist.net.
Meanwhile, here is another video of Morissette, inviting you personally to her concert!
Are you excited to see Morissette in concert? Because we definitely are! We simply can't wait to watch this talented Filipina perform her greatest hits live in Dubai. See you soon at DWTC!