The UAE is known to be a place where people of various nationalities meet and live together. The country's openness to foreign nationals has attracted a huge number of foreign workers to stay in the country.
ALSO READ: UAE: Sex Outside Marriage is Illegal
And as people begin to live in the country for years, many of them end up starting a family in the country as well. However, as in any other country, families don't always stay together, especially those involving interracial relationships.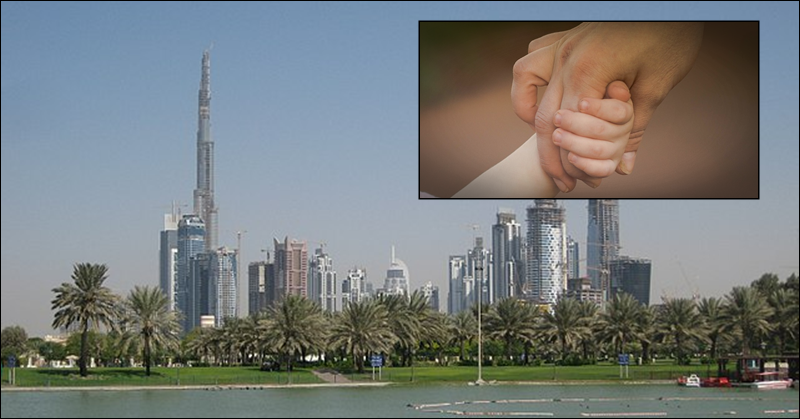 Woman Confirms Nationality of 'Abandoned' Young Girl in UAE
Recently, a young Filipina girl has been put in the news for having been abandoned by her parents in the UAE. But with no documents to support her identity and citizenship, the child is considered an undocumented citizen despite staying with a Pakistani couple since she was a year old, as shared in a report by Gulf News.
On May 3, the Pakistani couple who took care of the girl "Fatima" pleaded for her biological mother to come forward in order to help them gain rights to become Fatima's legal guardian if she decides not to raise the child as her own.
Two days later, Fatima's birth mother finally came forward, and the two were finally reunited in Al Kamara near Dubai.
The mother, whose identity was not revealed, disclosed that 'Fatima' was actually born on February 15, 2012, making her real age seven, and added that her daughter's real name is Angel.
The woman was apparently married with two teenage daughters in the Philippines, but had been involved in an affair with a Filipino man while she was in Dubai. The woman then became pregnant and gave birth to her daughter in a local Dubai hospital, but used the marriage certificate of her and her husband, who is still in the Philippines.
On why she left her daughter in Dubai, the woman explained that her boyfriend in Dubai had left her before the birth and within a month of having Angel, and because she found it too difficult to support both Angel and her family back home, she had to give up the former as she was the sole provider for her family.
The woman also revealed that she had previously stayed in the UAE illegally until she took advantage of the amnesty, which helped her rectify her status. The woman now has a six-month jobseeker visa and once she gets a permanent visa and an Emirates ID, she will go and get her daughter's birth records from the hospital.
ALSO READ: Expats on Job Seeker Visas Reminded to Check Validity Dates