The Cabinet has approved a new entry visa system on Sunday. This system seeks to attract qualified and talented professionals to the UAE. It will be carried out in phases, said His Highness Sheikh Mohammed bin Rashid, Vice President, Prime Minister, and Ruler of Dubai.
Seeking Global & Regional Talent
The first phase of the new system will begin with education, health, and tourism visas. The second phase will then focus on targeting professionals in the fields of science, research, and medicine, among others. Special committees have been set up to prioritize these fields as well as to make plans for attracting regional and global talent.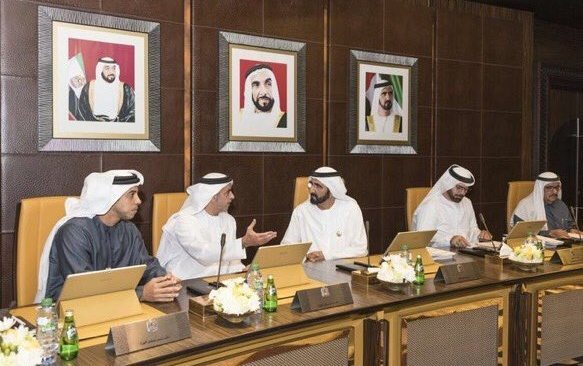 Cabinet members discuss about the new entry visa system. Photo Credit: Twitter
In return, these professionals will enjoy the benefits of living in the UAE, such as state-of-the-art infrastructure, practical financial policies, and a dynamic lifestyle.
UAE New Visa to Attract Professional and Talented People in the Country
"Country of Vast Opportunity"
In a tweet from HH Sheikh Mohammed himself, he described the UAE as "a country of vast opportunity." He added: "We aim to provide a tolerant environment that can nurture potential and support outstanding talent." He explained that future prosperity depends on the creative minds of people, and to invest in them means to invest in the country's economy and success.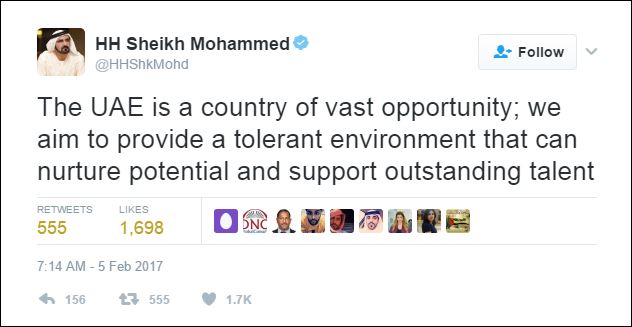 Local & International Developments
Aside from the new visa system, the Cabinet also approved guidebooks on accountancy standards as well as financial policies and procedures for the government. They also approved a proposal on the conditions, standards, and terms of the marriage grant, which includes raising the grant from AED 20,000 to AED 25,000.
Likewise, Cabinet members gave their thumbs up to establishing embassies in capital cities around the world. Moreover, they endorsed international agreements that coincide with the country's efforts to boost its position in the global economy and strengthen diplomatic ties.