As the world becomes smaller through globalization, the doors to commitment in global initiatives have become more accessible to member nations.
In line with this, the United Nations, one of the world's largest global organizations, has shifted its focus on an issue that is more encompassing than any other global problems – climate change, as it affect all creatures living in the planet. The initiative was announced as at the opening session of the two-day Abu Dhabi Climate Meeting in the capital – a precursor to the UN Climate Action Summit that will take place in New York from September 21 to 23 this year, where over 2,000 delegates from all over the world are expected to attend the meeting.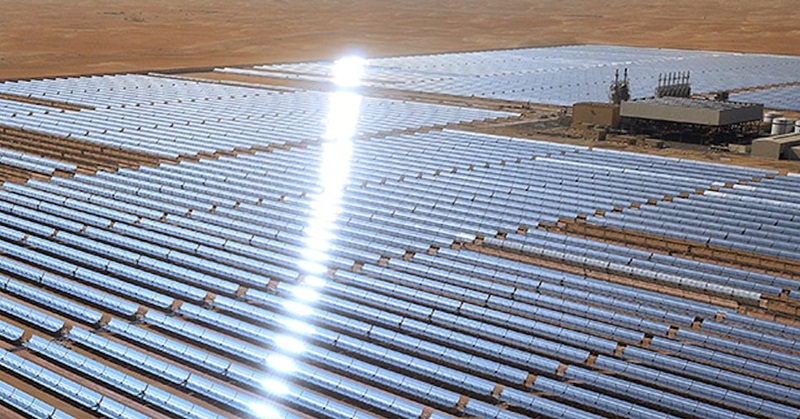 UAE Announces Two-Gigawatt Solar Park Project to Aid UN's Climate Resilience Efforts
In his statement at the meeting, United Nations Secretary General Antonio Guterres called for a post-carbon resilient society, noting that the world has less than 12 years to limit global temperature rise to 1.5 degrees by the end of the century.
In line with this, the UAE Ministry of Climate Change and Environment (MOCCAE) and the Abu Dhabi Global Market (ADGM) signed an agreement to develop sustainable financial markets to achieve the objectives of the UAE Green Agenda 2030 and the National Climate Change Plan 2050.
Under the UN's 2016 Paris Agreement that deals with greenhouse gas emissions mitigation, adaptation and finance, the UAE had pledged to place sustainability at the core of its strategies. Yesterday's agreement is considered a major step towards this goal.
According to Dr Thani Bin Ahmad Al Zeyoudi, climate action makes economic sense, and as the UAE moves towards growing its financial services industry, the government is also determined to do so sustainably.
In regard to this, the UAE has also announced a new two-gigawatt solar energy plant, Noor Abu Dhabi, to be built in the Al Dhafra region, wherein United Nations Secretary General António Guterres, took a helicopter tour over the 3.2 million solar panels, which started commercial operation for the first time on June 30.
The facility, which has a a production capacity of nearly 1,177 MW, is set to reduce the UAE capital's carbon dioxide emissions by 1 million metric tons per year, the equivalent of removing 200,000 cars off the roads.
The AED 3.2 billion solar power plant is among the key components of the UAE's Energy Strategy 2050, which aims to increase the contribution of clean energy in the total energy mix from 25 per cent to 50 per cent by 2050 and reduce carbon footprint of power generation by 70 percent.
The Abu Dhabi Climate Meeting, which will be held from June 30 to July 1, will serve to craft the agenda for the United Nations Climate Action Summit taking place later this year.
ALSO READ: UAE Lobbies for UNESCO World Heritage Status of 2,000-Year Old Temple