For our next OFW feature, we interviewed Hannah, who has been living in Dubai for almost 3 years now. Having graduated with a degree in Information Systems, she is currently working as a Social Media Executive. She loves her job, yet she also spends a lot of time on her other passion: travel!
A quick glimpse of Hannah's blog will show that she has been to many places around the globe: Jaipur in India, Tblisi in Georgia, Armenia, Kyrgyzstan, and Europe, to name a few. Without a doubt, this girl loves to explore different places and cultures. And to think that she's only 25 years old! You can also check out amazing snaps from her Instagram account here: @hannahmagsayo
Even though she travels as much as she can, Hannah has learned how to manage her finances. Aside from visiting other countries, she also aspires to save and invest in the Philippines. Learn more about her exciting story and experiences in the following OFW feature.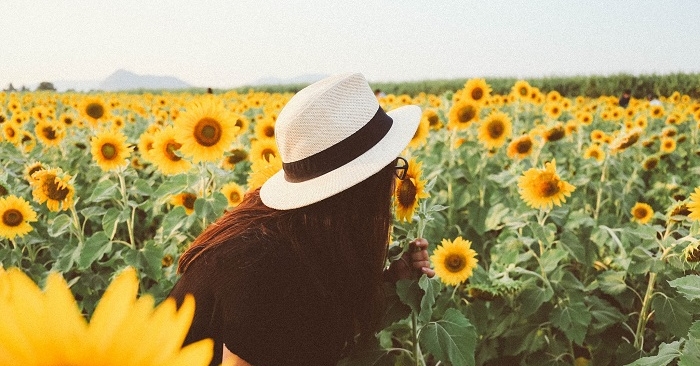 OFW Feature: Social Media Executive in Dubai
Name: Hannah
Age: 25 years old
Current Profession: Social Media Executive
College Degree: Bachelor of Science in Information Systems
Years in Dubai: 3 years
1. Tell me about yourself.
My name is Hannah, 25 years old and currently working as Social Media Executive. I graduated Bachelor of Science in Information Systems, and I've been living here in Dubai for almost 3 years.
2. Why did you come to Dubai?
I came to Dubai to seek greener pastures and I've realized that Dubai is a great place to live if you wanted to travel the world.
3. What were your previous jobs?
I was a teacher in Thailand and a volunteer in Indonesia.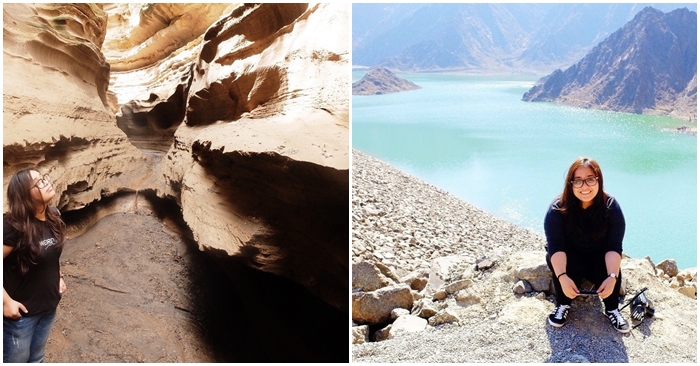 4. How do you find your current job? Are you happy/satisfied with it?
Yes, I love and enjoy my current job! My officemates are friendly, the workload is not that heavy, and I don't need to do over time.
5. Are you able to save in Dubai? Why/How?
Yes, but I had a hard time doing at first. Dubai is a temptation. It really tests your decision-making and commitment. These days, I always make a breakdown of my monthly expenses and allocate a budget for it. I also save 20% to 30% of my salary when it gets in.
6. Is it difficult to live in Dubai? What are/were your struggles? What's life like outside work?
I get homesick once in a while. Other than that, I have no complaints. Dubai is a great place to live. Outside of work, I normally hang out with my boyfriend and friends, watch series, go to events, take photos, or travel if there is a holiday.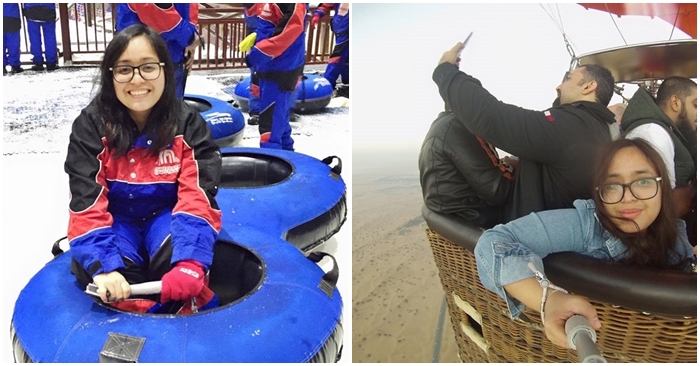 7. What do you Like about Dubai?
Learning different cultures, safeness, and the food. The selection of food here is massive! I love it!!
8. What do you NOT Like about Dubai?
SUMMER WEATHER. It's like a sauna!
9. What are your plans in your career/family/future?
I am planning to settle in a different country and travel the world. I also want to save and invest in the Philippines.
10. You have any tips for Kabayans when working/finding work/living in Dubai?
Make the most of your experience while living in Dubai.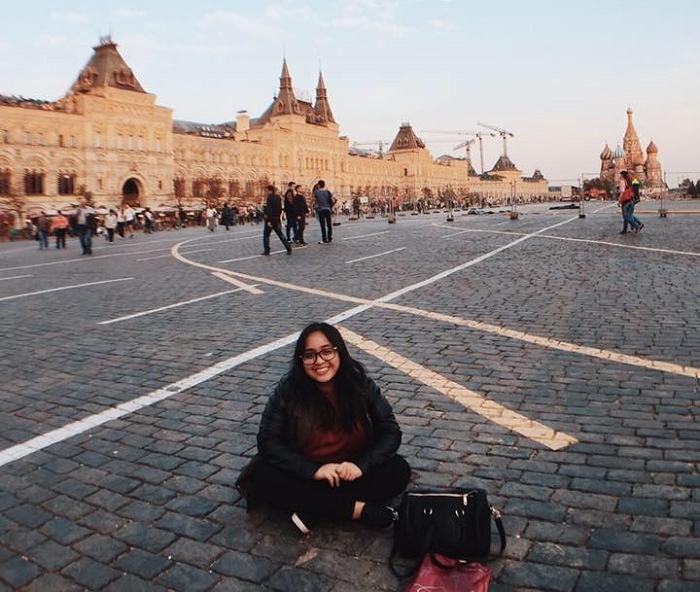 Connect with Hannah on Social Media
To know more about Hannah and her travel adventures, check out her blog and pages.
Blog: Behind the Lens
Instagram: @hannahmagsayo
————
*Photos provided by Hannah
Are you an expat in Dubai? Do you want to be featured in the website? Send us an email telling us you want to be featured at admin@dubaiOFW.com and we will send you the set of questions! Let's help other Pinoys who want to come to Dubai understand what life in the UAE is like through your story.