Today's OFW interview features Melanie, a 38-year-old Filipina who has been living in the UAE for a decade now. She has graduated with degrees in both Management and Nursing, though she is currently working as an Executive Assistant for a Group of Companies in Dubai.
Fondly called "Mimi" by her close friends, Melanie came to Dubai to support her family in the Philippines, especially her daughters. Outside work, she loves to travel and blog about her adventures. She also leads a healthy lifestyle by going to the gym regularly and keeping fit.
When it comes to finances, Melanie shares that it's all about budget management. She also believes in the importance of working with honesty, diligence, and respect. What's more, she believes in the power of prayer and trusting God. Learn more about her in this inspiring OFW story!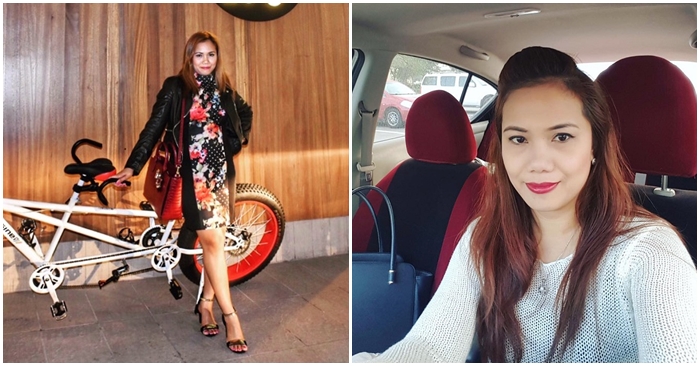 OFW Feature: Mimi, Executive Assistant in Dubai
Name: Melanie or "Mimi" (for short)
Age: 38 years old
Current Profession: Executive Assistant for a Group of Companies
College Degree: BS Management (University of the Philippines) & BS Nursing (West Negros University)
Years in Dubai: 10 years
1. Tell us about yourself.
Hi! My name is Melanie, 38, and living in the UAE for a decade now. My close friends and family call me "Mimi." I graduated BS Management from the University of the Philippines and BS Nursing from West Negros University. I am currently working as an Executive Assistant for a Group of Companies.
2. Why did you come to Dubai?
Like other OFWs, I came here to support my family, especially my daughters. I wanted to explore more career opportunities and further develop my potentials and capabilities.
3. What were your previous jobs?
I was working as an Assistant Supply Officer in a government agency in the Philippines for six years. While working, I decided to study BS Nursing as a second course and as a stepping stone to pursue my plans of working abroad for a better income. When I came to Dubai, my plans changed as I didn't have enough work experience as a nurse. I ended up as a Site Secretary / Document Controller for an Engineering Consultancy company, where I stayed for 5 years.
4. How do you find your current job? Are you happy/satisfied with it?
I submitted my CV randomly online and was accepted for the job. I'm already five years with this company and still counting! I love this job because, my boss and his family treats me like family and not as a mere employee. In order to reciprocate the kindness and trust they gave me, I'm committed to working efficiently and with integrity.
5. Are you able to save in Dubai? Why/How?
Yes, it is a matter of budget management. Although most of my income goes to the education expenses of my daughters, I still manage to save some to invest in real estate in the Philippines. Also, I make it a hobby to sell stuff online to earn extra income; thus, I can treat myself to go on travels.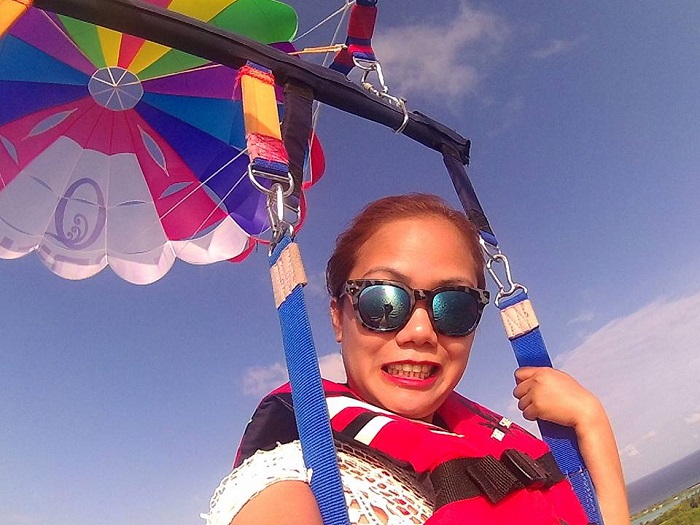 6. Is it difficult to live in Dubai? What are/were your struggles? What's life like outside work?
At first, it was difficult to cope with the lifestyle. The struggle is fighting with homesickness and finding new friends that you can trust. Life in Dubai is fast paced, always chasing the deadlines, and most of the time is spent at work. You must have patience to deal with a multi-cultural environment, especially at work. But dealing with different nationalities is also a good thing. I have learned a lot from their cultures and practices.
After work, I often go to the gym to keep myself healthy and fit. I also write articles for my blog whenever there is free time.
7. What do you like about Dubai?
Almost everything! Life in Dubai is so convenient that you can have your groceries delivered to your doorstep. The transport system is so advanced, infrastructure, services, and most of all safety. Since Dubai is always striving to be the best in everything (i.e. tallest building, biggest mall, etc.) — we, the expats, are privileged to witness all these wonders. Another thing is the shopping experience, where you can have all the brands at discounted prices.
8. What do you NOT Like about Dubai?
The summer weather when the temperature reaches 50 degrees! Also, the rising cost of living.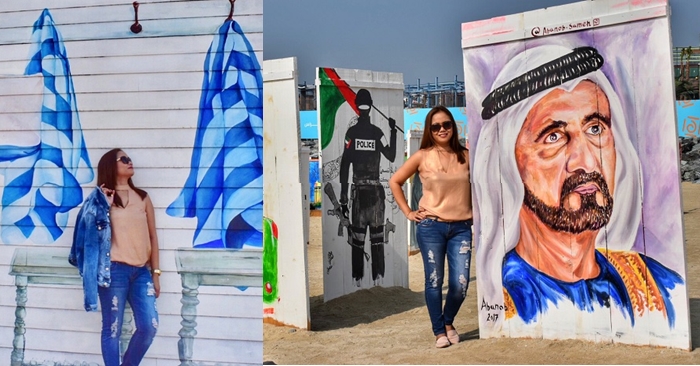 9. What are your plans in your career/family/future?
I have so many plans but not until my daughters finish their studies. I might move to another country or perhaps go back to Philippines and put up a small business. My retirement goal is to live a simple life, be healthy, and see my daughters succeed in the careers they have chosen.
10. You have any tips for Kabayans when working/finding work/living in Dubai?
The most important weapon I have to survive in Dubai is trusting God's will. Whenever I'm facing trials like family issues and work problems, I surrender it all to Him and pray for guidance and wisdom.
Always be honest, diligent, and work hard with integrity no matter how difficult your job is — and eventually you will reap the rewards. Manage your finances wisely; don't be fooled with credit cards traps and impulsive shopping.
Since the UAE is the meeting point of all cultures, always be respectful to everyone as much as they also respect our culture.
Connect with Mimi on Social Media
To know more about Mimi, you may get in touch with her through her blog and social media pages:
Blog: Mimism
Instagram: @mimism_
Twitter: mimismdotcom
Facebook: mimismdotcom
—————-
*Photos provided by Mimi
Are you an expat in Dubai? Do you want to be featured in the website? Send us an email telling us you want to be featured at admin@dubaiOFW.com and we will send you the set of questions! Let's help other Pinoys who want to come to Dubai understand what life in the UAE is like through your story.