Today's OFW interview is about Kristine, who has been living in Dubai for almost 10 years now. She holds a degree in AB Psychology from De La Salle University in the Philippines. At present, she is working as an HR Manager for a leading manufacturing company here in Dubai.
Before landing her current job, Kristine worked her way up the career ladder. She started out as a Front Desk Representative, worked for top hospitality industries, and then "shifted back" to the HR industry. She also studied diligently — taking up a Human Resources Management course on weekends, while working full-time on weekdays. Her passion for work and self-development is very admirable, indeed!
As the eldest child in her family, Kristine recalls coming to Dubai to help support her parents and younger siblings back home. Moreover, she has a group of friends and "family" in this city that she calls her "second home." Because of her positive attitude, dedication, and faith — Kristine has certainly come a long way. Keep on reading to know more about her inspiring story!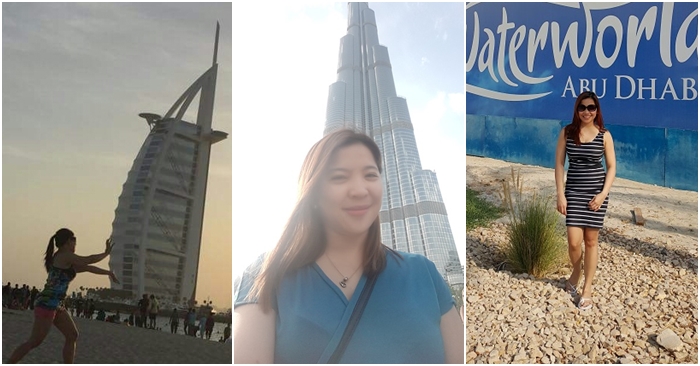 OFW Feature: Kristine, HR Manager in a Manufacturing Company
Name: Kristine or "Tintin"
Current Profession: HR Manager for a Manufacturing Company
College Degree: Bachelor's Degree in Liberal Arts, Major in AB Psychology
Years in Dubai: almost 10 years
1. Tell us about yourself.
Hello there, I'm Kristine! My friends call me "Tintin" or "Tintoy," and my family calls me "KP" (Kristine Paula). I have a Bachelor's Degree in Liberal Arts, Major in AB Psychology from De La Salle University. In Dubai, I studied Human Resources Management and obtained certification from the American Institute.
I have been in Dubai for almost 10 years now. I got here when I was 25 and landed my first job as part of an opening team in Emirates – Dubai International Airport Terminal 3. I am currently working as an HR Manager for a leading manufacturing company here in Dubai.
2. Why did you come to Dubai?
It was more of my desire to support my parents, to help raise my younger siblings since I am the eldest, and to invest on something for them in the future. Yes, I came to Dubai to seek a greener pasture and I have been so blessed because this city has opened a lot of opportunities for me to grow professionally and personally.
3. What were your previous jobs?
Back in the Philippines, I worked for leisure and hospitality industries. Before moving to Dubai, I was a Leisure Supervisor for a first-class exclusive membership club.
Upon arriving in Dubai, I first landed a job as a Front Desk Representative for Emirates. Then I moved to top hospitality industries, Emaar Hospitality and the Ritz-Carlton Hotel.
In my pursuit to apply what I had studied in college, I switched careers and worked as an HR Officer for an investment company, then moved my way up to Senior Group HR Officer. Sometimes, this really makes me pause and think, "what is it in HR?" that keeps me excited and engaged. I enrolled in a Human Resources Management course, which I took on weekends because I work on weekdays, full-time. Honestly, there were days when I felt extremely tired and there were even days that I wanted to give up the course!
The moment I decided to continue and pursue what I wanted led to a whole new meaning. A huge door of opportunity opened up for me to be an HR Manager in a leading manufacturing company here in Dubai.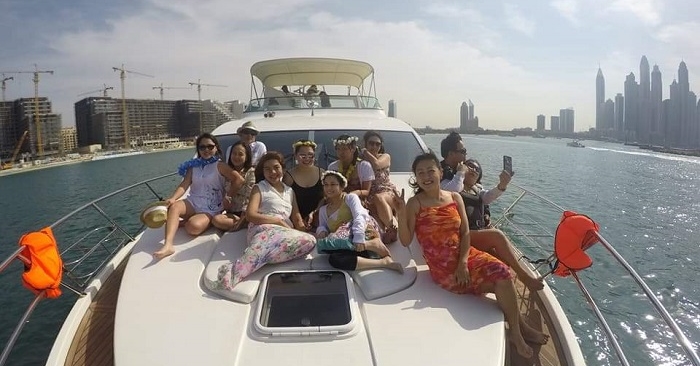 4. How do you find your current job? Are you happy/satisfied with it?
It is a tough profession and involves a big responsibility. The job itself is challenging, yet very rewarding. The advantages of being in my current post is that I am able to train, motivate, empower, and recognize people in my organization. I believe it is very important to see that your employees progress in their career and they develop themselves. At the end of the day, this is what job satisfaction is all about.
5. Are you able to save in Dubai? Why/How?
Yes, Alhamdulillah! I was able to invest on the property I have always wanted for my parents, when I first decided to work abroad.
The cost of living in Dubai is high yet it is also very easy to overspend. Dubai offers a sophisticated and comfortable lifestyle, so saving money in this city can be a real challenge. You should really know your priorities. Keep track of your expenses, allot money for savings. Set your dream board to stay motivated.

6. Is it difficult to live in Dubai? What are/were your struggles? What's life like outside work?
Well at the beginning — yes, considering the environment, cultural differences, and how you will adapt to different nationalities from all walks of life. In addition, simply being away from your family and learning to live on your own makes it really, really difficult. But you just have to go back to the very reason why you left your home country. I believe that your character and your relationship with other people can "make or break" your struggles.
Apart from living with my relatives, I am blessed to have a group of friends whom I really call as my family here. The job can be really hectic and demanding, very fast-paced. After work, having family and friends to go home to makes a big difference. I look forward to weekends, out of town trips, and simply having fun!
7. What do you like about Dubai?
Having lived in Dubai for almost 10 years, I still feel nostalgic looking at Burj Khalifa and Burj Al Arab. I always say that "Dubai is my second home." Let me cite the reasons why I call this city my second home:
Despite the diversity, people respect your beliefs and culture. Discrimination is very rare.
Everywhere in the city, it is safe. I am pleasantly surprised by the amount of security cameras present in the entire city and the country itself. It's so safe here, you can always be assured of a good night's sleep every single night.
Convenient transportation. Supercars everywhere, like '"supercars!" Seeing them has become so normal that now they don't actually make me whip out my phone to take a picture anymore.
All the fascinating infrastructure and tourist spots!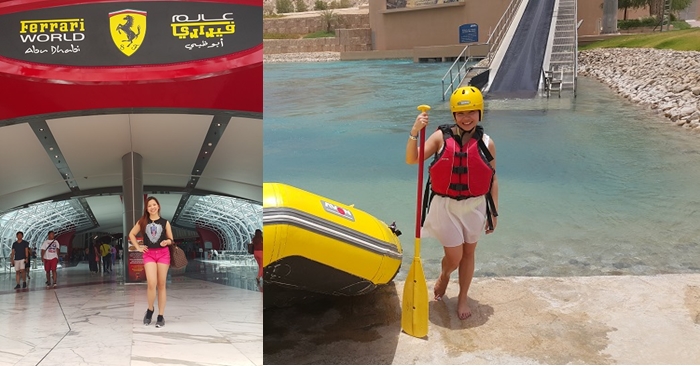 8. What do you NOT Like about Dubai?
I wanted to say ''the weather." In summer it gets really hot, as if you are always in a sauna-bath! But if you have lived in the Philippines all your life, I think I can pretty much adapt to the weather in Dubai. It's actually not that bad at all.
There's also the temptation to lead a lavish lifestyle… if you allow it!
9. What are your plans in your career/family/future?
I plan to stay here for another 2 to 3 years more, then if God permits, I will set up a business in Philippines once I go home for good. I want to spend quality time with my parents, as I have been away for almost a decade. The long term plan is definitely to have a family of my own.
10. You have any tips for Kabayans when working/finding work/living in Dubai?
First of all, believe in yourself. Do not underestimate yourself — if others can do it, then definitely so can you — and perhaps even better… that's how Filipinos are.
For every opportunity that knocks, make the most out of it and shine. Do not set limits. If you fail… try again! You really need to work hard and exert effort. Nothing comes in a silver platter. Live a simple life, save, and manage your finances. Set your priorities, and do not fall into debt traps.
Love and treasure your friends, for they are your family in this foreign land. Furthermore, don't forget to bless your family and those people who are in need. Always be grateful and remember our humble beginnings. We would not be here if not for HIM.
—————-
*Photos provided by Kristine
Are you an expat in Dubai? Do you want to be featured in the website? Send us an email telling us you want to be featured at admin@dubaiOFW.com and we will send you the set of questions! Let's help other Pinoys who want to come to Dubai understand what life in the UAE is like through your story.