A Dubai police serviceman has made news for naming his firstborn daughter 'Emarat' as a tribute to his home country, the UAE and the 'Year of Zayed,' as shared in a report by Gulf News.
Abdul Rahman Taher Ahmad chose the name 'Emarat' for his firstborn baby girl last week at the Canadian Specialist Hospital in Dubai to pay honour to his country and his family's service to the UAE.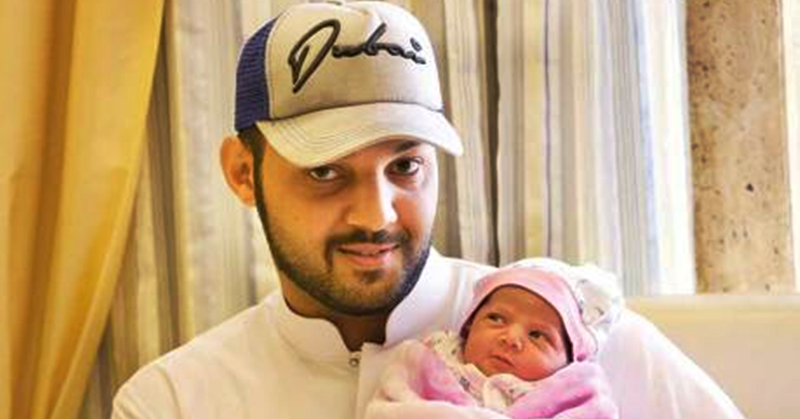 Dubai Police Officer Names his Firstborn 'Emarat' to pay Homage to the UAE, Year of Zayed
According to Ahmad, his daughter, Emarat, who is among the third generation of his family will be brought up with the values embodied by Sheikh Zayed Bin Sultan Al Nahyan.
He further explained that naming his daughter after his home country is the least thing he can do to show his gratitude and love for his country. The decision was also made to pay honour to his father who has been in the service for almost 40 years with the Dubai Police.
The UAE, being a multinational nation, is home to over 200 nationalities with unique cultures and traditions, but has harnessed strong synergy in diversity. And this is something Ahmad is deeply proud of.
According to Dr Marlain Mubarak, Consultant OB-Gyne, at the Canadian Specialist Hospital, when they asked Ahmad for his daughter's name, he emphatically replied, 'Emarat.'  "We are all pleased to share his [Ahmad] moment of joy and his sincere devotion towards the UAE, which today is home to a number of unique nationalities," noted Dr Mubarak.
In the UAE, the year 2018 is heralded as the 'Year of Zayed' marking the 100th birthday of the UAE's founding father.
Following the values exemplified by the late Sheikh Zayed, 2018 is a year to celebrate inclusivity, unity, as well as harmony in culture, faiths, and backgrounds.