With the scheduled visit of Pope Francis almost near, people are wondering how to personally attend or witness the first Papal visit in the entire region.
And with this major event coming up, authorities have warned the public to remain vigilant for opportunities which scammers may take advantage of such as the distribution and/or sale of tickets for entry to the papal mass also scheduled next month.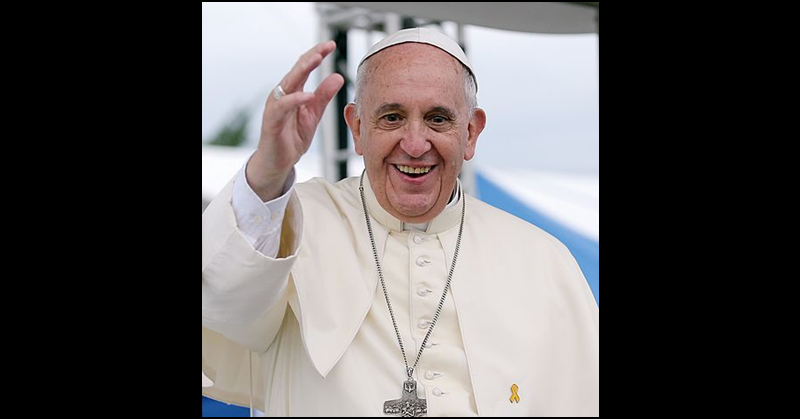 Limited Tickets Available to Pope Francis' Mass in the UAE
The office of the UAE Papal Visit has cautioned the faithful not to purchase or claim patronize tickets from unauthorized sources for the Pope's highly anticipated mass at the Zayed Sports City this February.
Only 120,000 will be accommodated to the historic event for the first-ever Papal Mass in the region, but everyone else will be able to watch the event via live stream in all Catholic churches in the country according to the UAE Papal Visit's official website.
The historic three-day visit in February will also allow the pontiff to attend an inter-faith meeting in Abu Dhabi.
As per the website, the only official channels for ticket distribution are the member parishes of the Apostolic Vicariate of Southern Arabia (Avosa) and Apostolic Vicariate of Northern Arabia (Avona).
Only a small portion of the Catholic population in the UAE (about 1 million) can be accommodated to the Papal Mass. And tickets will be issued according to this limit by member parishes for free around January 20.
Meanwhile, information regarding transportation and on-site facilities will be announced at the time of ticket distribution, and the Catholic faithful are urged to check the websites of their respective parishes for timely updates.
As per the UAE Papal Visit's Official Website, the Pope will be following the below schedule during his visit in the country:
Sunday, February 3
1pm – Departure from Roma/Fiumicino Airport for Abu Dhabi
10pm – Arrival at Abu Dhabi Presidential Airport, Abu Dhabi
Monday, February 4
12pm – Welcome ceremony, main entrance of the Presidential Palace
12:20pm – Official visit to the Crown Prince, Presidential Palace
5pm – Private convention with the members of the Muslim Council of Elders, Sheikh Zayed Grand Mosque
6.10pm – Inter-faith meeting, The Founder's Memorial
Tuesday, February 5
9:15am – Visitation to St Joseph's Cathedral, Abu Dhabi
10:30am – Holy Mass, Zayed Sports City, Abu Dhabi
12.40pm – Farewell Ceremony, Abu Dhabi Presidential Airport
1pm – Departure for Rome
5pm – Arrival in Rome
With the upcoming Papal visit, Filipino faithfuls will be able to witness the pontiff in the flesh, in the full spirit of religious freedom and tolerance.