We recently had the honor of dining at Rags to Riches Restaurant in Dubai Studio City. Situated right near the center of Studio City, this restaurant serves up wholesome and delectable dishes during both lunch and dinner from its incredible menu selection. The restaurant guarantees guests an 'Evolution of Taste', which is clearly demonstrated through their exciting creations crafted by exceptional culinary experts.
Also Read: Kimura-Ya Authentic Japanese Restaurant in Dubai
Rags to Riches is the ideal spot for a night out with friends and family, offering mouthwatering dishes including signature Porterhouse steak and Tenderloins. Plus, they host live music from incredible local bands, DJs & artists every week! Enjoy weekly specials such as Ladies' Night or Teachers' Nights, Sunday Roasts, and more. There's something fun for everyone at Rags to Riches.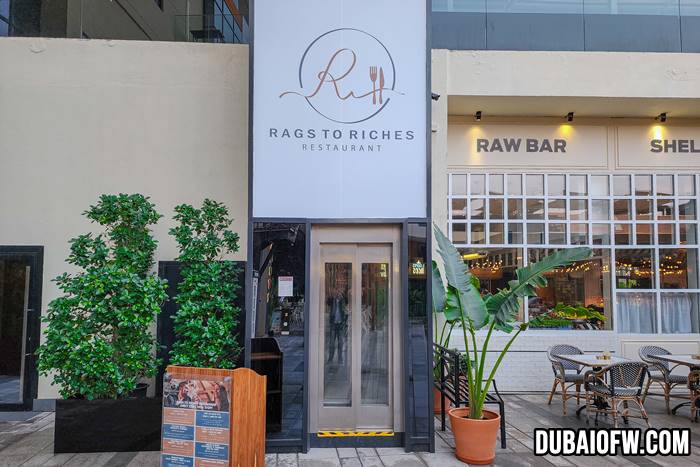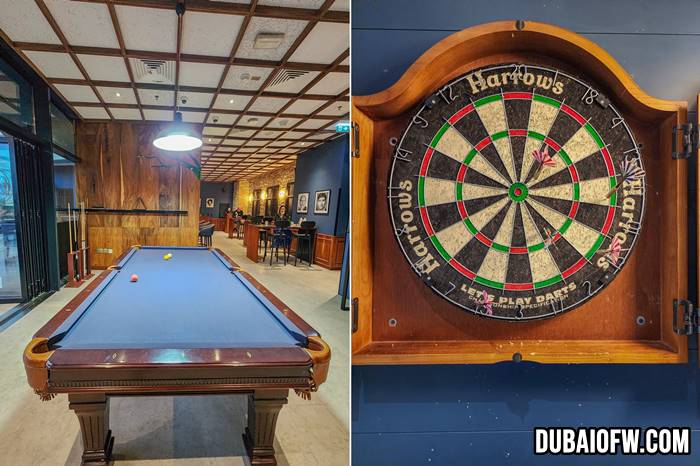 Rags to Riches Steakhouse and Bar in Dubai Studio City
The atmosphere at Rags to Riches is comfortable and fun, with a pool table, dartboard, and board games provided for guests' entertainment as they enjoy their meal. The staff are friendly and attentive, making sure that all customers have a pleasant experience while dining there.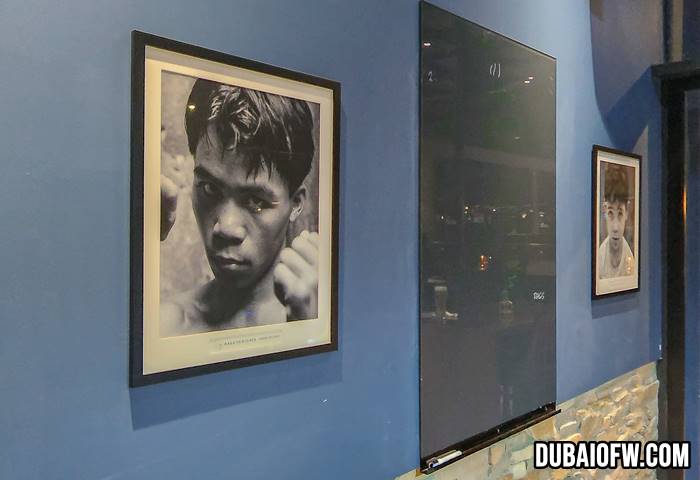 Filipino boxer, Manny Pacquiao, photo on the wall of the restaurant
Speaking of food, we started our meal with Chicken Quesadillas and Gambas – both dishes were full of flavour.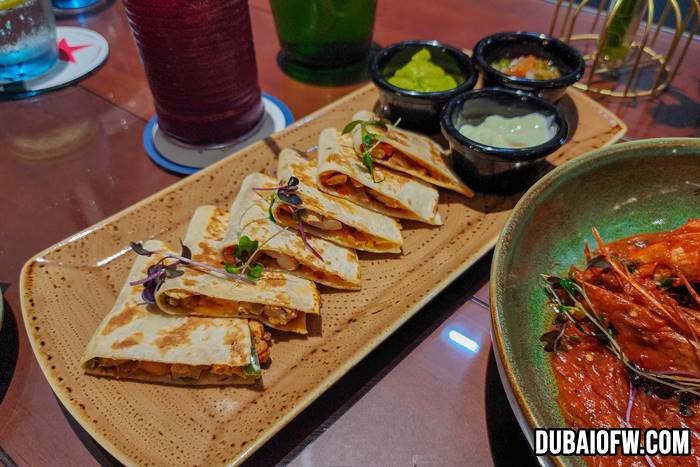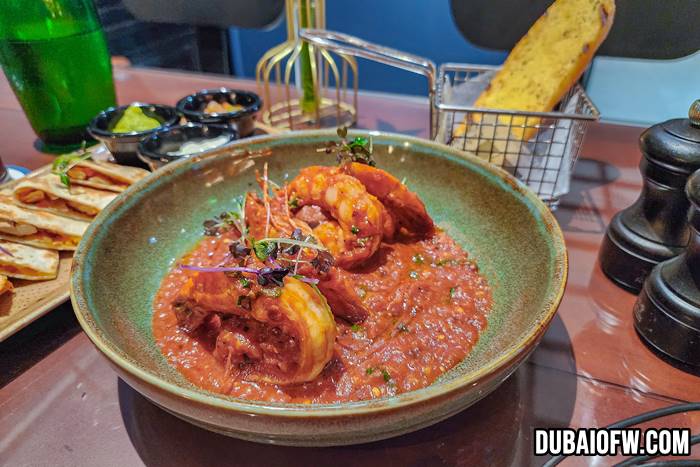 For the main course, we opted for Seabass served with mushroom risotto, parmesan cheese, and rocket leaves. We also had T-Bone Steak served with potatoes, grilled vegetables, and a side of peppercorn sauce which was absolutely divine!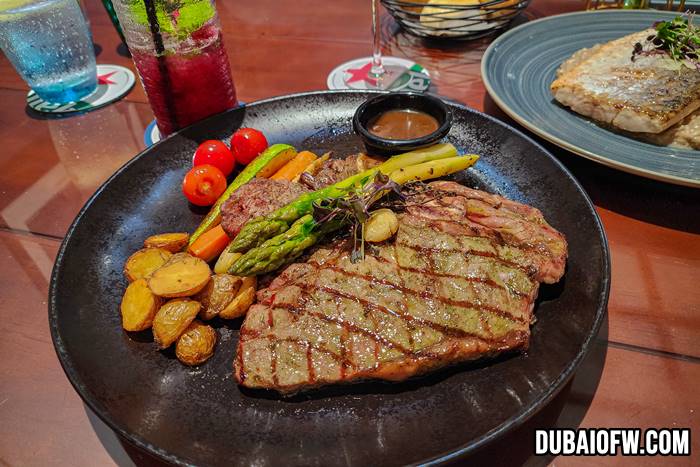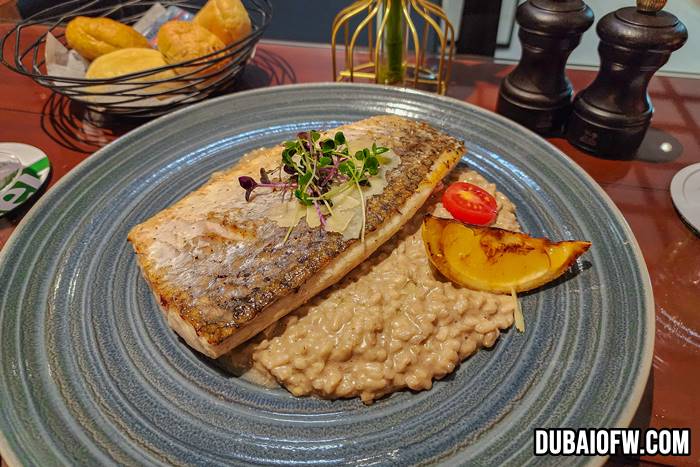 For dessert, we had the Chocolate Fondant and the Saffron Milk Cake. The Restaurant also features a full bar and guests can enjoy a variety of classic and signature cocktails, mocktails, beers, wines, and spirits.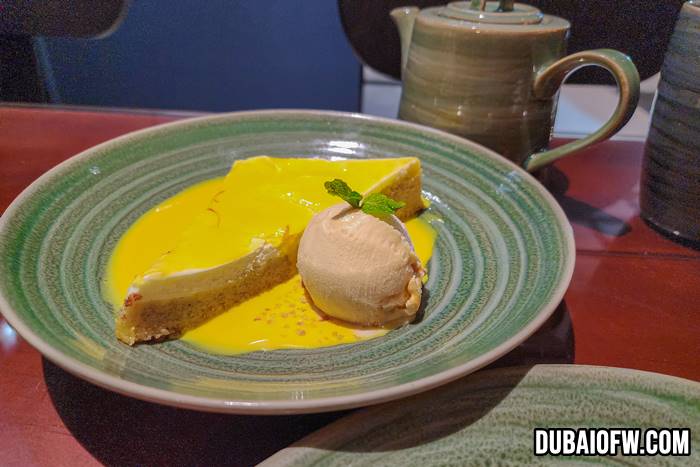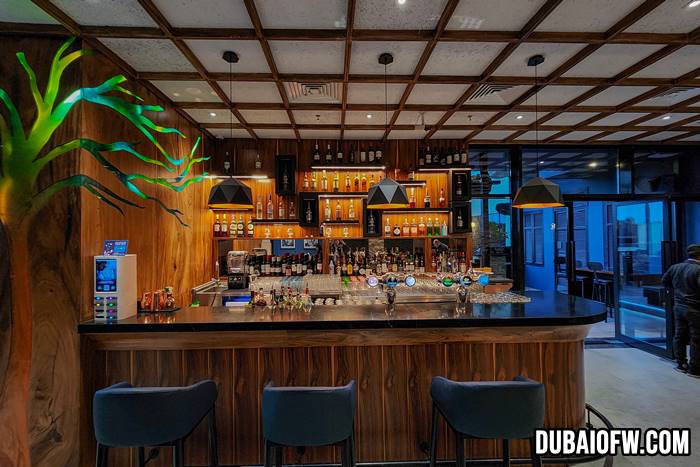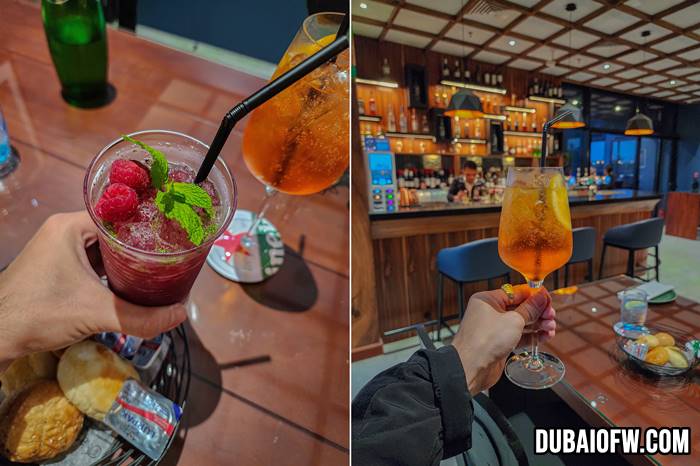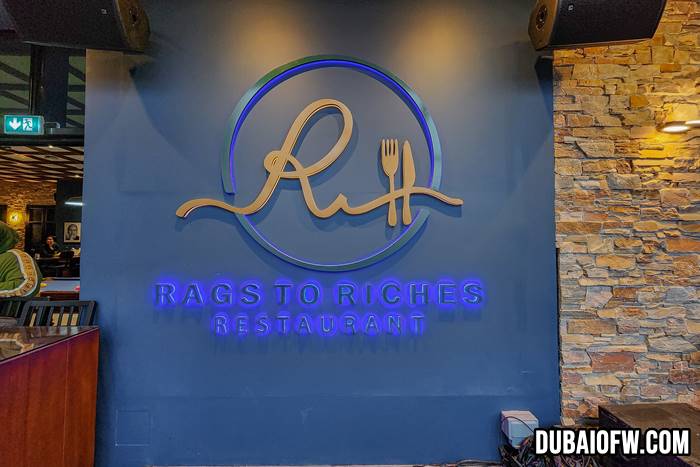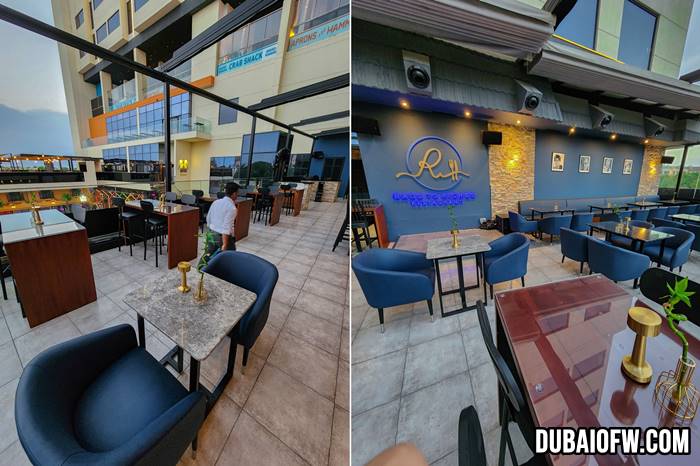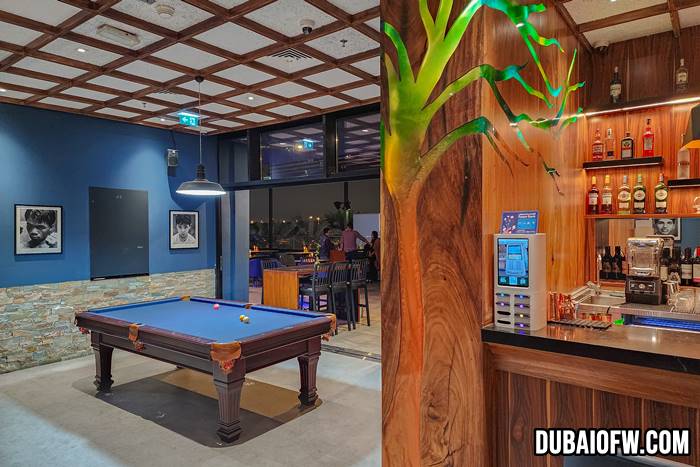 20 Photos: Rags to Riches Restaurant Dubai
Here are some photos we've taken during our visit to this restaurant and bar:
Overall, we had an amazing time at Rags to Riches and would highly recommend it for a night out with friends or family. The menu is varied enough that everyone can find something they like, the atmosphere is relaxed and comfortable, and there's cool music every week! If you're looking for a place to dine in Dubai Studio City, make sure it's Rags to Riches.
Contact Information
Rags to Riches – Studio One
Address: Shop No. 05 1st Floor, Studio One Hotel, Dubai Studio City, Dubai, United Arab Emirates
Telephone Number: +971 4 564 2007
Email: bookme@ragstorichesrestaurant.com
Website: http://www.ragstorichesrestaurant.com/
Facebook: @RagstoRichesRestaurant
Instagram: @ragstorichesrestaurant
Google Map Location
Below is a map guide to the location of this restaurant.