Are you noticing exaggerated price increase of commodities? The Dubai Economy has launched a dedicated portal where you can file a complaint online if you notice any absurd prices.
Also Read: 3 Pharmacies in Dubai Fined for Hiking Prices of Face Masks and Sanitizers
You can visit Price.ded.ae to report exaggerated prices of commodities including fruits and vegetables, meat, fish, and poultry, bakery, and other daily products.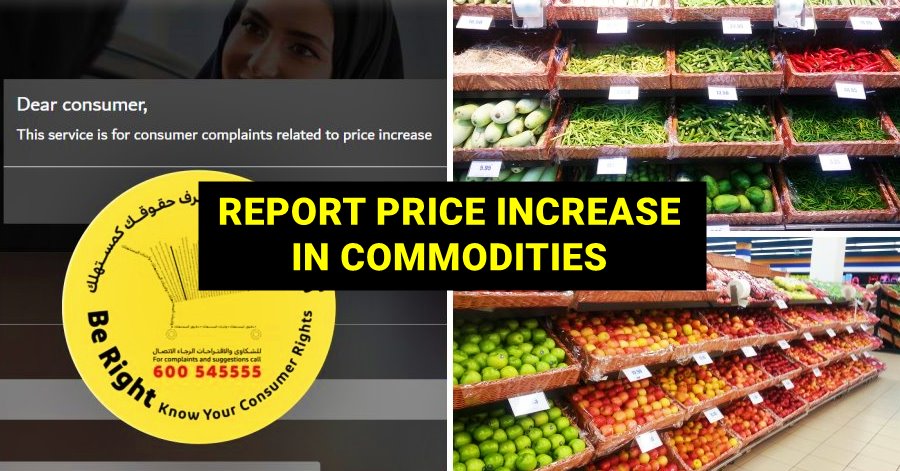 Dubai Economy Launches Portal to File a Complaint on Exaggerated Prices of Commodities in Dubai
This portal makes the communication easier for consumers as it enables them to raise their complaints and queries on price increases faster and easier. This "Price Monitor" allows users to track daily prices of staple foods and essentials making sure that consumers continue to get their basic needs at fair prices in spite of the precautionary measures being adopted in line with the pandemic.
The portal will allow consumers to fill out their details and supply images of their complaints.
Dubai Economy will also evaluate demand and supply in the local market based on the price list regularly and address any likely concerns among shoppers and traders.
Teams from the Commercial Compliance & Consumer Protection, CCCP, sector in Dubai Economy will co-ordinate with retail chains and supermarkets in the emirate to publish the daily list with the minimum and maximum price.
Below is their tweet of the suggested prices as of March 31, 2020.
وتناشد اقتصادية دبي المستهلكين التقدم بأي شكوى عن غلاء الأسعار في دبي عبر الموقع *https://t.co/bbWLCBKGRz*. #كن_على_حق_واعرف_حقوقك_كمستهلك #اقتصادية_دبي pic.twitter.com/ILSDXOyfHO

— حماية المستهلك – دبي Consumer Protection (@dubai_consumers) April 1, 2020
Below is a post of suggested prices of goods by the Dubai Economy as of March 31, 2020. The daily price monitoring allows the tracking of minimum and maximum prices of these basic commodities. Please be guided accordingly.