Taxis in Dubai just keep getting better and "smarter." Earlier this year, the Roads and Transport Authority (RTA) installed free Wi-Fi and touch screens in hundreds of Dubai taxis. This time around, they will be setting up new "smart meters" in all taxicabs across the city.
The Director-General and Chairman of the Board of Executive Directors of RTA, His Excellency Mattar Al Tayer, inspected the smart taxi meter system recently. By the end of June 2018, all taxicabs in Dubai will be fitted with the new smart meters.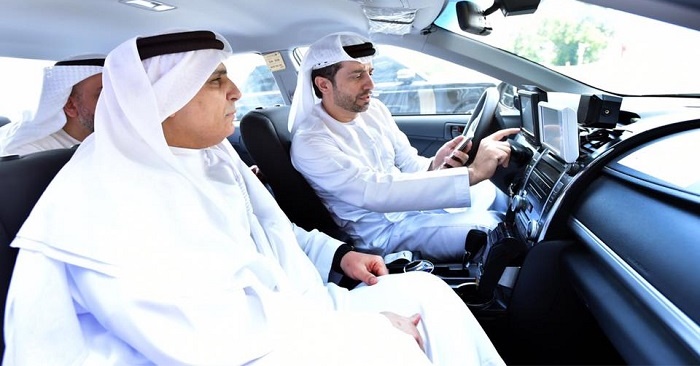 Dubai Taxis Fitted with New "Smart Meters"
The installation of smart meters in Dubai taxis costs about AED 68.8 million. Interestingly, the new system includes the following features:
Updated maps for the entire Emirates
Integration with the Dubai Geographic Addressing System (Makani)
Automatic calculation of Toll Tariff (Salik) when passing under virtual toll gates
Moreover, the smart meter provides the following features for taxi drivers and their customers:
Links with POS devices, which facilitate smooth payment of taxi fare
Includes a Safety System (Aman) that monitors the speed of the taxicab
Displays "Out of Service" on screen, allowing a flexible 90-minute break for drivers per shift
Links with optical sensors that detect the boarding of a customer, in case the driver forgets to switch on the meter
Displays "End of Shift" on screen to make sure that the driver won't be hailed within the last 45 minutes of his shift; thus facilitating the handing over of the vehicle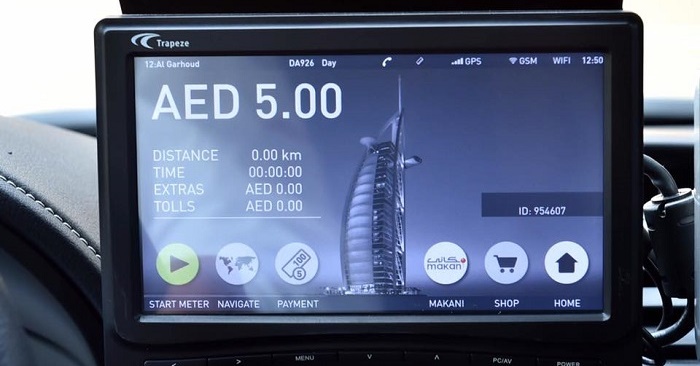 Time Chart for Installing the Smart Meter System
Al Tayer also looked into the time chart for installing the new system. As of June 2017, a total of 4,850 devices have been installed. This is expected to rise to 7,850 devices by the end of the year. By June 2018, the entire fleet of 10,550 taxis will have been installed with smart meters.
During the first half of this year, a total of 5,010 taxicabs have been linked with the Dubai Geographic Addressing System (Makani). Meanwhile, a total of 118,000 booking requests have also been implemented through the system.
In addition, Al Tayer stated that the RTA shall continue to upgrade Dubai taxis with advanced technologies and smart systems. These are all part of the government's vision of transforming Dubai into a "smart city," which brings happiness to residents as well as visitors.