Chicken 'n Mojos, anyone? How about a slice (or two) of your favourite pizza? Well, look no further because Shakey's Pizza has just opened in Dubai! This is a pizza restaurant that started in the USA and is famous in the Philippines. They just opened this first branch in the UAE last July 4, 2018.
Many Filipinos have fond memories of dining at Shakey's Pizza, which has been around in the Philippines since the 1970s. Today, this iconic pizza parlour has more than 226 stores, with the latest store now open at Bur Dubai, right across Burjuman Mall.
Location: Khalid Bin Walid Road, Mankhool – Bur Dubai area
Nearest metro station: Burjuman Metro Station (Red/Green Line), Take Exit 4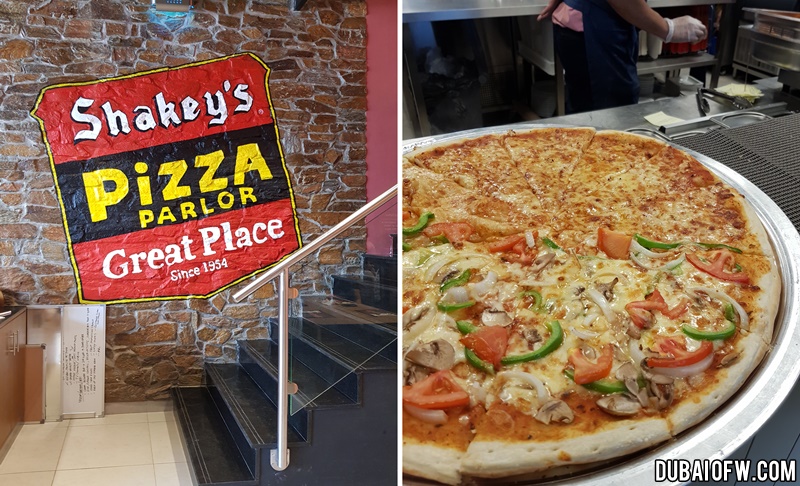 pizza shop since 1954
Shakey's Pizza Opens in Bur Dubai
As this is the first ever Shakey's in the UAE, it's fitting that the flagship store is established in Dubai. They are planning to build more stores in the UAE in the coming months.
This is great as Pinoys will no longer have to miss their favourite Shakey's pizza and other expat nationalities can also check out why we love this pizza brand. "Shakey's is all about FUN, FAMILY, and PIZZA."
Fun, Family, & Pizza
Notably, Shakey's has been in the restaurant business since the early 1950s. Operations in the Philippines began in 1975, and it continues to thrive even after four decades. With great food, quality service, and a fun ambiance — this pizza parlor has definitely stood the test of time!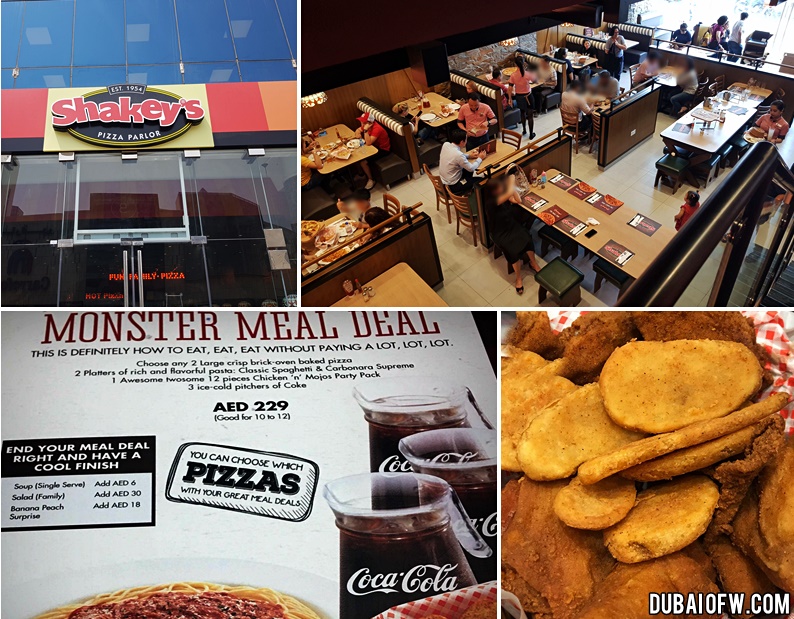 Shakey's not only serves pizza, but they also offer pasta, salads, Mojo potatoes, chicken, etc.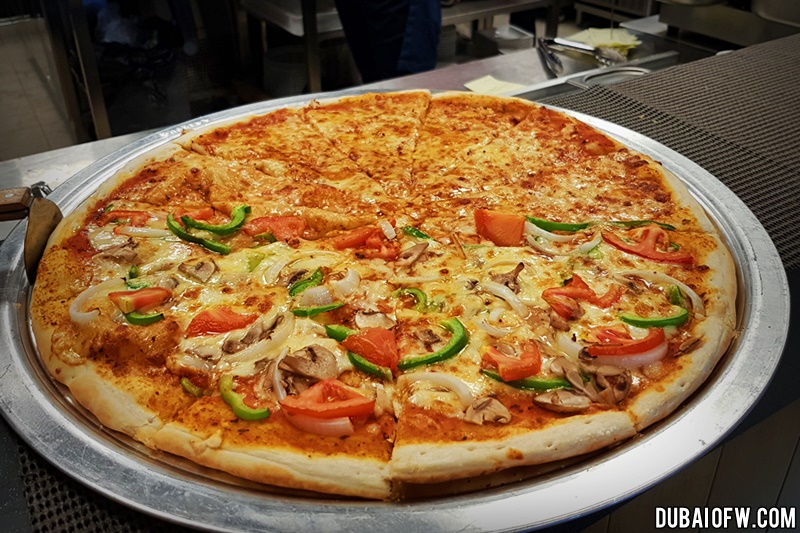 Shakeys pizza!
Well-Loved Dishes
Indeed, the Shakey's store in Dubai serves our classic favourites: mouthwatering pizza, crunchy fried chicken, and tasty mojos. There's also a great variety of salads, snacks, desserts, and drinks to choose from — filling your heart as well as your tummy!
The great thing is that prices from the menu are quite reasonable and budget-friendly especially when you are dining as a group. A Monster Meal that could serve 10-12 people would cost only 229 AED.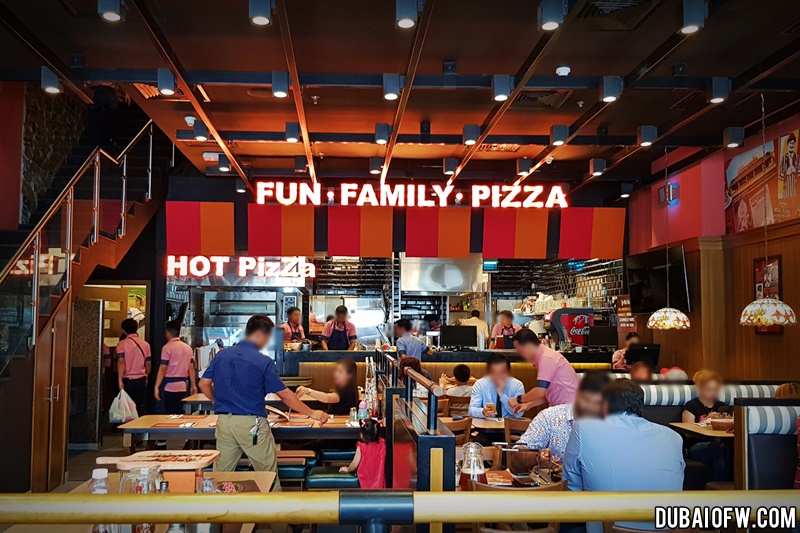 The first Shakey's shop in Dubai is located in Khalid bin Waleed street, Mankhool, Bur Dubai
Video: Shakey's Dubai

How to Get There: Location
Shakey's is situated at Bur Dubai, across Burjuman Mall. If you plan to take the Metro, just get off Burjuman Metro Station Exit 4 and head to Shakey's!
Other than Shakey's, there are plenty of other restaurants in town. Whenever you feel homesick or you're craving for a taste of home, check out these other Pinoy restos in Dubai.
Filipino Restaurants in Dubai