Just as it is essential for you to furnish your bedroom, dining room, and other rooms inside the house, it is also important to take care of the outer areas, such as your garden, patio, or in the case of a high-rise apartment, your balcony.
These areas are often used for welcoming and entertaining guests, playing with the kids, having a picnic, or simply relaxing during free time. Whatever you plan to do, you're going to need some furniture — such as tables, chairs, or loungers — in these areas.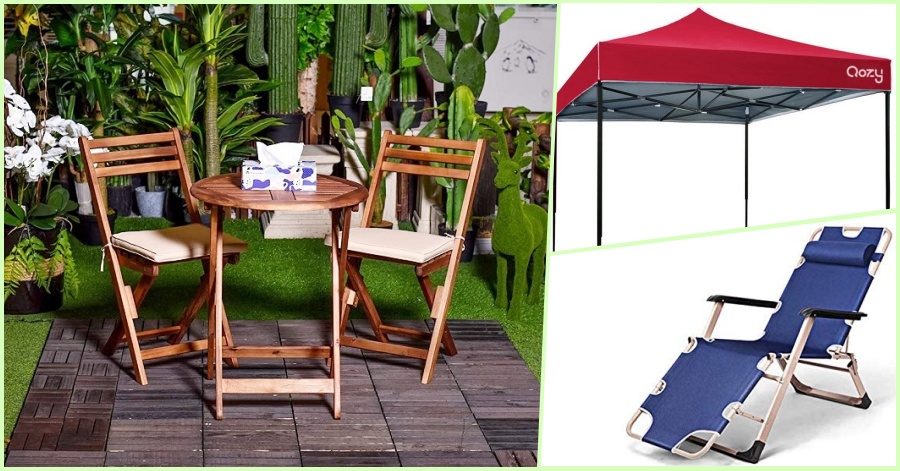 6 Must-Have Furnishings for Your Patio or Garden
Whether you're entertaining visitors, having a get-together, or simply hanging out with your friends, check out these top picks we've found for your patio or garden:
Buy this on Amazon for AED 33.60.
Made of good quality fabric and iron frame, this chair is easy to fold and can be carried around anywhere — in your garden, patio, or even at the beach and at camping sites!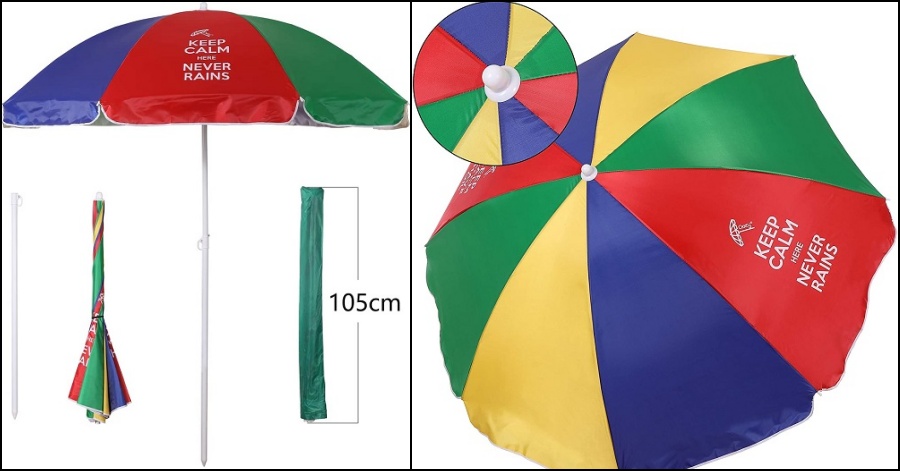 Buy this on Amazon for AED 59.00.
You don't necessarily have to be at the beach to use this "beach umbrella." You can use it right in your garden or backyard! Made of high quality Oxford fabric, it provides shade as well as protection against harmful UV rays. You can adjust it to your desired height, and the catchy slogans on the umbrella's rainbow design are totally cool, too!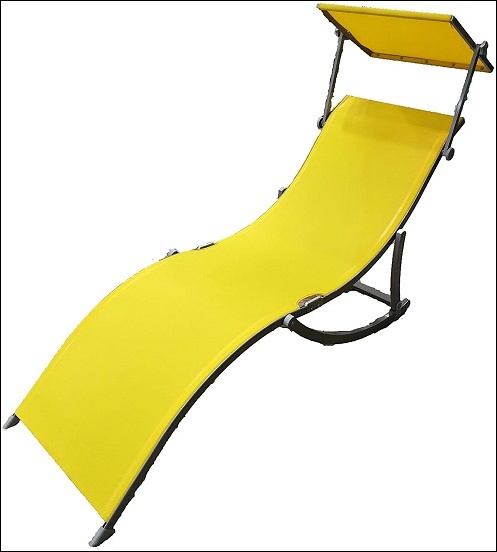 Buy this on Amazon for AED 149.00.
Fancy a lazy afternoon just lying on this modern-looking sun lounge? It's just what you need for a quick rest in your patio or balcony! Measuring 190 x 60 x 100 cm, this sun lounge weighs 7 kg and can easily be folded and carried around. Perfect!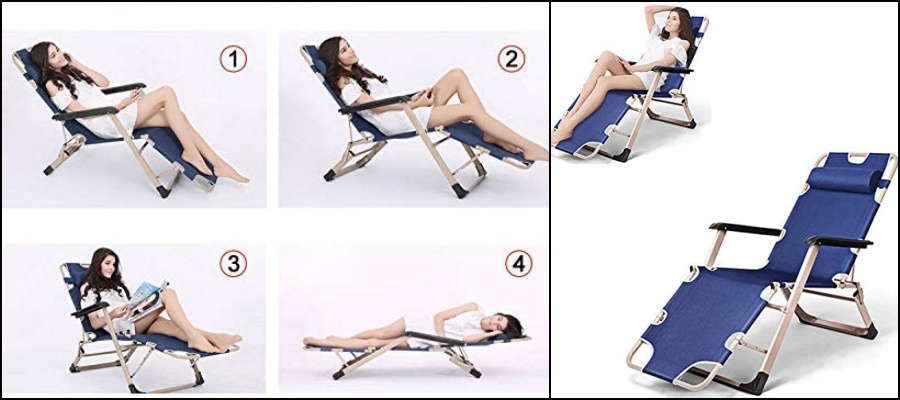 Buy this on Amazon for AED 250.41.
Planning a day at the swimming pool, beach or preparing for a camping trip? Consider getting this reclining chair, which can be set up just as easily as it can be folded. Coming with adjustable/removable padded pillows for extra comfort, this chair is highly recommended!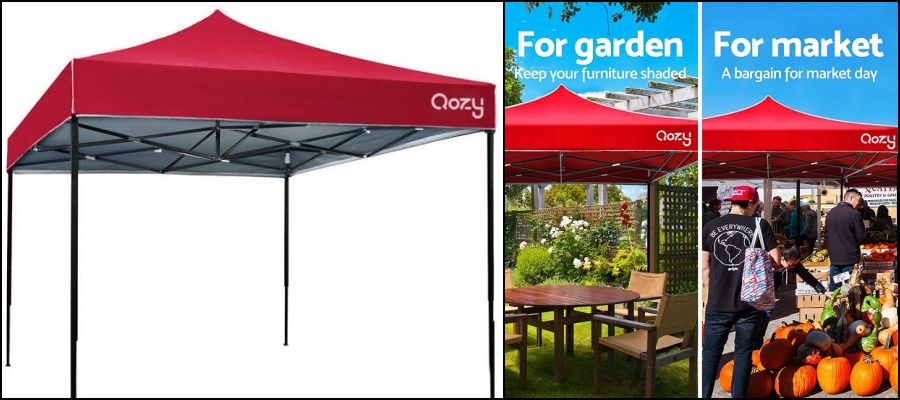 Buy this on Amazon for AED 309.99.
Planning an outdoor party but need extra space? Simply set up this canopy tent, which is suitable for both sunny days and rainy days. Measuring 300 x 300 cm, it provides just enough cover outdoors. You can use it during camping, garage sales, and other events. Cool, huh?!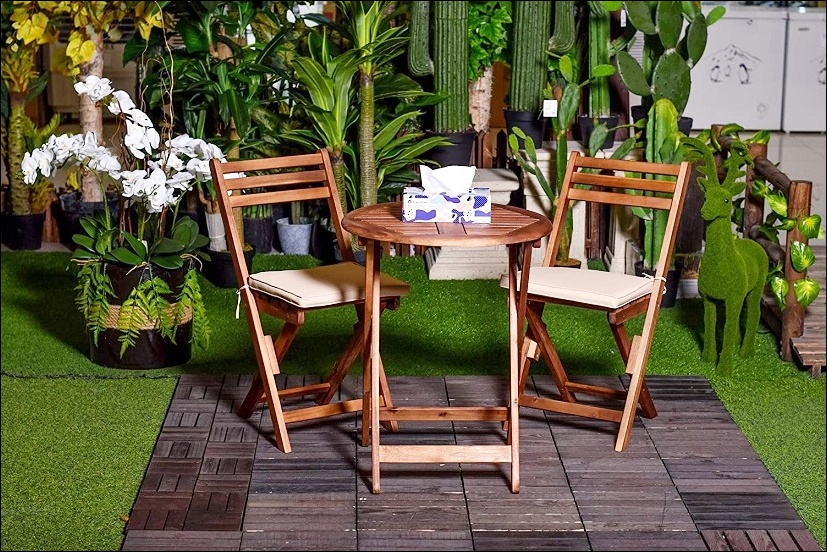 Buy this on Amazon for AED 398.00.
Made of high quality acacia wood, this dining set would be perfect for your patio, garden, or balcony. The table and chairs can easily be set up and folded for easy storage; plus, a couple of cushions are included for your comfort. Now that's what we call a quality product!
Outdoor activities require furniture that is durable, comfy, and easy to carry. Using the chairs, loungers, and other items featured above, you are bound to have a great day outdoors!