After a good night's sleep, nothing beats a hot, steaming cup of coffee to jump start your day. Likewise, taking a "coffee break" every now and then helps keep the energy going, while "going out for coffee" is always a good reason to spend time with friends.
Also Read: 5 Things Every Work-from-Home Professional Should Have
Indeed, having a cup (or two, or three) of coffee has become a habit for many of us. Whether we're at home, at the office, in a café or restaurant — drinking coffee is part of our daily routines!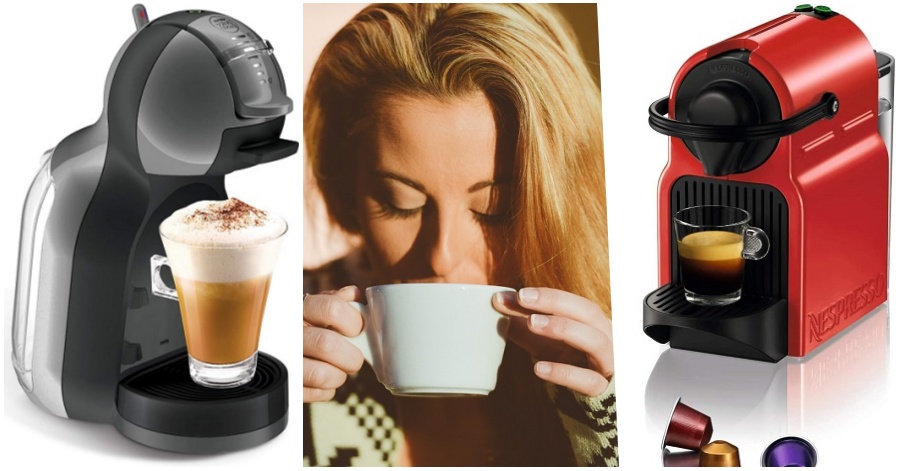 Top Coffee Machines to Help Jump Start Your Day
If you're a coffee lover like us, then you must be looking for something to help you make a great cup each time. So we've taken the liberty of checking out some of the best coffee machines out there, and here they are: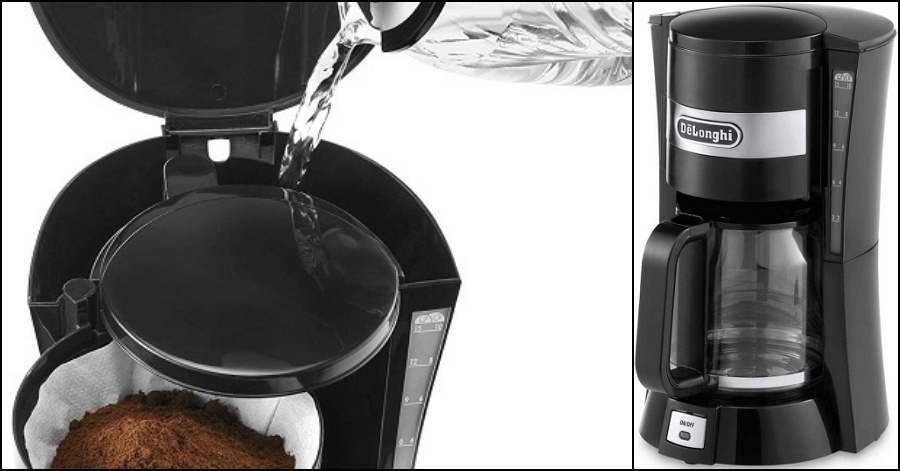 Buy this on Amazon for AED 124.75.
Featuring a water level display and auto-shut off function, this coffee machine has a 10-cup capacity as well as an anti-drip system. Lightweight, convenient to use, and easy to clean, this product offers good value for money!
Buy this on Amazon for AED 128.95.
Made by one of the most popular brands out there, this coffee maker is highly recommended! The 1.2-litre glass jug can hold 10 to 12 cups of coffee (depending on your cup size), while all detachable parts are "dishwasher safe." Overall, this coffee machine is easy to use and easy to clean as well.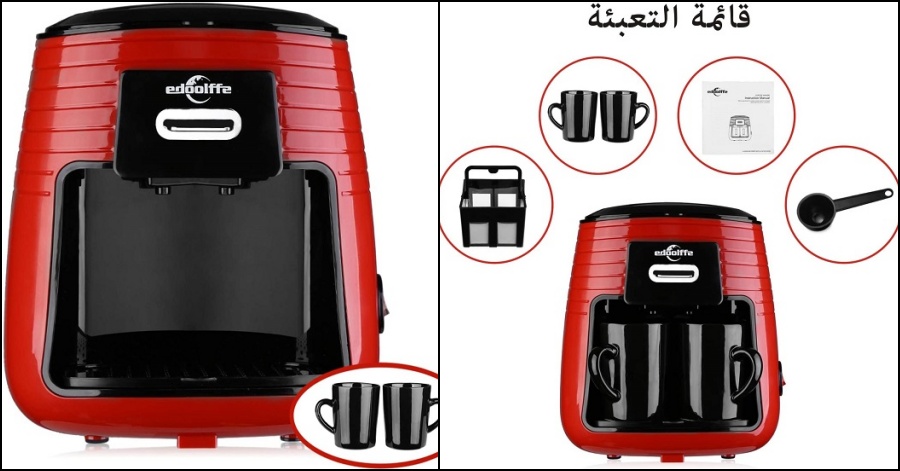 Buy this on Amazon for AED 145.00.
Weighing just 1.1 kg, this lightweight coffee maker is suitable for travel. It's also capable of brewing two cups of coffee in just a few minutes, saving you time and energy! Aside from the coffee machine itself, each package comes with 2 ceramic cups, 1 filter basket, 1 funnel, 1 spoon, and a manual. A high quality product that is definitely worth the money!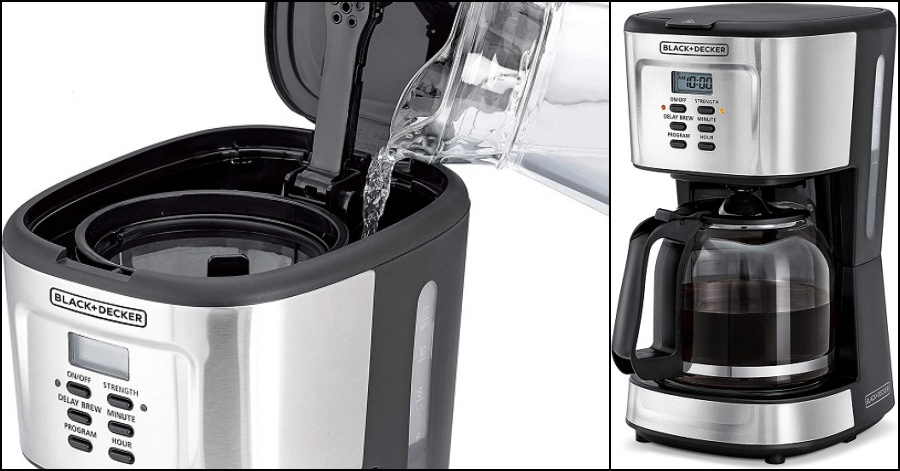 Buy this on Amazon for AED 178.95.
Looking for a great product to make your early morning coffee? Check out this coffee machine, which can be programmed to prepare your coffee up to 24 hours in advance! It comes with a 1.5-litre glass carafe and an LCD display with digital control. Highly recommended!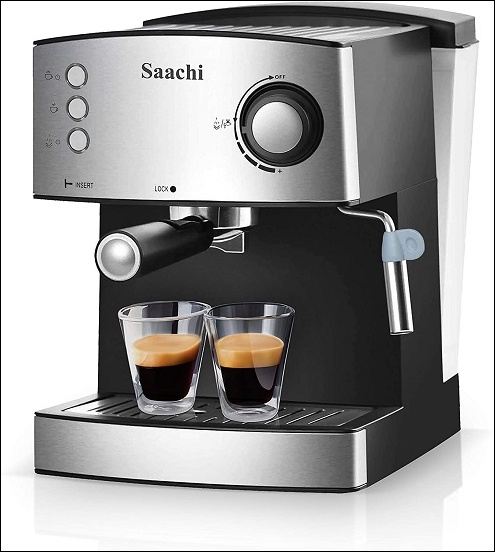 Buy this on Amazon for AED 245.00.
With a maximum boiler capacity of 150 ml, this coffee machine is all you need to make a café latte, cappuccino, espresso, and other coffee drinks. It also has a swivel jet that enables you to froth up milk for your lattes and cappuccinos. An awesome product for a great price!
Buy this on Amazon for AED 520.00.
Featuring an elegant, ergonomic design, this coffee machine would make a classy addition to your kitchen! It comes with a 0.7-litre water tank capacity that allows you to make 8 to 11 cups of coffee, plus an automatic off mode after 9 minutes. And, don't you just love the brilliant red colour?!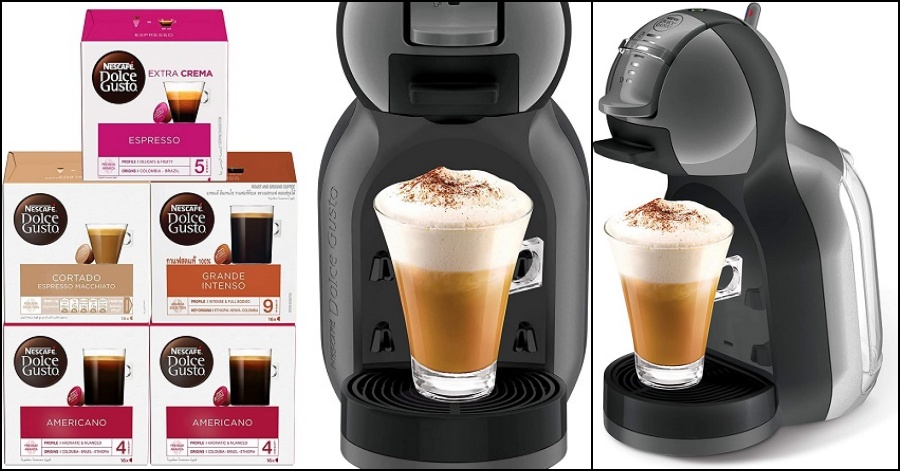 Buy this on Amazon for AED 840.00.
Sleek, stylish, and easy to clean, this automatic coffee machine enables you to come up with an impressive-looking cup of coffee in just a few minutes. Whatever coffee capsule you prefer — hot or cold — this machine is all you need! It also comes with 5 assorted capsule boxes, so you're getting extra value for money!
No manner what type of coffee you love, and how many cups you need — these coffee machines can help you prepare your coffee in a jiffy! See which one you like the most!