Do you have a favourite pair of earrings reserved for special occasions? How about that expensive watch, gold necklace, bracelet, or ring given by your special someone? These are all valuable treasures that must be stored and kept safe in your jewelry box.
Aside from being a statement piece on your vanity table in your bedroom, your jewelry box does what it's supposed to do — store and keep your valuables safe. In addition, it keeps your treasures and keepsakes organized, so you don't risk losing or misplacing them!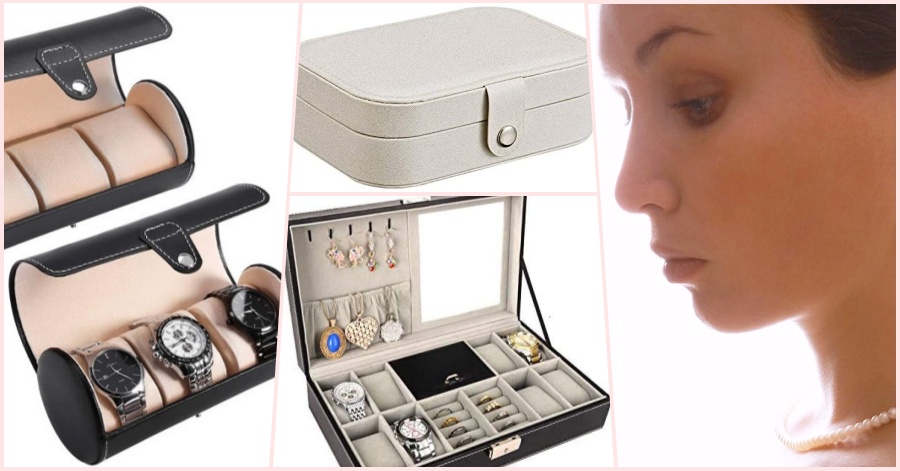 6 Jewellery Boxes to Store Your Keepsakes You Can Order Online
We believe that jewelry boxes are just as valuable as the treasures stored inside them. Hence, we've picked out these stand-out jewelry boxes that you'll definitely love!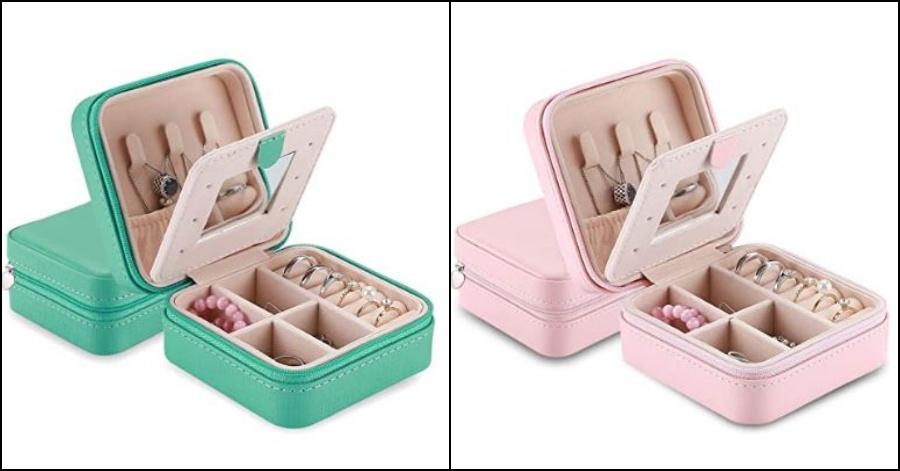 Buy this on Amazon for AED 29.99.
Small, lightweight, and easy to fit inside your bag, this jewelry organizer is ideal for travel as well as for daily use at home. It includes a mirror, 3 necklace hooks, 6 earring slots, and space for your bracelets and rings. Available in pink and teal colours, it also makes an ideal gift!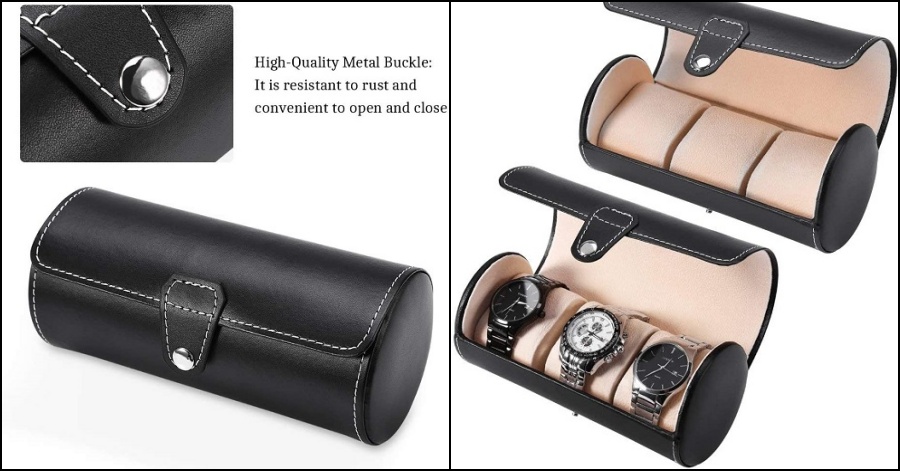 Buy this on Amazon for AED 38.30.
Looking for a gift for your husband? This 3-slot watch box could be just what he needs! Simple, elegant, and practical, it's the best place to store his watches at home or even during travel. A great product for an awesome price!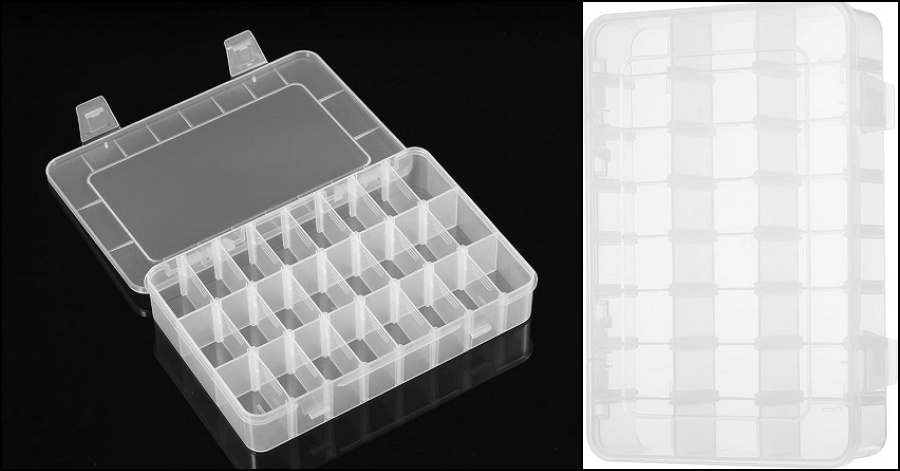 Buy this on Amazon for AED 32.99.
Clear, simple, and easy to clean, this plastic jewelry container is perfect for organizing your earrings, bracelets, rings, necklaces, and other small accessories. Made of transparent hard plastic, this 24-slot container will certainly last for a long time!
Buy this on Amazon for AED 45.00.
Here's another portable box for keeping your necklaces, bracelets, rings, and earrings. Measuring just 5.5 cm x 16.5 cm, it may be small but it can store a lot of jewelry!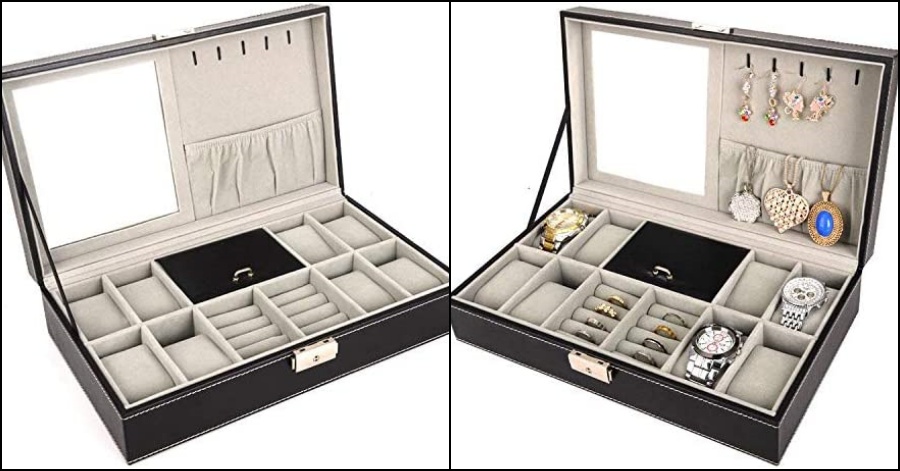 Buy this on Amazon for AED 39.00.
Made of leather material, this multifunction organizer is perfect for storing your bracelets, earrings, necklaces, rings, and more! Simple yet elegant in design, its a quality product for an awesome price!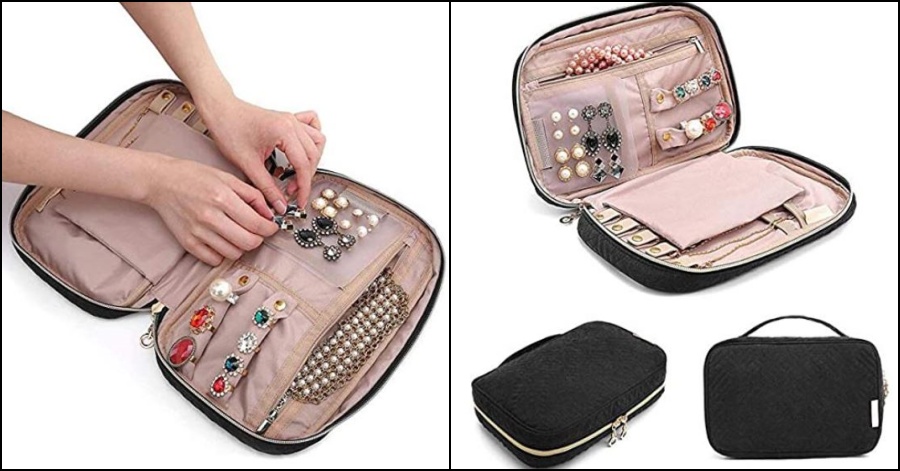 Buy this on Amazon for AED 50.00.
If you're a frequent traveler, you might as well keep your valuables stored in this jewelry bag. Made of soft polyester material, it features a two-way zipper for keeping your jewelry safe. It has snaps for hanging your necklaces, slots for earrings, rings, and bracelets, too. Highly recommended for those who are always on the go!
Whether you're at home or on travel, you don't have to worry about keeping your jewelry safe with these products! They also make great gift ideas for family, friends, and loved ones.