Dubai's Road and Transport Authority (RTA) has recently launched a pilot project called "Tech Taxi", which allows Filipinos to talk to the taxi driver in Tagalog, among other things.
Also Read: Now, Commuters will Know How Much Fare to Pay and Where the Best Route Is Before Riding a Taxi in Dubai
The new program is actually capable of oral translation of up to 26 languages and works in this manner: Board a taxi and the RTA app will appear via the taxi's Wi-Fi service.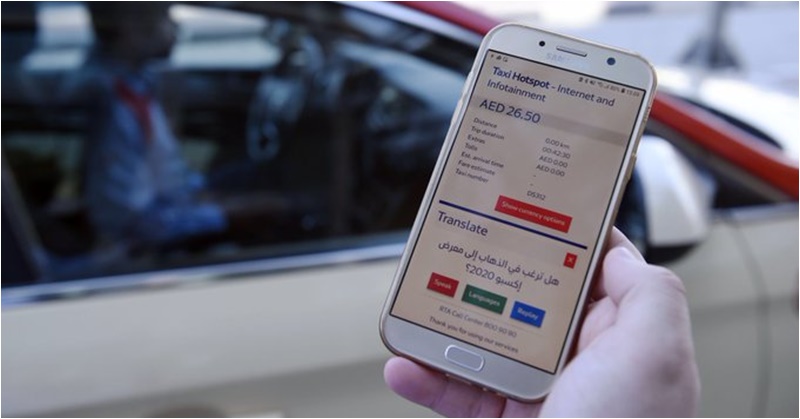 Dubai's 'Tech Taxi' Features Translation Service including Filipino
According to RTA officials, the app  can also provide navigation guides so you wouldn't have to worry whether the driver is taking you the long way around; it also allows passengers to share their location with their friends via Whatsapp or other platforms, rate the driver, have access to information about the driver and pay online in their currency.
At present, the service has already been introduced in 1,500 taxis since its introduction last month.
This is part of the RTA's initiative to digitize the services provided by Dubai taxis. The initiative involved providing free Wifi in Dubai taxis and other digital services to riders which can be accessed using the rider's smartphones via http://www.taxiconnect.ae/.
According to Khaled Al Awadi, Director of Transportation Systems at RTA's Public Transport Agency, the initiative highlights RTA's efforts to rank Dubai as the smartest city worldwide. 
Among the smart features offered by the digital taxi, experience includes communication with the driver, which works using Google technology. The app will also enable passengers that are using the service to track their journey and share the map with family or friends, and rate the performance of the driver using this service and you can even provide feedback on the 'Tech Taxi' service.
While the service is available to 1,500 taxis at present, the RTA's goal is to expand it to 10,000 taxis by the end of the year.
The move by the RTA can also be seen as an effort to further globalize the city of Dubai, especially since more foreigners are expected to visit the country by next year for the Dubai Expo 2020.
Earlier this month, news hinting at the possibility of introducing autonomous taxis in the city starting next year was featured prior to the start of the GITEX Technology Week. The Tech Taxi is also a similar initiative, which aims to digitize the system of transportation in the country along with other government-led initiatives.
With these new innovations, getting around in Dubai would be so much convenient than anywhere else in the world!