BREAKING NEWS: On a Thursday – April 2, 2020 – The UAE announced a decision to extend the suspension of entry of valid residence visa holders currently outside the country. This extension is valid for an additional 2 weeks, subject for renewable.
Also Read: Aviation Authority clarifies temporary flights are for evacuation purpose, suspension of regular flights still ongoing
In a report from official Emirates News Agency, the ban was made as a precautionary measure to prevent the spread of the pandemic. Those who have valid residency residing outside the country to register for the new service "Tawajudi for residents" on the Ministry's website.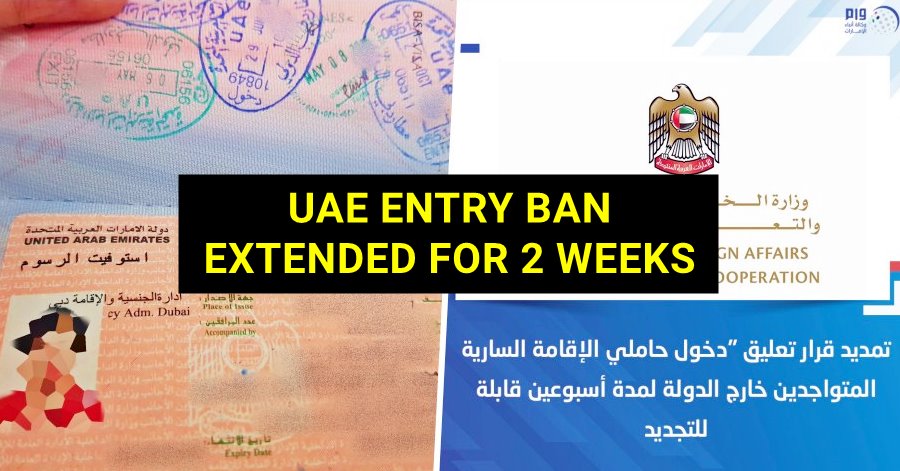 Please see the full statement below:
UAE renews entry suspension for foreign nationals holding valid UAE residence visas for two weeks
The UAE has decided to renew, from today and for a renewable period of two weeks, the suspension of entry of all foreign nationals holding valid UAE residence visa, in a bid to contain the spread the COVID-19 pandemic and to ensure their safety.
The Ministry of Foreign Affairs and International Cooperation has requested those holding valid UAE visas, and now staying abroad, to register in the 'Tawajudi for Residents" Service which has been recently launched through MoFAIC's website to facilitate their safe return to the UAE in emergency situations.
Below is the Twitter announcement from the Ministry of Foreign Affairs and International Cooperation:
UAE renews entry suspension for foreign nationals holding valid UAE residence visas for two weeks.https://t.co/BsWVvLkEn9

— وزارة الخارجية والتعاون الدولي (@MoFAICUAE) April 2, 2020