There are many places to visit in Abu Dhabi, the capital of the UAE. And pretty soon, there will be another great addition to the city's list of amazing destinations… Qasr Al Hosn.
Just recently, the Department of Culture and Tourism – Abu Dhabi announced the grand opening of Al Hosn, WAM News Agency reported. The cultural attraction, which is situated in the heart of downtown Abu Dhabi, will open its doors to the public on December 7, 2018.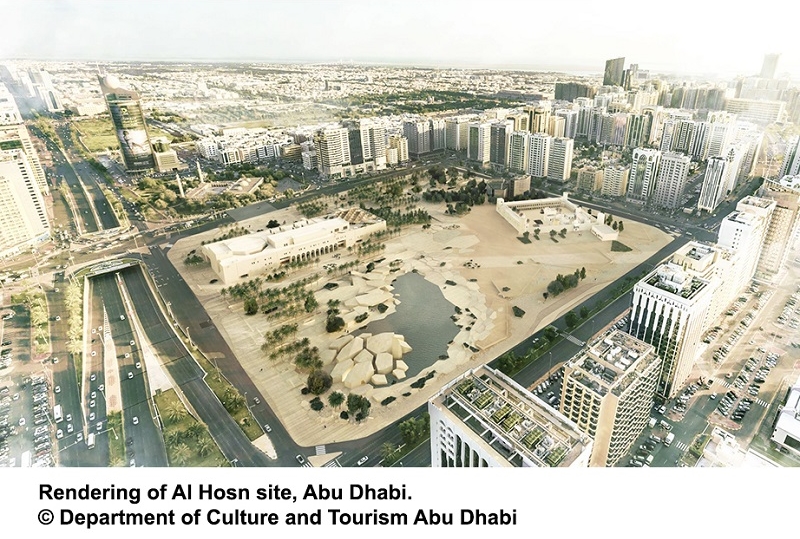 Historic Attraction Opens in Abu Dhabi Next Month
The place itself is not entirely "new," since Qasr Al Hosn is the oldest heritage site in the capital. Still, its cultural significance is definitely worth visiting! The Inner Fort dates back to 1795, while the Outer Palace was constructed in the 1940s. It has been the residence of the ruling family, the seat of government, and now a museum that preserves the city's colourful history!
Located near the fort is the Cultural Foundation, which was established in 1981 by the late Sheikh Zayed bin Sultan Al Nahyan. This will also reopen in December, along with the Qasr Al Hosn Fort, the National Consultative Council building, and the House of Artisans.
What can we expect to see during the grand opening? Here are just a few highlights…
Qasr Al Hosn Fort area:
Activities for children & youth
Archaeology & architectural tours
Re-enactments of daily life & rituals
Programme about history & significance of the Majlis
Cultural Foundation:
Children's Library
Food & beverage areas
Open gallery for visual arts
Learning & workshop facilities
Indoor & outdoor exhibition spaces
900-seat theatre & outdoor amphitheatre
House of Artisans:
Training courses & educational workshops
Traditional crafts display — embroidery, palm braiding, & weaving
Retracing the History of Abu Dhabi
"Qasr Al Hosn retraces the history of the city of Abu Dhabi, our very first building," stated Mohamed Khalifa Al Mubarak, Chairman of DCT Abu Dhabi. "It stands as a constant in our evolving city. It is a testament to the heart and spirit of our people and the repository of our collective memories, and its reopening is a key moment for both the citizens of Abu Dhabi and the wider UAE."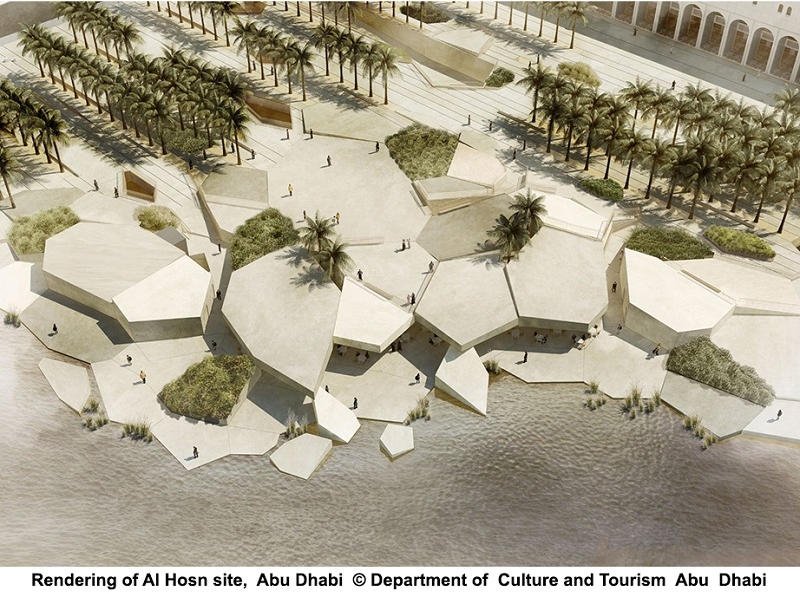 Similarly, Saif Saeed Ghobash, Under-Secretary of DCT Abu Dhabi, commented: "With the historic Qasr Al Hosn Fort and the Modern Heritage Building of the Cultural Foundation sitting side by side, Al Hosn will be a year-round destination open to the wider community, including nationals wishing to know more about their heritage, to art-lovers and intellectuals exchanging ideas and engaging in the active cultural scene."
Without a doubt, the Al Hosn Cultural Attraction will be visited by Emiratis, residents, and tourists alike. Indeed, coming here will be one of the many fantastic things you can do in Abu Dhabi!