It wasn't too long ago when fossil experts discovered a species of hippopotamus that lived in the UAE. The specimen was found in the Al Dhafra region of Abu Dhabi, an area that used to be a thriving, rich habitat for numerous plants and animals in the region.
Once again, UAE's animal experts have discovered another species — only this time, it is still thriving in the country. Nestled in the Hajar Mountains of the Eastern Region is Bubo africanus milesi, which is more commonly known as the Arabian Eagle Owl.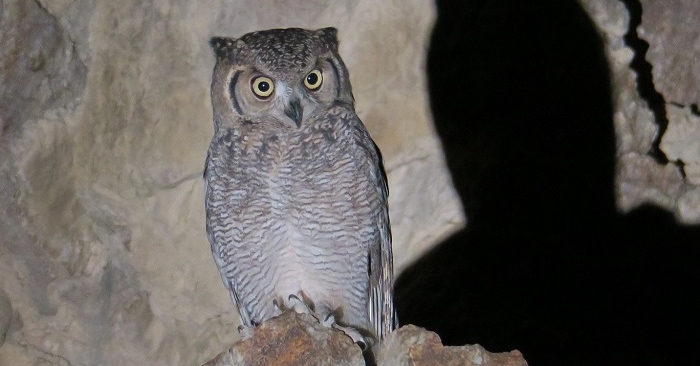 Emirates Wildlife Society Discovers Owl Species in the UAE
The discovery was made by the Emirates Wildlife Society, in coordination with WWF (EWS-WWF). The owl was spotted during a survey done by Anthony Stoquert, a scientist from the Terrestrial Conservation Programme of EWS-WWF, and Sami Majeed, a ranger at Wadi Wurayah National Park under Fujairah Municipality.
Here are some trivia about the Arabian Eagle Owl:
Often resides in rocky hillsides and open woodlands
Lives in Dhofar, Oman, but is also present in the Hajar Mountains
Can also be found in Yemen and in the Asir Mountains of Saudi Arabia
Sub-species of the Spotted Eagle Owl (Bubo africanus), which is native to Kenya, Uganda, and South Africa
Wide Variety of Species in Deserts and Mountain Areas
"This recent finding has been quite exciting for the EWS team, as it is undoubtedly just one of many undiscovered species that call the UAE home," stated Jacky Judas, EWS-WWF's Manager and Scientific Advisor for Terrestrial Biodiversity. "In spite of a hot and arid climate, a wide variety of resilient and fascinating species thrive in our deserts and mountain areas, not only species resident in the Arabian Peninsula, but also wintering or migrant species on their way between Asia and Africa."
"Unfortunately, the rapid pace of development has become a major threat to many of these creatures," he warned. "Thus, it is crucial now more than ever that we ramp up collective efforts to protect and safeguard key habitats and endangered species, all of which constitute the UAE's rich natural heritage."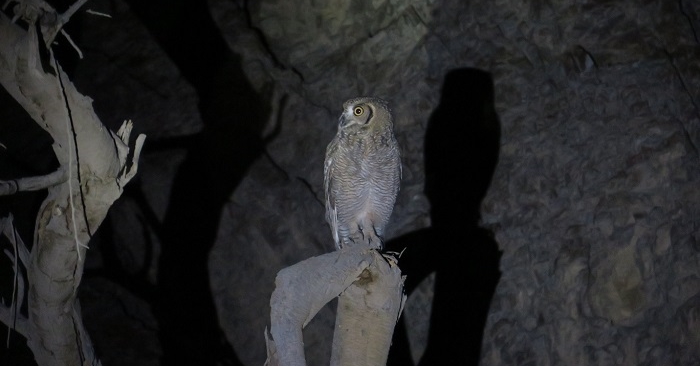 Earlier Discoveries and Animal Studies in the UAE
Two years ago, the discovery of an Omani Owl at Wadi Wurayah National Park prompted the EWS-WWF to conduct further study in the Hajar Mountains as well as in Oman. The Mohammed bin Zayed Species Conservation Fund is funding the project, which is part of a larger study by the EWS-WWF.
Generally, the study aims to:
Collect information about animal species living in the mountains
Contribute to the creation of a network of protected areas
Focus on biodiversity "hotspots"or areas containing rare, threatened, or endemic species
Notably, the discovery of the Arabian Eagle Owl indicates that there is more wildlife to discover in the UAE. Meanwhile, if you are interested to see many animals in their natural habitat, try visiting Al Ain Safari, which is the biggest man-made safari in the world.