More people are involved in online share trading than ever before. The advent of mobile devices with apps for trading has made it possible for anyone to deal – even the uninitiated, who know nothing about share trading at all. Professional share traders and stockbrokers have always been around to help people that wanted to invest in shares but now even many of them deal with their clients online.
With virtual accounts available, it's possible to try online share trading without using any of your own money. These accounts give you a chance to gain some knowledge and have some fun at the same time.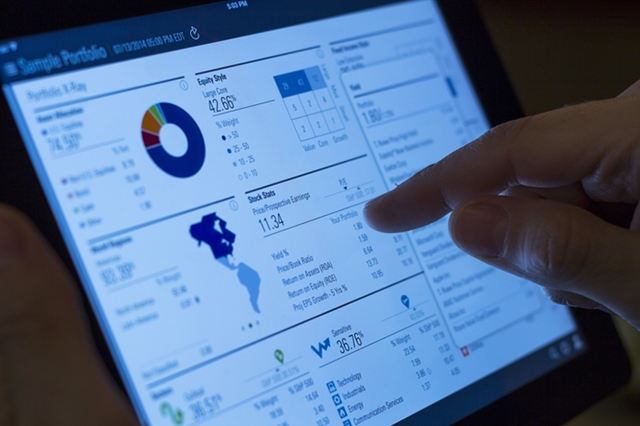 The Basics Of Share Trading      
When you purchase a share, you are buying a small part of a company. Some people will hold onto shares for many years, hoping there will be continual growth in their value. Others will buy and sell them again much quicker, and it is not unusual for shares to be bought and sold on the same day.
If the shares are kept, the holder should expect to be paid a dividend, usually twice a year. This amount is a small part of the company's profits.
Online share trading for the layperson can be quite complex to start with, as there is much to learn. It is unlike any other thing you will do online. Prices are in real time and subject to variations, so you need to be able to act quickly when the price is right. If you decide to invest some of your money in stocks and shares, you should choose an app that will give you the support you may need as a newcomer to online share trading.
How To Learn More About Online Share Trading      
Some people will start trading without much knowledge and hope they are successful. If you want to learn more about online share trading, there is lots of information available on various websites. Would you like to know what an acquisition is, understand more about CFD Trading, or find out what EBITDA stands for, and what it means?
Although most sites and apps try to speak in a language everyone will understand, there will always be words and phrases that are alien to you. Knowing what a FOMC is or learning more about spread betting and stock analysis could make the difference between you making a profit or loss when you decide to try online share trading.

Trading As A Professional   
Most professionals in the trading markets will be working for a finance company of some sort. They will have experience and tools to assist them, as well as using well-tried strategies they know work. An individual trading will not have their knowledge but it's not unknown for someone to be so successful at online share trading that they have been able to make their living from the profits they make.
There is only one way to find out if you could be in this enviable position and that is to start online share trading.