After a successful run last year, the world's biggest book sale is coming back to the UAE. That's right! Once again, the Big Bad Wolf Book Sale will be held in Dubai. Yay!
ALSO READ: New Guide Book for UAE Foreign Workers
In just a few days, book lovers can get their hands on popular titles at affordable prices. This year's event, which will open at Dubai Studio City from October 10 to 20, is held under the patronage of His Excellency Sheikh Nahyan bin Mubarak, UAE's Minister of Tolerance.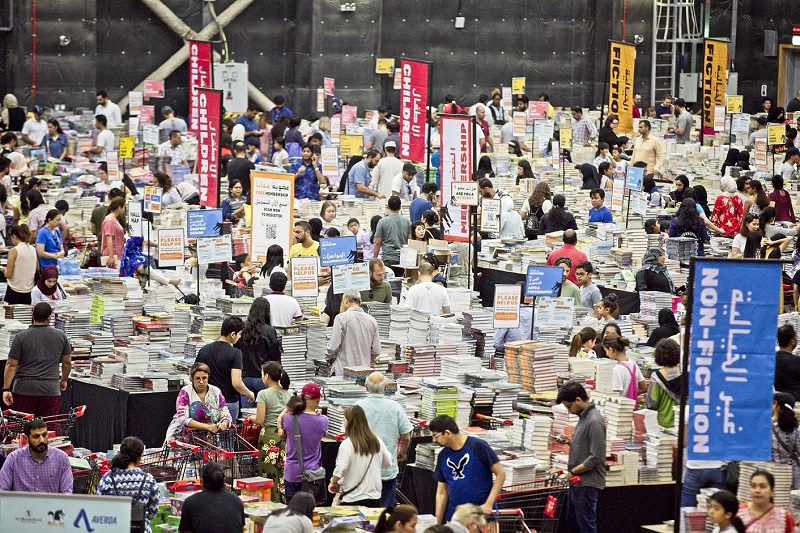 World's Biggest Book Sale Returns to Dubai
Last year, more than 150,000 book lovers came to the first Big Bad Wolf Book Sale held in Dubai. The event featured numerous titles across all genres, including best-selling fiction, non-fiction, young adult, and children's books.
Big Bad Wolf Books is the brainchild of Jacqueline Ng and Andrew Yap, founders of BookXcess. Founded in Kuala Lumpur, Malaysia, the book sale aims to provide "the widest selection of books possible at the lowest possible prices."
Since 2009, the Big Bad Wolf Book Sale has been held in several countries, including Indonesia, Korea, Myanmar, Pakistan, Sri Lanka, Taiwan, Thailand, and the Philippines. And pretty soon… the event will be back in Dubai for its second run!
The second edition of Big Bad Wolf Book Sale Dubai will be held for 11 consecutive days, from October 10-20, 2019. It will feature three million brand-new, English-language books of different genres — all for sale with 50% to 80% discounts off regular retail prices. Wow!
What's more, true-blue bookworms can go online to win exclusive preview passes to a special VIP Day to be held on October 9, a day before the sale opens to the public! Cool!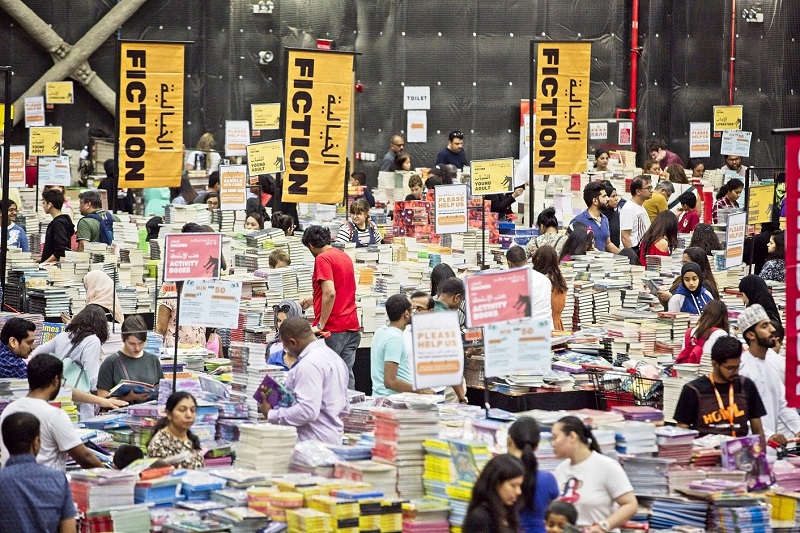 "We have several competitions running on our social media pages where fans can get involved to win VIP passes to our special preview day," said Mohammad Al Aidaroos, Managing Partner of Ink Readable Books and organiser of Big Bad Wolf Book Sale Dubai 2019.
"The VIP Day gives guests first choice on all books before crowds descend over the first weekend," he shared.
Notably, the event is supported by the Mohammed Bin Rashid Al Maktoum Knowledge Foundation (MBRF), in cooperation with the National Media Council, Dubai Production City, Dubai Studio City, Dubai Cares, Dubai Ambulance, Qindeel, Emirates Leisure Retail, Mai Dubai, and Studio One Hotel.
Schedule & Location
What: Big Bad Wolf Book Sale
When: October 10-20, 2019
Time: Open 24 hours
Entrance: FREE Admission
Where: Sound Stage Venue, Dubai Studio City
Google Map:
For more information about Big Bad Wolf Book Sale Dubai, and for a chance to win special giveaways — books lovers can follow these social media pages:
Facebook: Big Bad Wolf Books – UAE
Instagram: @bigbadwolfbooks_uae
ALSO READ: New Record for 'World's Largest Notebook Mosaic Logo' Set in UAE
If you are an avid reader, don't miss this the Big Bad Wolf Book Sale to be held at Dubai Studio City! And speaking of books, the Sharjah International Book Fair will be held next month, and Filipina actress and celebrity chef Judy Ann Santos is set to join it. Awesome!