While footage of the world's largest aerial projection screen is still fresh in our minds, yet another world record has been set in the UAE. Abu Dhabi University (ADU), together with Knowledge Group (KG), recently created the largest notebook mosaic logo in the world.
The amazing feat — made in commemoration of the Year of Zayed — is now part of the Guinness World Records. In addition, the new world record also coincides with the National Month of Reading, which is celebrated every March in the UAE.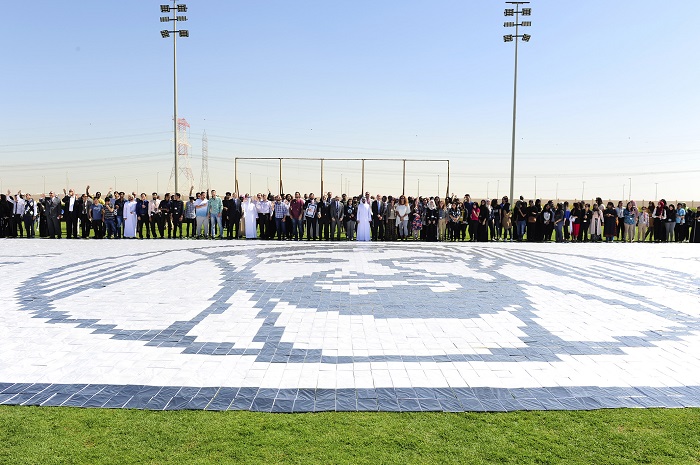 Largest Notebook Mosaic Logo Made in the UAE
The award was given during a special ceremony held at ADU main campus in the capital. It was attended by the Chairman of ADU's Executive Board, Ali Saeed bin Harmal Al Dhaheri, a representative from the Guinness World Records, and the ADU community.
Interestingly, the new world record is…
Abu Dhabi University's first-ever Guinness World Record
Composed of 25,000 notebooks spread over 702.82 square metres
Created in the image of the late Sheikh Zayed bin Sultan Al Nahyan, Founding Father of the UAE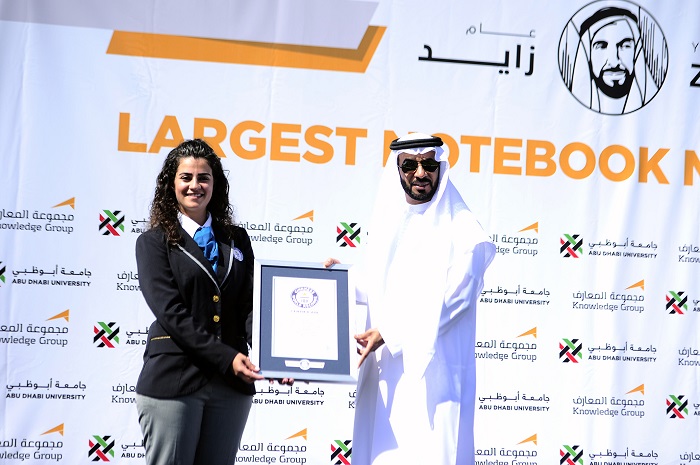 Tribute to an Exemplary Leader
"Abu Dhabi University is proud to have set the Guinness World Record for the world's largest notebook mosaic logo," Al Dhaheri declared. "This is indeed a special milestone for the university as we celebrate Year of Zayed and the legacy and values of the Founding Father of the UAE, the late Sheikh Zayed bin Sultan Al Nahyan."
"We are delighted through our Year of Zayed initiatives to pay homage to our exemplary leader, and to introduce our future generations to his relentless efforts and landmark achievements that laid the foundation for the UAE's success story," he stated.
"We dedicate this record to the memory of Sheikh Zayed as our small tribute to his immense contributions as a statesman, humanitarian, and true visionary of his time," he added. Notably, all of the 25,000 notebooks in the logo shall be donated to people in need.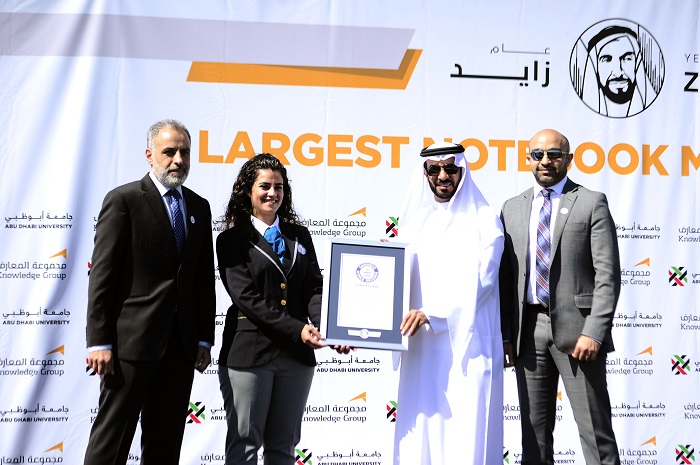 Through this simple gesture, ADU commemorated the Year of Zayed — while setting a new record at the same time! This is not the first time that a world record was made in the country, however. Here is a list of the Guinness World Records made in the UAE last year.