Having set the world's largest flower arrangement as well as the world's largest environment sustainability lesson, it was only a matter of time before the UAE breaks another record. Just recently, the world's largest aerial projection screen was featured in the Dubai night sky.
The new Guinness World Record was made by one of the country's leading development companies, Wasl Asset Management Group. As part of the Year of Zayed 2018 celebrations, it commemorates the late Sheikh Zayed bin Sultan Al Nahyan, the founding father of the UAE.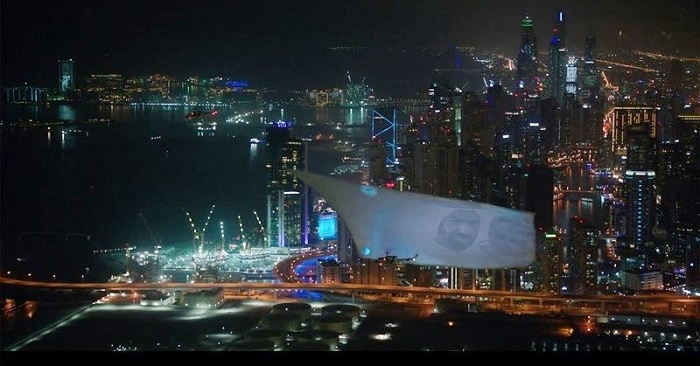 World's Largest Aerial Projection Featured in Dubai
"We are delighted to have celebrated the Year of Zayed 2018 in a memorable and ambitious way that captures the late Founding Father's pioneering spirit and strengthens Dubai's reputation as a leader in achieving world firsts," stated Hesham Al Qassim, CEO of Wasl Asset Management Group's CEO.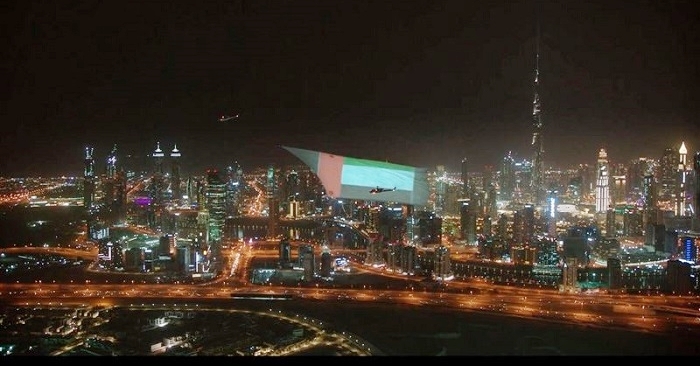 In case you missed it, here are the highlights of the record-breaking event:
The aerial screen measured 300-feet, breaking the previous world record, a 250-foot screen in New York City.
A video was presented on the aerial screen through live projection mapping and augmented reality tracking.
Two helicopters projected the screen over the city, starting from Skydive Dubai — hovering above Dubai Coast, Zabeel Park, wasl1 (latest project of Wasl), Dubai Creek — then back again to Skydive Dubai. The flight lasted for about 90 minutes.
The screen displayed a short film about the "Year of Zayed 2018," showcasing the legacy and values imparted by the UAE's founding father, the late Sheikh Zayed.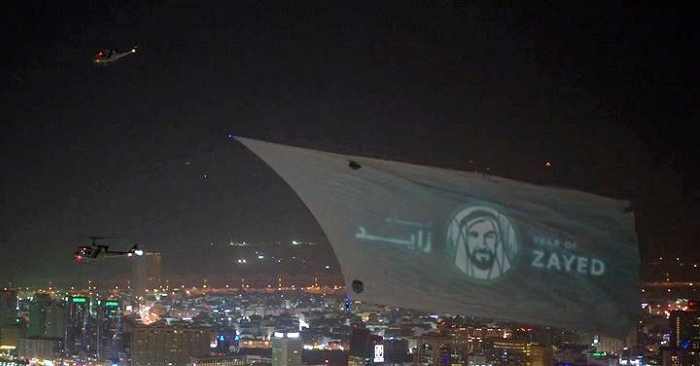 Celebrating a Nation's Pride
"Dubai has set the stage for numerous record-breaking successes over the years and we are delighted to be part of the celebrations of another new Guinness World Records title by Wasl Asset Management Group," declared Talal Omar, Country Manager of Guinness World Records MENA.
"It's always great to see how the UAE celebrates its nation's pride through continuous record-breaking events, and this initiative definitely stands out," he commented.
Here is a behind-the-scenes video about preparations for the world record, shared by @waslgroup on Instagram:
Without a doubt, this latest world record delighted lots of people who looked up to see the amazing presentation in the Dubai night sky. We can't wait to see what comes next! In the meantime, check out these Guinness World Records made in the UAE last year.