For today's OFW interview, we are proud to present Dr. Niño Miranda Decenorio, Vice-President of Bath Spa University (BSU) UAE, an international campus of the British Public University in UK. Prior to this, he has held academic and administrative positions in various institutions. He has been living in the UAE for more than a decade now.
Despite his position and achievements, Dr. Decenorio (or simply "Niño" to family and friends) finds fulfillment in serving others. He helps provide scholarships to fellow Pinoys and others nationalities. In his spare time, he engages in community service through events organized by the Philippine Consulate and other Filipino organisations.
From time to time, he misses his family back home, especially his mother. He looks forward to working for a few more years — saving and investing — before returning to the Philippines. Until then, through hard work, faith, and with a humble heart, he continues to practice his vocation in the UAE. Learn more about him in this inspiring OFW story!
OFW Feature: Dr. Niño Miranda Decenorio, Vice-President of a University in the UAE
Name: Dr. Niño Miranda Decenorio
Age: 40 years old
Current Profession: Vice-President of Bath Spa University (BSU) UAE
College Degree: Doctor of Philosophy in Development Administration
Years in Dubai: More than 10 years
1. Tell us about yourself.
Hi! I am Dr. Niño Miranda Decenorio, though my colleagues and friends simply call me, "Niño." I am a very optimistic and dynamic person at 40! Presently, I am the Vice-President of Bath Spa University (BSU) UAE, an international campus of a 165-year old British Public University in the United Kingdom. I hold a Doctorate degree in Development Administration. I've been living in Dubai for more than a decade.
2. Why did you come to Dubai?
Dubai is a place that has amazing glamour. It attracts a lot of Filipinos back in our country, and I am one of them! The city offers wonders in terms of job opportunities.
3. What were your previous jobs?
Before joining Bath Spa University UAE in December 2016, I was with the Institute of Management and Technology in Dubai Academic City as the Quality Assurance Manager and a Faculty of the Graduate School. I was also connected with the City University College of Ajman as the International Student In-Charge and Head of the Career Enhancement Center from 2012 to 2016. Furthermore, from 2013 to 2015, I worked as an Adjunct Professor at the University of Modern Sciences in Dubai.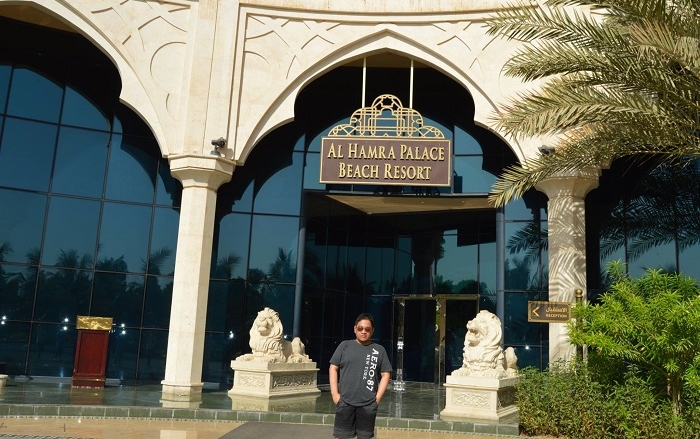 4. How do you find your current job? Are you happy/satisfied with it?
It came as a surprise when I received a phone call from the University's Chief Executive Officer, inviting me to a meeting for the post of Vice-President. Yeah, I am very happy because I became an instrument to offer various scholarships to our "kababayan" and other nationalities. When you see the smiles and joys of every parent – you rejoice inside-out because this is something that money cannot buy, and the sense of fulfillment is beyond compare.
5. Are you able to save in Dubai? Why/How?
Yes, financial management is a key factor. You need to have your goals set forth clearly and work for them gradually but surely. I believe that whatever you will become in the future, that is the product of your decision today, and this includes money matters.
6. Is it difficult to live in Dubai? What are/were your struggles? What's life like outside work?
Not really. Maybe, sometimes, I feel nostalgic. I miss my family, especially my Mom.
After work, most of the time, I engage myself attending functions or events organized by the Philippine Consulate General or activities arranged by the Filipino organisations in Dubai and the Northern Emirates. This way, I am able to do community service, which is an effective medium to express my passion to help.
7. What do you like about Dubai?
It has the wonders of the world. I think it is magical. I have been to America, Europe, and other places in Asia. But, from my vantage point… Dubai tops everything!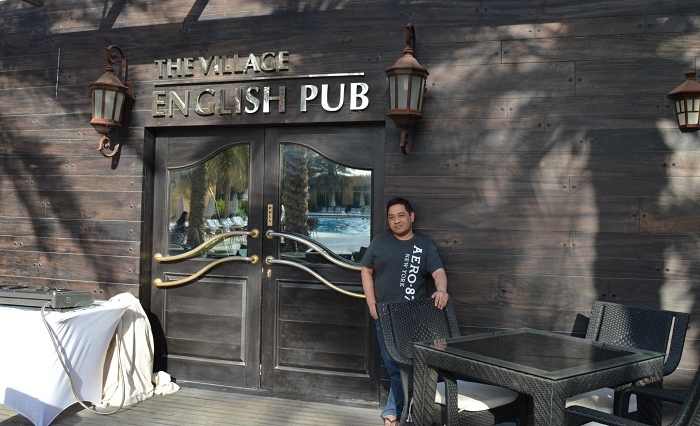 8. What do you NOT Like about Dubai?
Ohhhmm, expats do not have a chance to become citizens, hahaha! But this is not a major dislike, actually.
9. What are your plans in your career/family/future?
I have to work maybe in the next five years, save more and invest more, then decide to return to the Philippines.
I think I can be of service to our country, effectively and efficiently, if I am able to share my knowledge, skills, and competence that I acquired abroad. There is no greater glory in serving your fellowmen, especially the younger generation who are expected to be the future of our nation.
10. You have any tips for Kabayans when working/finding work/living in Dubai?
While you are here; save and invest. You also have to upgrade your academic qualifications. If you have the opportunity to obtain a Bachelor/Master/Ph.D. degree, then do that – education is the most important investment that cannot be stolen. The benefits are for a lifetime!
Lastly, when you are in the lowest part of your emotion, like others – I mean all of us OFWs are susceptible; you need to draw your strength from the very reason why you are here. Go back to the time when (and why) you decided to leave our country. I am sure that will give you the potent force to hurdle whatever challenges you are faced with. God bless!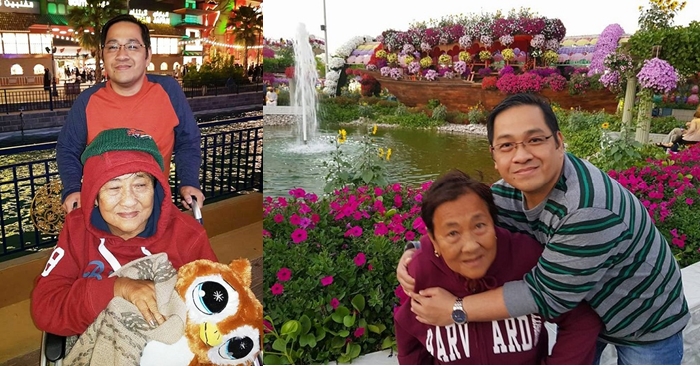 —————-
*Photos provided by Dr. Niño Miranda Decenorio
Are you an expat in Dubai? Do you want to be featured in the website? Send us an email telling us you want to be featured at admin@dubaiOFW.com and we will send you the set of questions! Let's help other Pinoys who want to come to Dubai understand what life in the UAE is like through your story.