For today's OFW feature, we interviewed Dr. Rommel Pelayo, the Vice Principal of Al Itqan American School in Sharjah. His career status and academic background (he graduated cumlaude and holds a Doctorate in Education) speak for themselves, and are truly impressive… considering that he is only 43 years old!
Despite all of his achievements, Dr. Pelayo, or "Mel" to his friends, chooses to live simply. Like most OFWs, he sends financial support to his family in the Philippines, while saving money and making wise investments for the future. He enjoys having "talk time" with friends, as he considers listening to people an opportunity to expand his horizons.
Indeed, Dr. Pelayo's empathetic and "nurturing" instinct is evident, both inside and outside work. When he's not helping to lead and manage the school, he volunteers to train other teachers — empowering them to become greater educators. In the following interview, he also shared insights on finding work in Dubai… along with some "nuggets of wisdom" for life in general.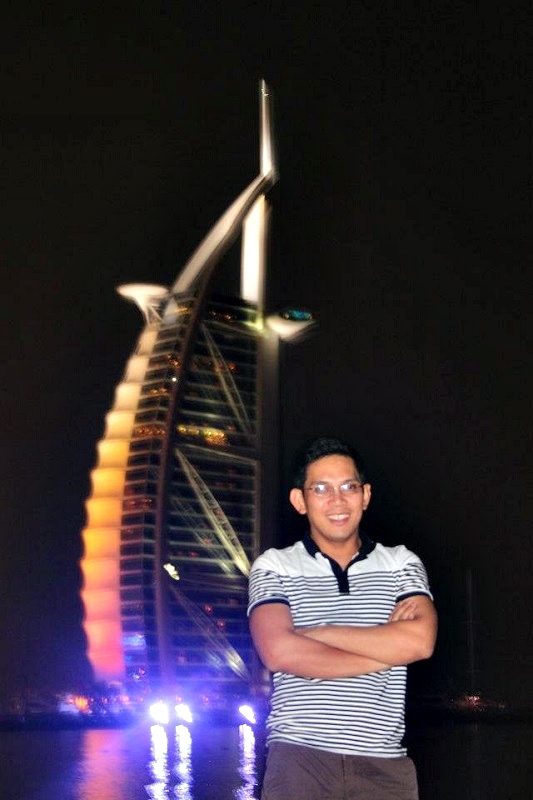 OFW Feature: Vice Principal for International School in Sharjah
Name: Dr. Rommel Pelayo
Nickname: Mel
Age: 43 years old
Current Profession: Vice Principal, Al Itqan American School in Sharjah
College Degrees: Bachelor of Science in Biology (cumlaude), Masters Degree in Science, Doctor of Education
Years in Dubai: About 7 years
1. Tell us about yourself.
Hi! I'm Mel, 43 years old and currently the Vice Principal of Al Itqan American School in Sharjah. I graduated with a degree in BS Biology (cumlaude) at Philippine Normal University, and completed a Masters Degree in Science and Doctor of Education at the National Teachers College in Manila. I've been living in Dubai for almost 7 years now.
2. Why did you come to Dubai?
When I visited Dubai in 2012, I decided to stay and find my luck. After a month's vacation, I decided to go back and resigned from my previous school in the Philippines, where I worked as VP for Academics and Student Affairs; then went back again after three months to look for a job.
3. What were your previous jobs?
I was a Vice Principal for Academics and Student Affairs in Aquinas School San Juan. I also worked as a professor of Advanced Studies in the National Teachers College, teaching Masters and EdD Students.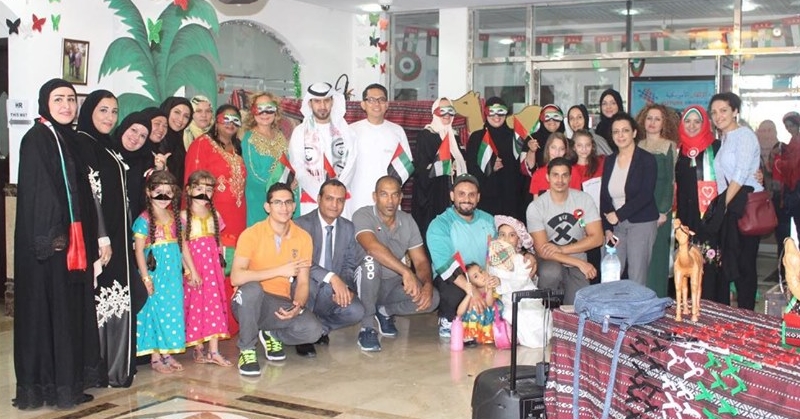 4. How do you find your job in Dubai? Are you happy/satisfied with it?
I am blessed with the opportunity to work with a diverse culture. I am challenged with the magnitude of work and at the same time happy as I represent Filipinos, working in a top leadership position. I treasure the support I have from my colleagues, particularly the owner, Mr. Ali Al Shamsi, who gave me the trust to be one of those people who will lead in managing his business. Their support makes me proud and contented!
5. Are you able to save in Dubai? Why/How?
Yes! A portion of my money goes to my bank, where I save for the future, while some goes to property investment. Like other OFWs, I also send money to help my parents in the Philippines. I don't live luxuriously in Dubai and spend only a portion for my needs, and at the same time, enough to enjoy life while staying here.
6. Is it difficult to live in Dubai? What are/were your struggles? What's life like outside work?
Generally, it's not difficult to live in Dubai, and I find it more convenient than staying in other Emirates. I spend my time with my friends after work. Most of my time is spent planning and crafting projects that are relevant for school, and the rest is spent de-stressing with friends at home. The pressures of work make living in Dubai difficult at times. The UAE government has placed such very high standards of education and has forced senior leaders of the school to transform the school in different ways that meet the National Agenda. Most of the time, I plan for training and monitoring our KPIs, while continuously developing new steps for organizational growth.
Outside work, I usually stay with friends in the same flat where I live. Our continuous "talk time" allows me to hear and listen to the struggles of other people. I've found that simple conversations can expand your horizon, teaching about how other people live their lives.
Being a team member of the AdvancED accreditation, I also get the chance to do volunteer work as a trainer. I have spent considerable time giving training to teachers through Global Conferences sponsored by the AdvancED for two consecutive years. I have also given training sessions to some teachers in Cairo, Egypt in 2017.
7. What do you like about Dubai?
Dubai provides great career opportunities for skillful people. You get to challenge yourself with the high standards of expectations at work, as well as develop new skill sets along the way.
8. What do you NOT Like about Dubai?
The salary structure in Dubai for Asian and Western people are different, even if you both have the same set of skills.
9. What are your plans in your career/family/future?
I intend to further embrace the world of higher education in the UAE . I would like to extend my skills in research by establishing a partnership with Universities and Colleges, and hopefully become successful in the same field where I was exposed to when I was in the Philippines.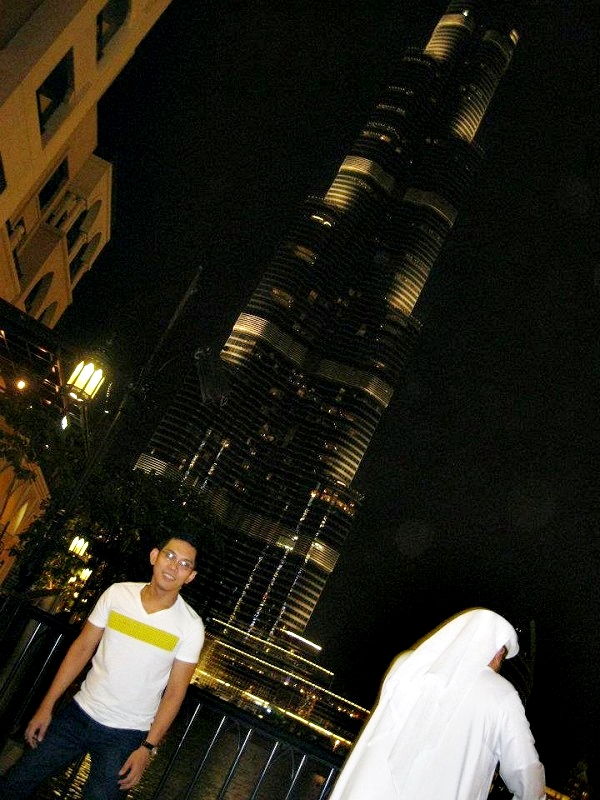 10. You have any tips for Kabayans when working/finding work/living in Dubai?
When finding work in Dubai, consider work opportunities based on the skills that you have. Harness your potential along the way and provide high standard service whenever possible through collaboration with other people, and of course, continuous personal training. Invest in your personal development and don't just rely on the company for training. This way, your earned set of skills will find its way to better financial gain.
Always have a positive outlook on life. Life, in general, will not always be positive, but finding positivity from a negative experience will surely help you improve your outlook in life!
Dubai will "enculturate" you with different experiences. Push yourself to learn from it and live with it. This includes getting to know rules and regulations that are different from those in your home country, and following these rules with a high level of respect for the local culture.
Create a personal vision and goals, and steer your life towards achieving them. Post them in your room! You will experience resistance and difficulties along the way, but whenever you see them all the time, you are creating steps. No matter how small these may be, the universe will help you achieve your goals sooner or later.
Do not compare your self with other people. Challenge your own progress and do not in any way try to meet the expectations of other people. It's not bad to look at how other people are progressing, but use their experience to motivate you to reach better goals.
Finally, live life simply… within your means.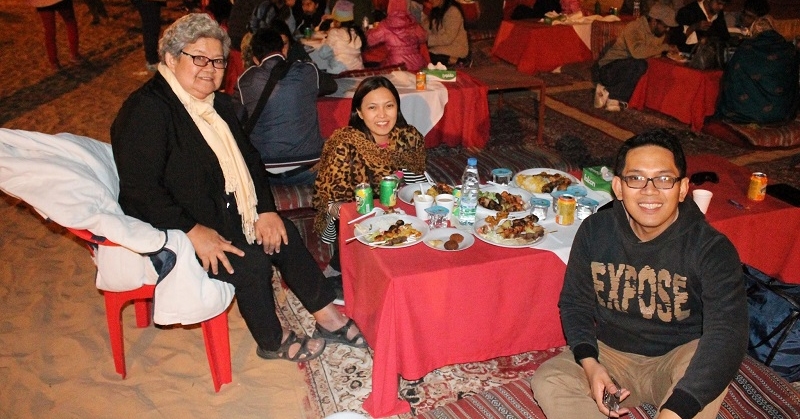 Are there any insights and causes you support that you'd like to share to our readers?
I am currently a team member of AdvancED, which accredits international schools. AdvancED is a non-profit, non-partisan organisation that conducts rigorous, on-site reviews of a variety of educational institutions and systems to ensure that all learners realize their full potential. The organisation is based in United States.
—————-
*Photos provided by Dr. Rommel Pelayo
Are you an expat in Dubai? Do you want to be featured in the website? Send us an email telling us you want to be featured at admin@dubaiOFW.com and we will send you the set of questions! Let's help other Pinoys who want to come to Dubai understand what life in the UAE is like through your story.