Filipinos love great performances. It's part of why we have become a happy people and in a way, a resilient nation. For many years, families have bonded over watching talent shows whether over TV across the dining table or out in concert venues.
And when it comes to talent, there's no question that many Filipinos are overflowing with them; some have already been recognized all over the world such as Lea Salonga, Arnel Pineda, Charice, and Rachelle Ann Go, just to name a few. This year though, Filipino talents will be coming to Dubai for a night of fun and excellent music.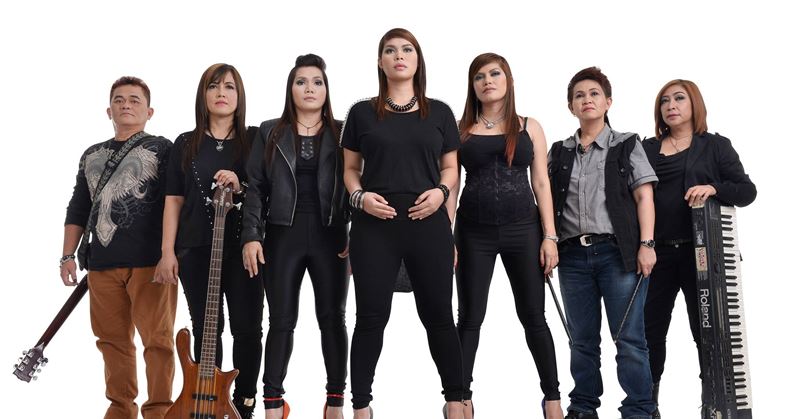 Catch Aegis, Tekla in Dubai Concert this Year
The much-awaited concert titled "Aegis & Tekla, Live in Dubai" will be bannered by the 90's iconic Filipino rock band Aegis along with veteran comedian Tekla at the Dubai World Trade Centre this coming October 17, 2019.
The concert, which is organized by Evolution Events, will be a one-night only concert and variety show centred on the theme 'Kantahan, Yugyugan at Tawanan' that promises an evening of nostalgic hits, pure fun and wholesome entertainment.
The band is composed of the Sunot sisters: Juliet, Mercy, and Kris, who have become famous for their high and husky vocal range, backed by Rey Abenoja, the only male member on vocals and lead guitar. The ensemble is  completed by Stella Pabico on keyboards, Rowena Adriano on bass guitar and Vilma Goloviogo on drums.
Their maiden album 'Halik', which has gained quadruple platinum record status since its launch in 1998, has made the band a stalwart in Filipino music, loved by Filipinos all over the world. Aegis' first album launched the band to stardom and a household name in the local OPM scene through  timeless hits including 'Sinta', 'Luha', 'Halik', 'Basang-basa sa Ulan',  among others.
The group's massive success in the local scene has propelled them to international recognition, and has helped them launch more albums and powered them through over 26 years of celebrating and bringing the unique rhythms of Pinoy music around the globe.
Official media partners of the event are The Filipino Times, The Filipino Channel, and TAG 91.1.
This will be an excellent way to bond with your friends and family while in Dubai. It's going to be a night of fun, memories, and world-class entertainment so be sure to get your tickets as soon as they become available! For more details on the event, you may check out Aegis' Facebook Page.
When and where will the concert be?
Date:  October 17, 2019
Time: 8:30 pm (Gates open at 6:00 pm)
Venue: Dubai World Trade Centre
Where can I get tickets?
Tickets will soon go on sale at www.tickethunter.com
ALSO READ: Get Up to 90% Off on Premium Brands at 5-day Dubai Super Sale