It's a great day to go shopping, because the Concept Big Brands Carnival is back! And just like last year, the event features lots of premium brands at insanely low prices! Yay!
ALSO READ: Pinay Housemaid Wins BMW Car in UAE Raffle
Organised by the Concept Brands Group, the Concept Big Brands Carnival gathers the biggest names in clothing, footwear, perfumes, cosmetics, and others into one huge mega sale. So get ready for five days of great deals at the Dubai World Trade Centre!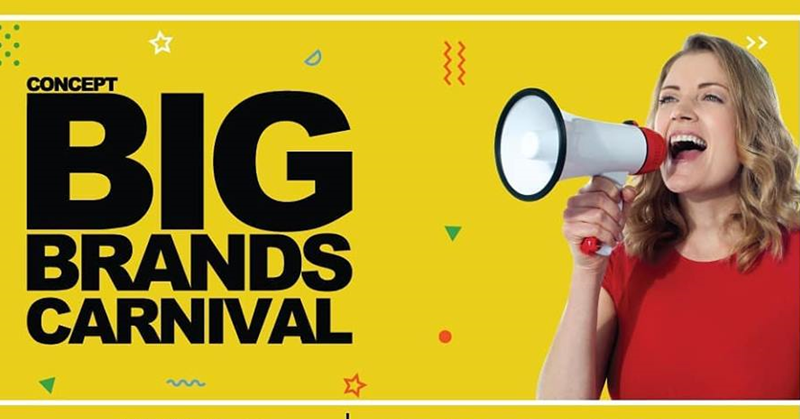 Amazing Deals in Concept Big Brands Carnival at DWTC
From July 31 to August 4, shoppers are invited to Hall 8 at the Dubai World Trade Centre, where they can get awesome deals — up to 90 percent discounts — on premium brands. The event starts from 10 am until 10 pm… giving us plenty of time to do some serious shopping!
More than 300 brands are participating in the five-day mega sale, including:
Adidas
Calvin Klein
Diesel
Fitflop
Kenneth Cole
Lacoste
Nina Ricci
Paris Hilton
Polo Ralph Lauren
Reebok
Skechers
Tommy Hilfiger
… and many more!!!
As of this writing, in fact, the shopping event has already begun:
For more information and the latest updates about this event, you can follow the
Concept Big Brands Carnival Facebook page
.
WHAT: Concept Big Brands Carnival
WHERE: Hall 8, Dubai World Trade Centre
WHEN: July 31 – August 4, 2019 / 10 am – 10 pm
If you are planning to update your wardrobe or stock up on pasalubong (gifts) for your loved ones… then you shouldn't miss this 5-day super sale! Meanwhile, here's a list of sales and shopping events that you can look forward to for the rest of the year. Happy bargain-hunting!
ALSO READ: Filipino Wins 1 Million AED Jackpot in Al Ansari Exchange Raffle Promo