Black Friday has blossomed into one of the year's most active shopping days around the world affecting savvy shoppers in the UAE too. Picodi, an international smart-shopping platform, has recently shared a detailed report about the consumers behaviour on this particular day around the world.
Which country took the top spot?
Interestingly, the biggest increase in daily transaction was noted in South Africa, where Picodi experienced astonishing 16 266% increase. Greece with 7 293% and Pakistan with 4 400% increase took second and third place. Even though the company noted 227% spike in transactions when it comes to the Philippines, it was still below the average increase of over 600%.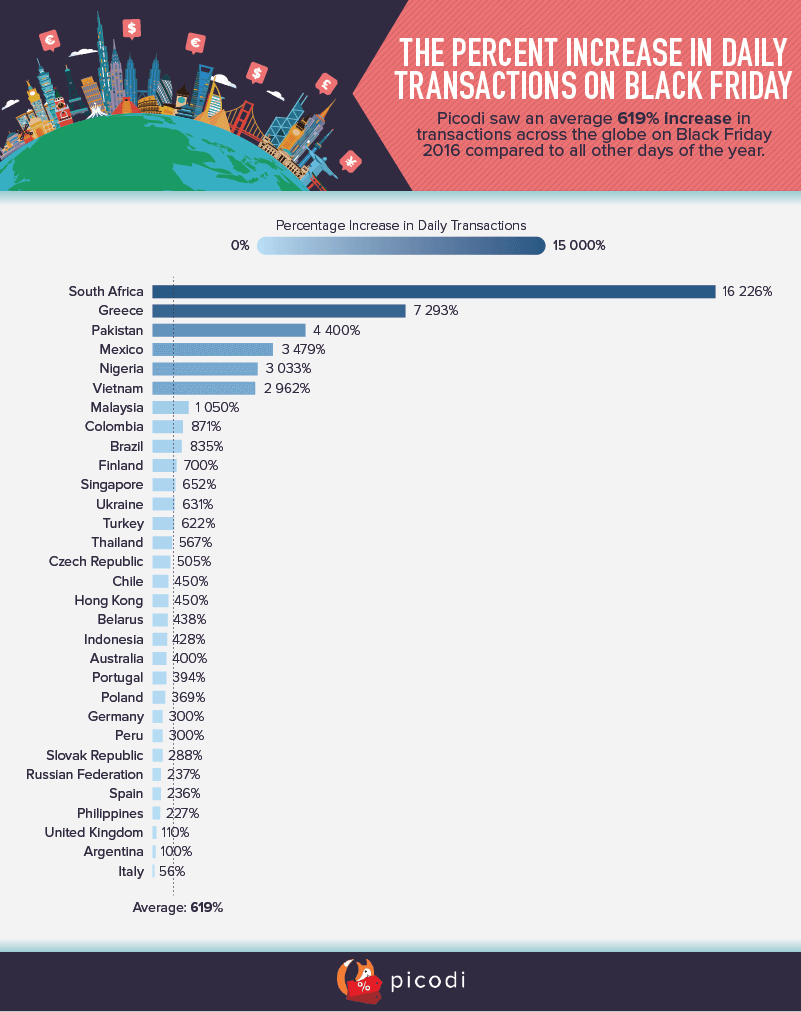 How much do we save exactly?
According to Picodi's data, Black Friday visits to the site were particularly well rewarded. In fact, savings on the day totalled over $35,000,000 with the average user saving $73 individually. This seems particularly sweet when compared to the average amount each user spent: $95. It also indicates, that the average savings amounted to more than 77% of what the average user paid on Black Friday.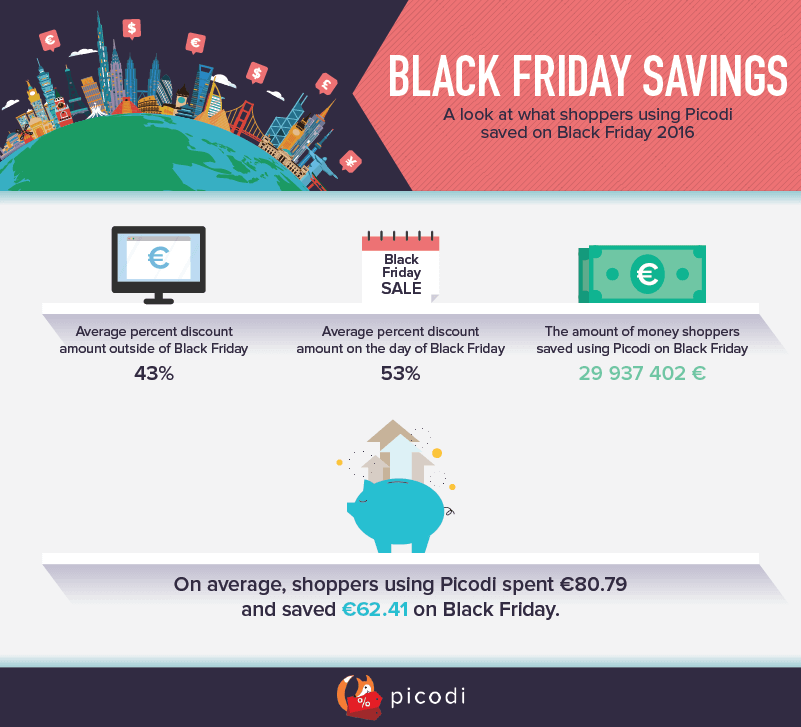 What do people buy on Black Friday?
Picodi claims that a large part of the international community appreciates a steal on clothes – ranked #1. Surprisingly, electronics ranked #2 – behind fashion. Company suggest in the report, that this particular pattern reflects lacks of brick-and-mortar representation of some big clothing brands internationally. Another surprise – books took the third place with other unexpected categories for Black Friday activity including… food delivery services on 8th place.
When it comes to brands Asian e-commerce giant Lazada was definitely the most popular brand of all, ranking first in 5 countries: Vietnam, Thailand, Malaysia, Indonesia, and – unsurprisingly – the Philippines.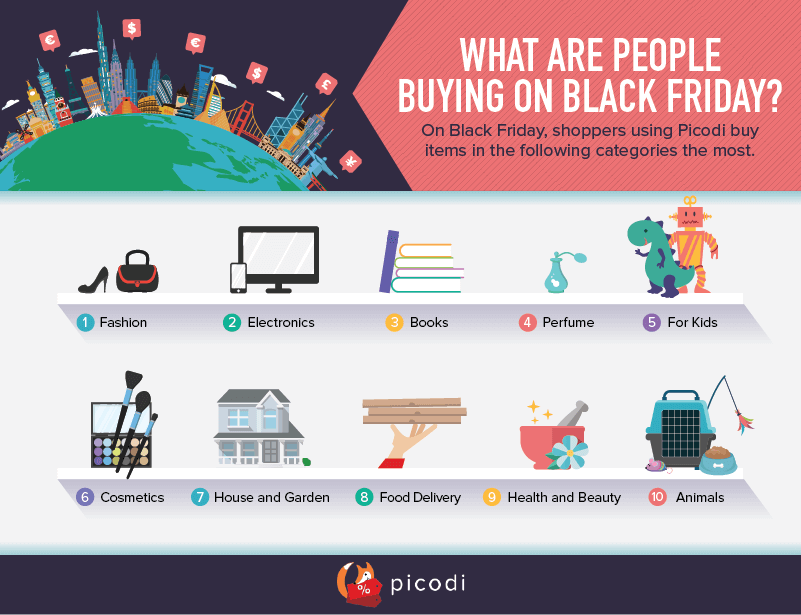 Black Friday in United Arab Emirates
While Picodi's research demonstrates the scope of Black Friday activity internationally, the company was not yet present in the UAE when the data was being gathered. Now, having been present in the Emirates for half a year, experts from Picodi predict that Black Friday (sometimes being locally called White) will be a major hit. So when Black Friday 2017 arrives, get ready to get clicking and know you'll share that special bond with other thrifty spenders around the world.
For the full report with the analysis please visit Picodi's Black Friday 2017 dedicated page.