The days of mainstream derision towards eSports, the technical term for competitive electronic gaming, are officially over. Between suggestions that it might be included as a medal event in the 2024 Olympics and the growing profile of the sport's very own star players, such as SonicFox who is shown below dominating a grudge match against Perfect Legend, professional video gaming has firmly established itself not only as valid entertainment but also as a profitable industry.
Players at the International Dota 2 Championships in August 2015 in Seattle competed for an immense prize pool of £14,245,963.30, while a secondary web of lucrative sponsorship deals has grown up around the tournaments. The largest platform on which games are streamed, Twitch, was purchased by Amazon in 2014 for nearly 1 billion dollars.
The Middle East, however, and particularly Dubai, the capital of the United Arab Emirates, is a fascinating case when it comes to professional eSports. The games industry is immense and expected to rise to $4.4 billion by 2022, according to a study by consulting firm Strategy& and the Abu Dhabi media free-zone twofour54. That said, a lack of formal infrastructures, such as sponsors, promotion, and regular competitions, means that, despite the vast potential, competitive eSports has yet to quite take off to the same extent it has in the Western and East Asian worlds. Though there are a few larger tournaments for mainstream games and numerous informal events at network cafes, there is still a large space in Dubai for a titan of the professional video gaming industry to emerge, as well as huge profits for whoever first manages to plug the gap.
The Scene Today
At the moment, one of the top teams is Risky, a Counter-Strike Global Offensive team consisting of five members (Abdulaziz "Nami" Ibrahim, Khalid "KarriBob" Aljunaibi, Mohammed "SPACETOON" Aljunaibi, Mohammed "k1tkat" Alnuaimi and Love "havoK" Paras), which has taken first place in various network café tournaments and won silver in larger tournaments such as the semi-regular Game Evolution and Last Resort. Yalla eSports and the recently founded Valour eSports, which has been active only since March last year, are also making a name for themselves in a more diverse mix of games.
However, what is immediately striking upon visiting any of these teams' Twitter profiles is the relevant lowness of their profiles. Not a single team listed above has more than 1,000 followers. (Contrast this to the 18.5K followers of the ROX Tigers English team or even the 29.1K followers of the TNC Pro Team from the Philippines.)
So what limits the scope of Dubai-based teams? Arguably one major factor is the fact that the area only currently has the infrastructure for the larger and more popular tournament games, such as Call of Duty, Overwatch, FIFA, or League of Legends. The threshold to achieve prize-worthy results in these games is far higher, meaning that smaller teams are less likely to achieve well enough to attract international attention.
The head of Middle East Gaming, an organisation covering and creating events in the larger area, pointed out in an interview with Gamegeek that the lack of tournaments could create a talent disparity that was self-perpetuating.
In addition to this, Dubai-based players are significantly held back by the fact that the UAE blocks popular voice communication apps such as Discord and Teamspeak, which gamers rely on to communicate tactics and stratagems to other members of their team during play. Without a reliable and fast way to talk to other players, gamers in Dubai are likely to excluded from casual games with advanced-level international players and thus have far fewer opportunities to hone their skills outside of tournaments.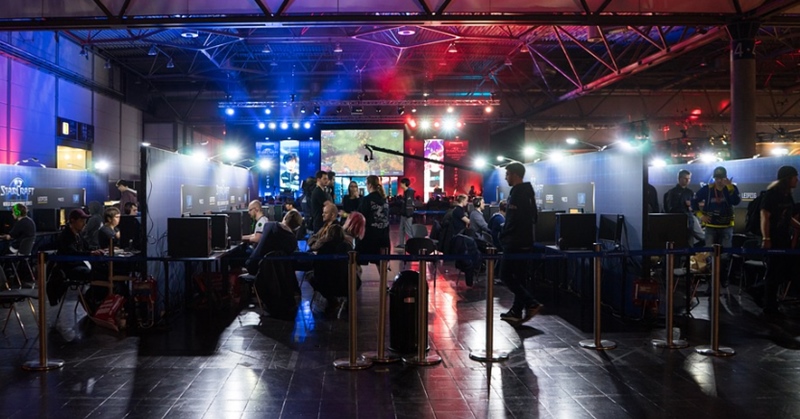 Hope for the Future
However, this could all be set to change dramatically in the next few years, as a new batch of organisers have begun to crop up in the region, hosting their own tournaments and laying the groundwork for a thriving community. Middle East Gaming, quoted above, are one significant example, having organised a tournament in May this year covering FIFA and Overwatch with a prize pool of 35,000 AED.
Another is Cyber Sports League, founded by Karim Mousa, a man who insists he has huge plans for the region, seeing as "the revenue stream are kind of infinite". Notably, this includes not only earnings for players and teams but also a secondary industry of sponsorships that has grown up around the scene. As with many mainstream sports, conventional bookies such as Betway now offer the opportunity to bet on the outcome of major games.
"The benefit [to a consistent, structure scene] would be massive to everyone involved," Mousa said, in an interview with The National, "The sponsors, the players, the network cafes. The potential is there."
Mousa insists that the unique demographics of the Middle East make it the ideal place for eSports to flourish. Furthermore, the availability of cheap electronics and vast commercial spaces in which tournaments could be held means that the practical limitations to developing an eSports scene are minimal.
The Dubai-based founder of eSports Middle East (ESME), Saeed Sharaf, agrees. "ESports in the region is a really hungry market," Mr Sharaf said, "and companies must start penetrating that market." He added that a centralised hub was needed since, "if the market doesn't have any official statistics, it's a risk for investors".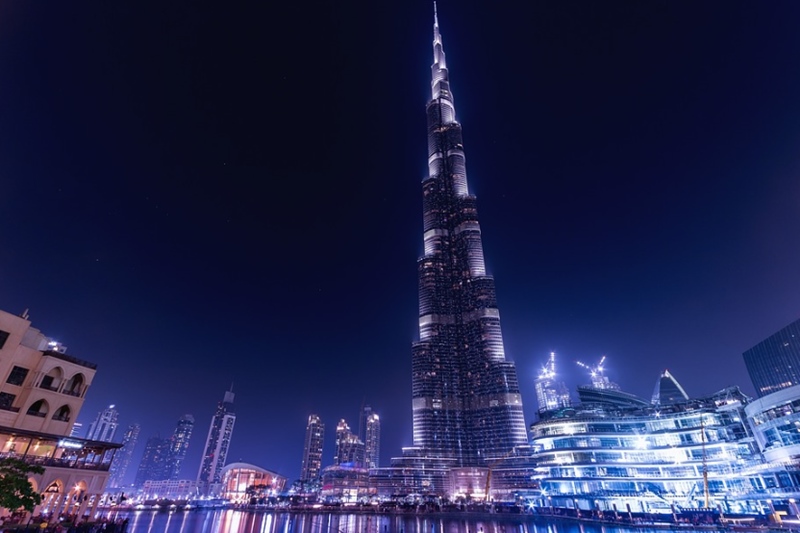 Perhaps the only potential thorn in this rosy vision of the future concerns the vast community of expats drawn to Dubai, which means the population is too transient to support stable competitive institutions. Apart from FIFA tournaments, local players insist that all areas of the UAE scene are dominated by non-nationals, who often have a high turnover rate and pose a significant problem to future growth.
Despite this, many remain optimistic about eSports in the Middle East. Middle East Gaming, in particular, insists that the international scene may have to make room for Dubai as a contender within less than half a decade.