The BurJuman mall is bringing the festive spirit to everyone through a stunning winter decor through their Christmas Village Forest from December 10, 2020 to January 9, 2021. We visited the mall the other day to check out the decor and they have cool winter wonderland displays for visitors.
Also Read: 22 PHOTOS: Christmas Festive Winter Garden at Habtoor Palace Dubai
With a magnificent fiesta, you can bring in the Christmas spirit any time of year with a spectacular party It's that time of year again—the holidays are here.
BurJuman Christmas
9th December 2021 to 8th January 2022
from 2pm to 10pm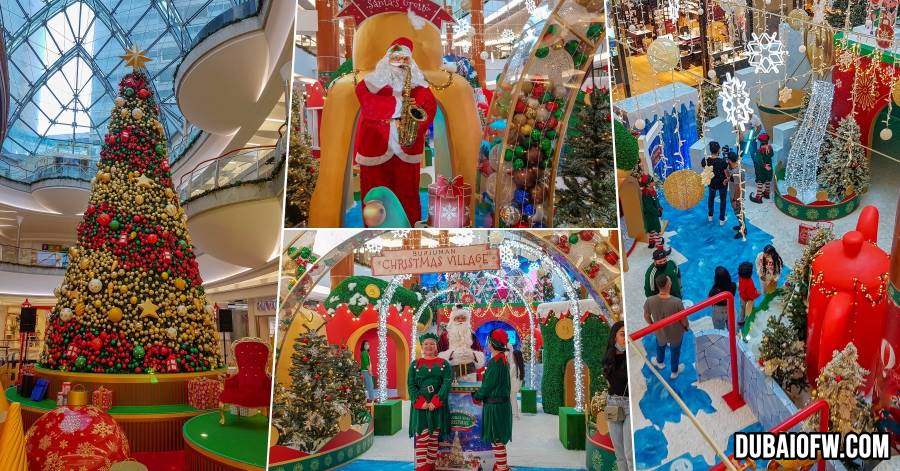 Christmas at Burjuman Centre Mall Dubai 2021
BurJuman Mall is putting forth its best effort to spread a festive joy all year round through its beautiful Christmas fiesta, which includes seasonal decorations, a magnificent Christmas tree, magical photo opportunities, festive parades, and plenty of exciting activities. In addition to this, Santa will be making an appearance!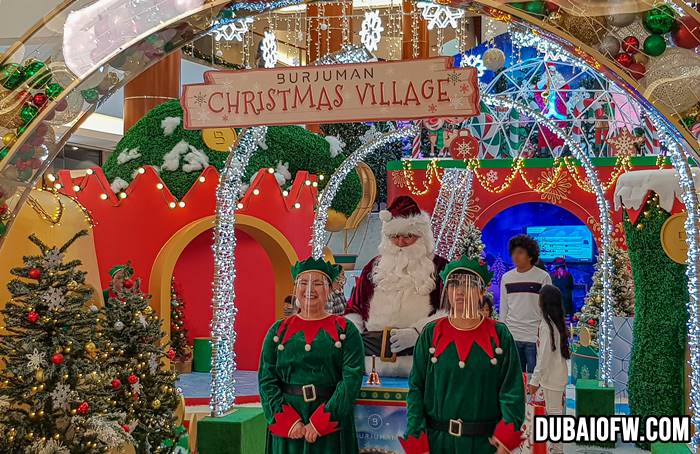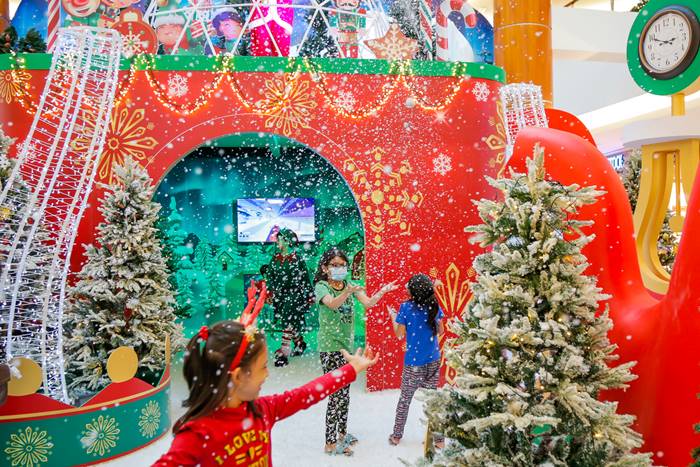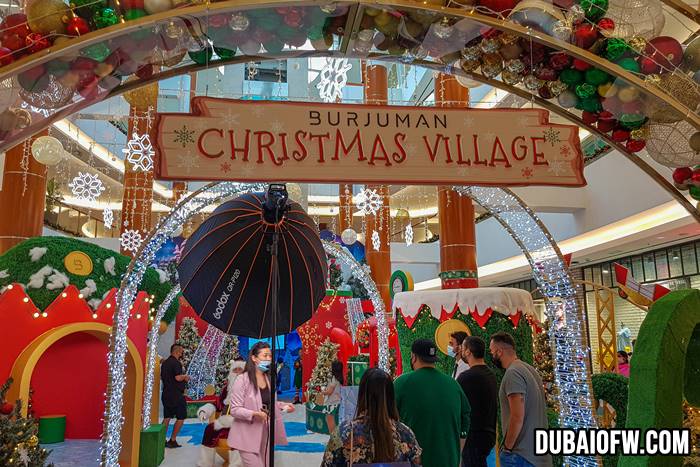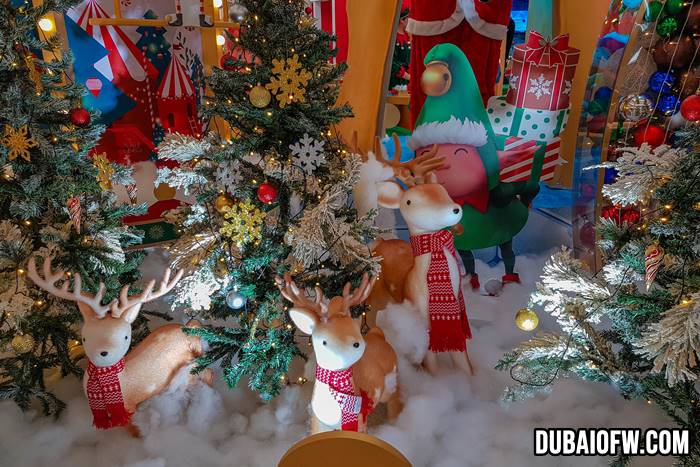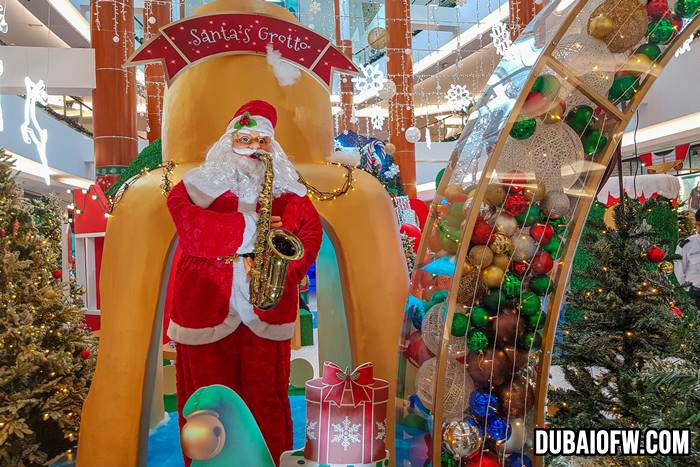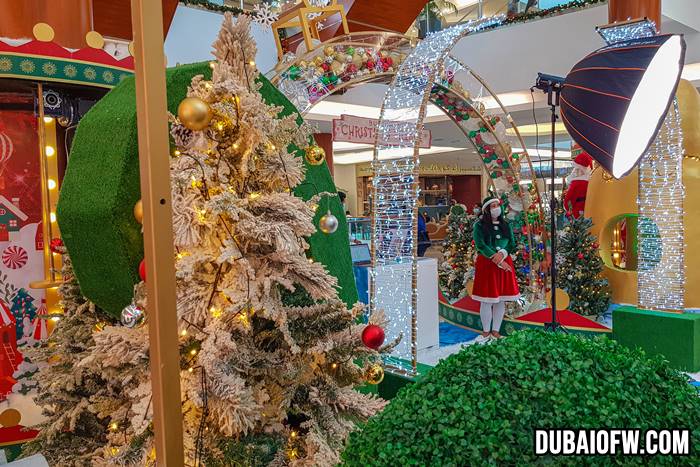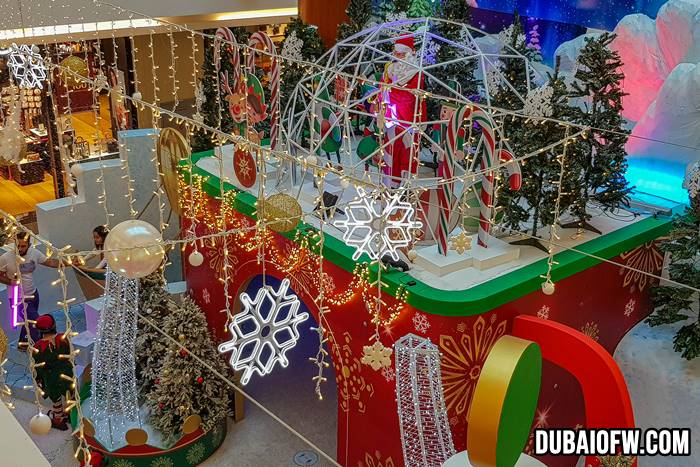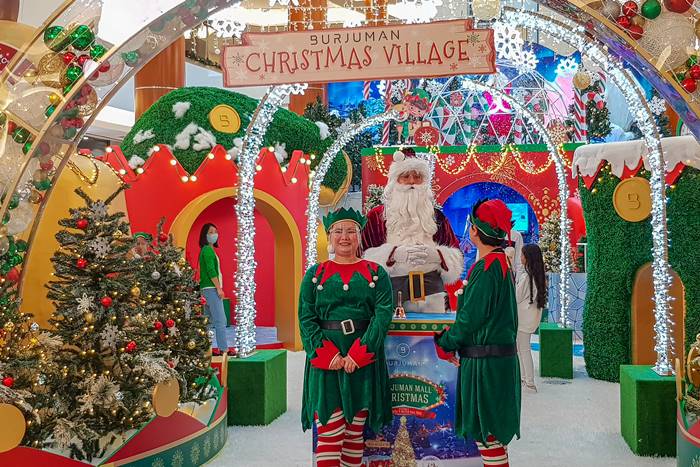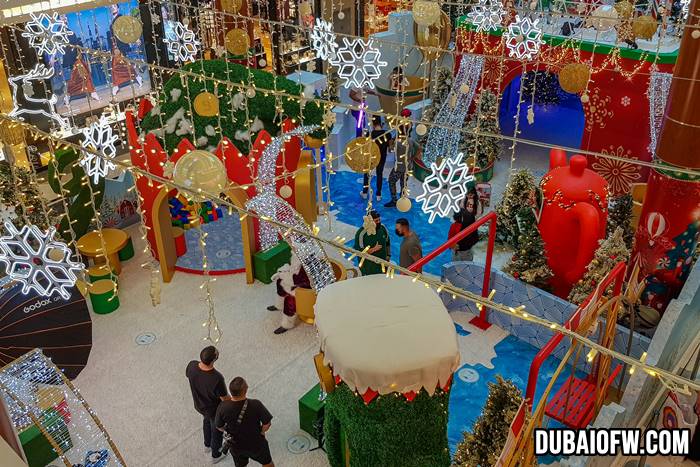 Burjuman Giant Christmas Tree 2021
The stunning 9-meter-tall tree with LED lights and Christmas ornaments will be the highlight of this year's Christmas celebrations at BurJuman Mall. Make sure to attend the tree lighting ceremony on December 12, 2021, 6 p.m., where you'll get pictures with the jolly old man!
The Christmas Tree at Burjuman mall is a sight to behold with its 9-meter height and ornaments. It's so stunning that it's become a must-visit spot for photo op whenever you have friends and family visiting and dropping by the mall.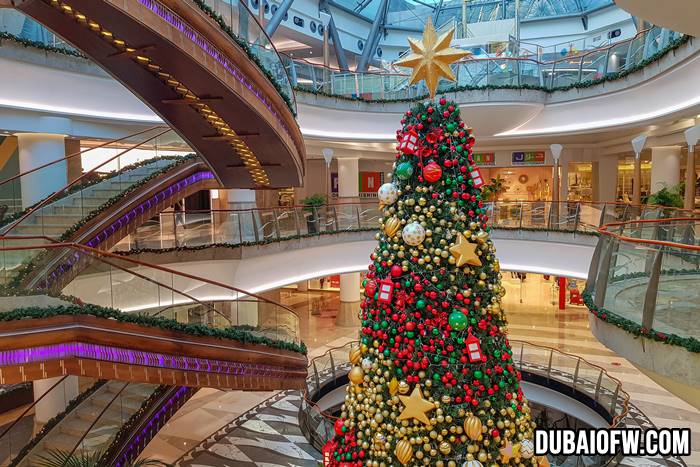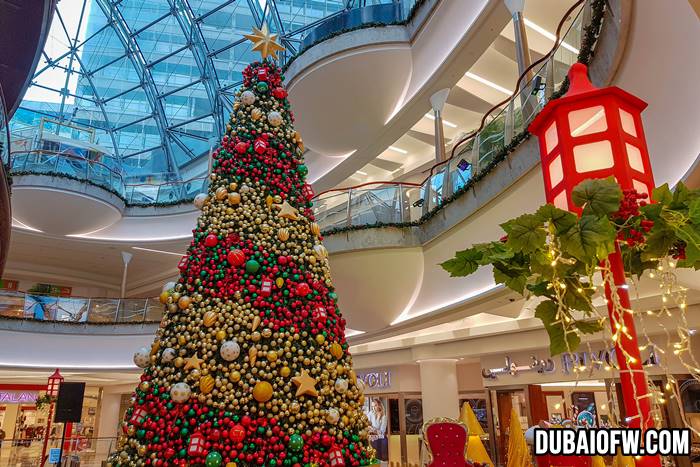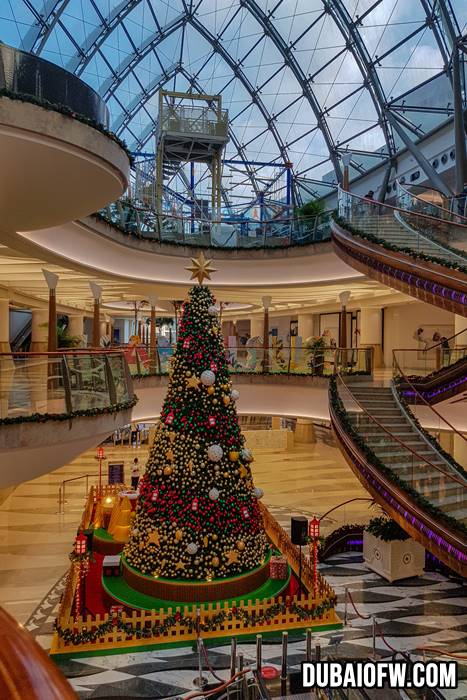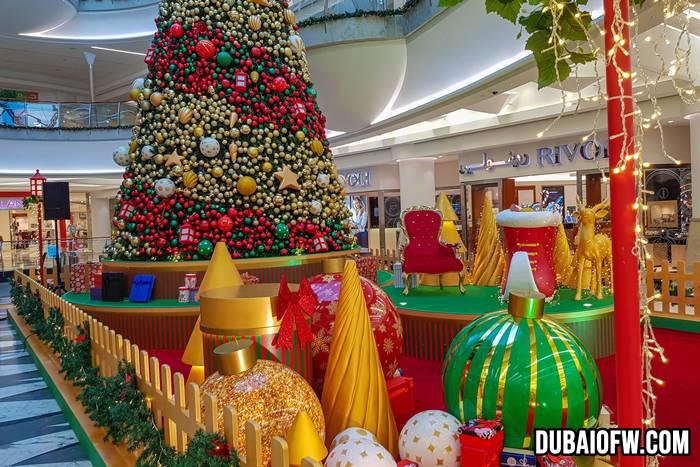 In the meantime, Santa will be visiting the mall every day between 2:00 and 10:00 p.m. to take photographs with all visitors from January 2021 until January 2022. The mall will also host weekly festive parades on Thursdays, Fridays, and Saturdays at 6:00 p.m., 7:00 p.m.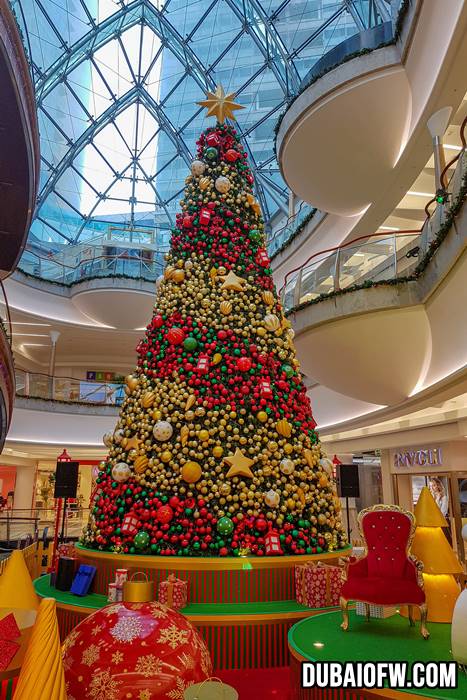 Christmas Festive Activities inside the Mall
From 2 p.m. to 10 p.m., BurJuman Mall visitors are welcome to stroll around the lovely Christmas Village, which is located in the atrium. The surprising snowfalls, VR Snowball game, interesting photo zones, and arts and crafts where youngsters may freely express their creativity with a variety of festive activities will all appeal to
BurJuman Mall will be open between 9 December 2021 and 8 January 2022 to allow you to enjoy the joyous warmth of the festive season through Christmas traditions. At one of BurJuman's many restaurants or extensive food court, shop for a present, explore hundreds of offers across the mall, participate in leisure activities, and discover delicious tastes from around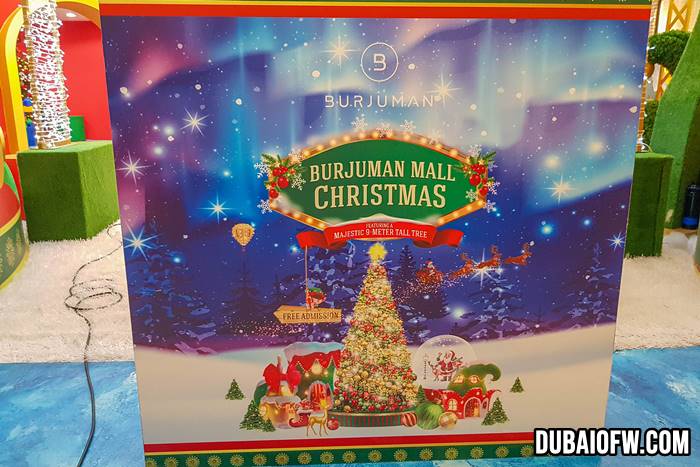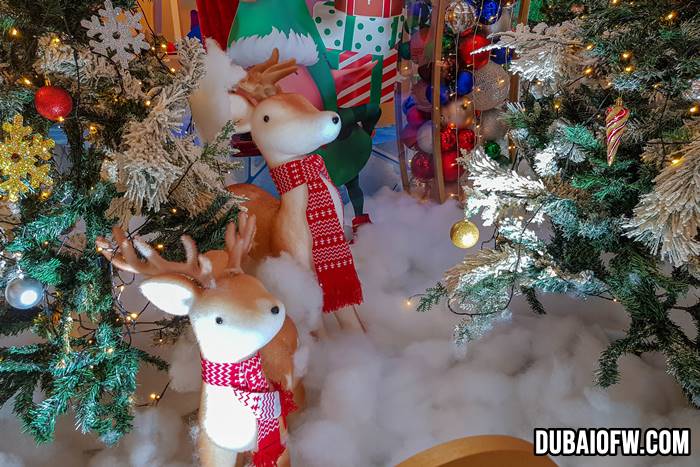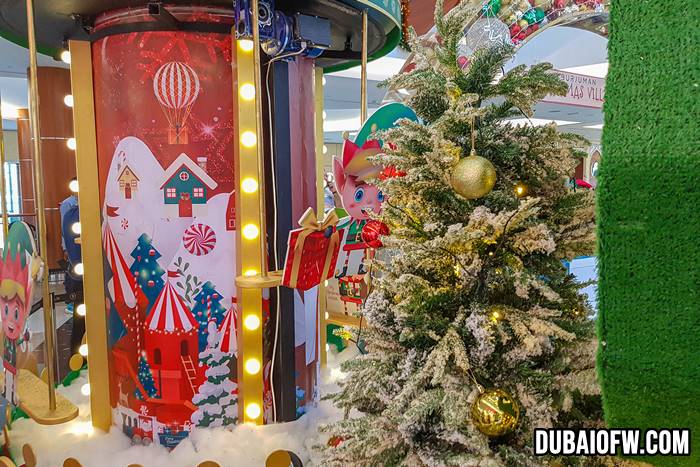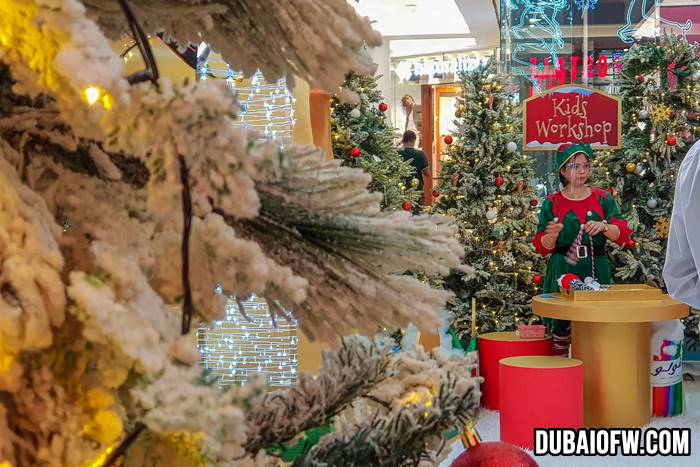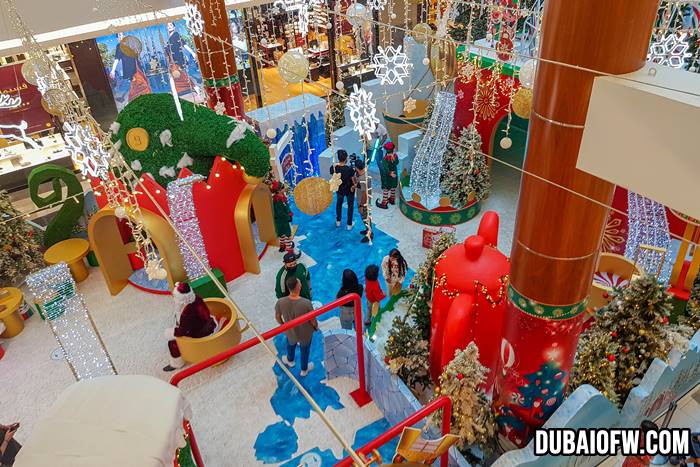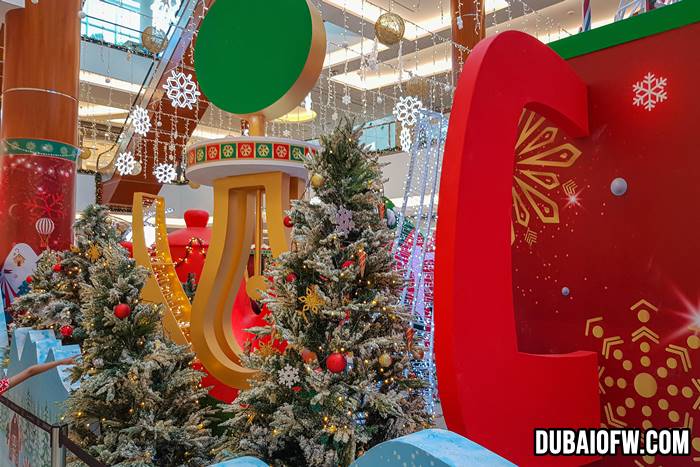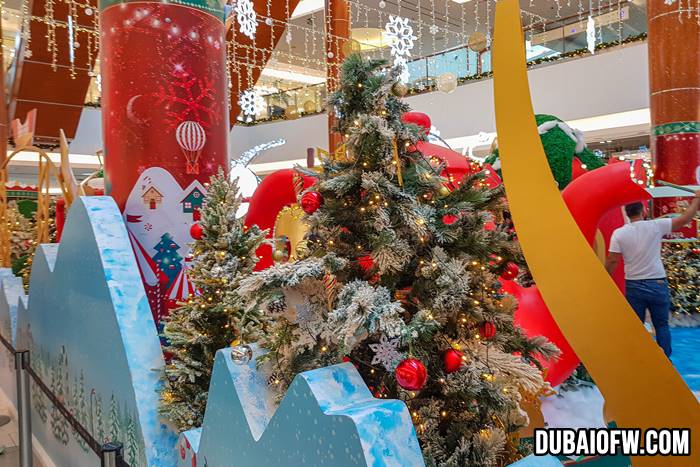 Video: Burjuman Christmas Village 2021
Check out this video clip of our visit at Burjuman mall with this winter festivity in place:
Below are the previous Christmas decorations at Burjuman mall:
Burjuman Christmas Winter Tale 2020
The Christmas 2020 design at Burjuman mall is a Winter Forest (with Audio Experience), Seasonal Decor, Virtual Reality and Motion Games, Artificial Snow Fall. Also check out their Winter Tunnel experience too!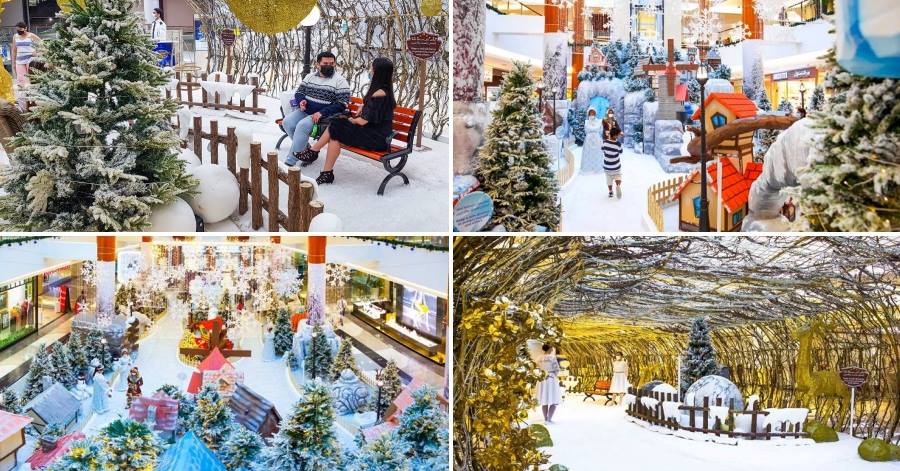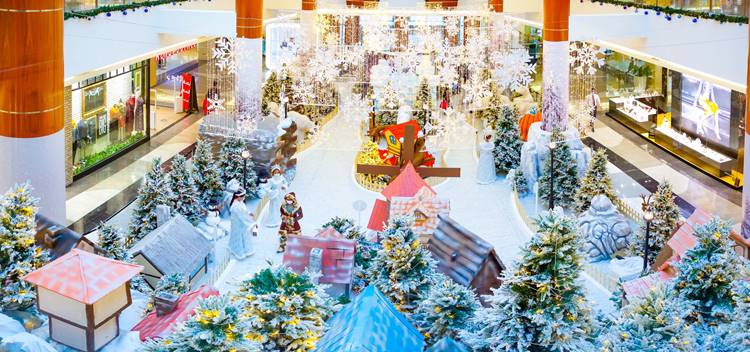 In practice with all precautions and safety measures issued by the UAE government, BurJuman transforms into a snowy winter wonderland with festive-themed décor across the mall.
Guests can enjoy the winter extravaganza with this Christmas special event with festive activities and seasonal décor. There is also snowfall every 30 minutes at their main atrium.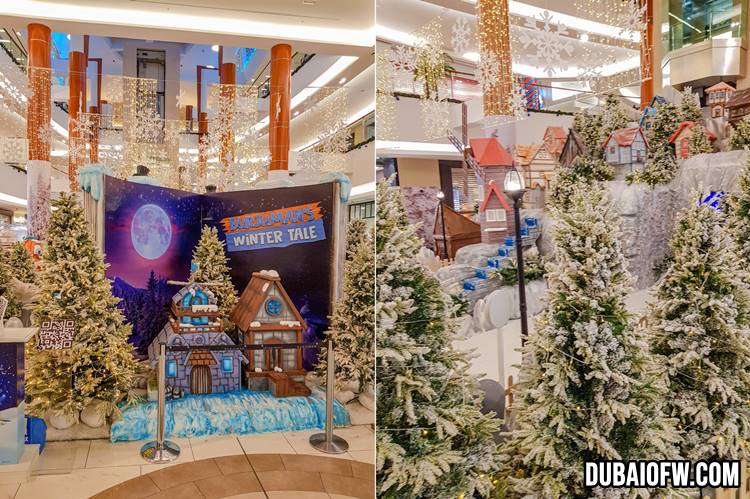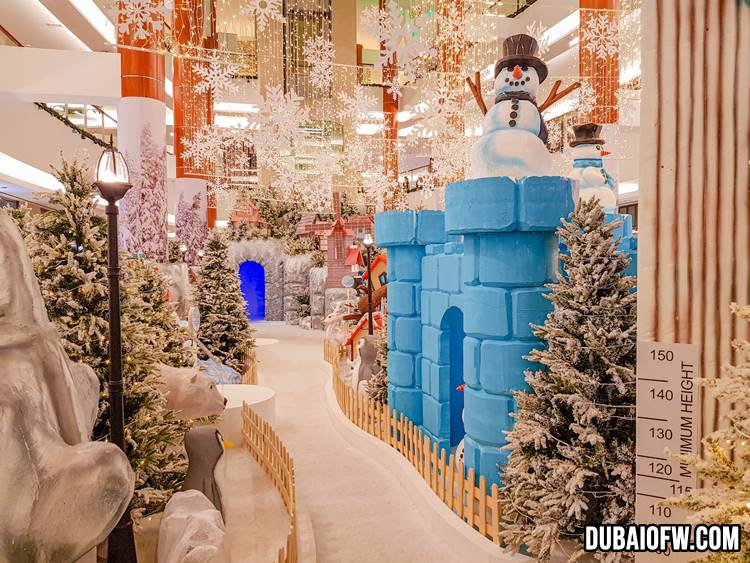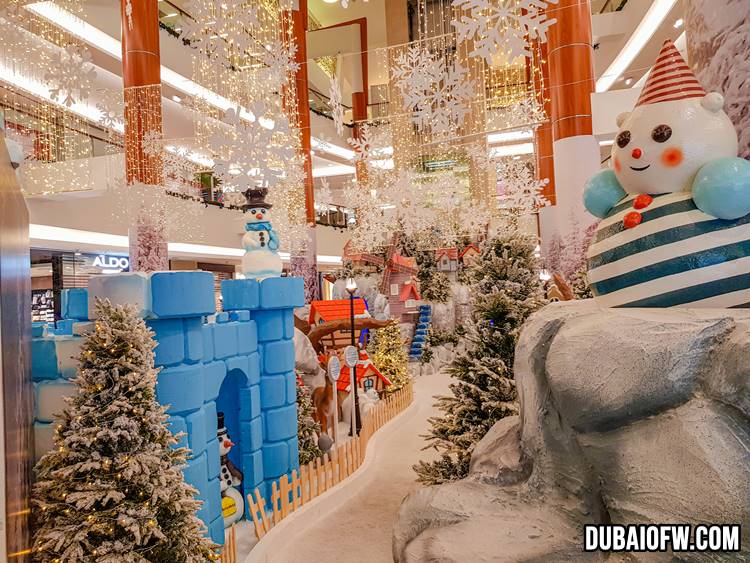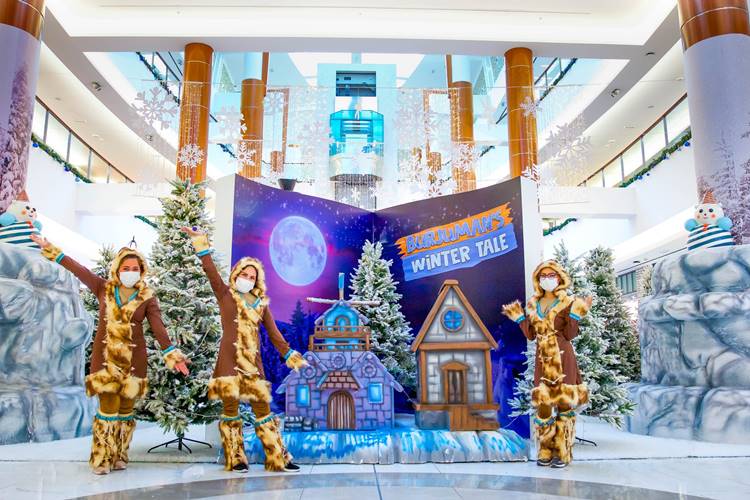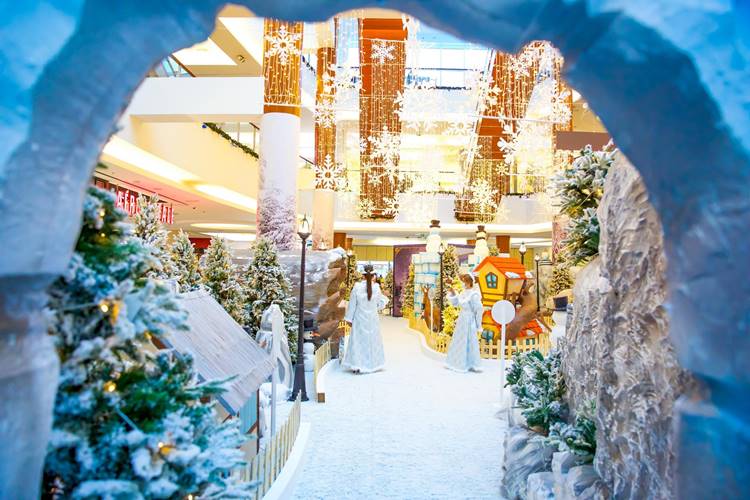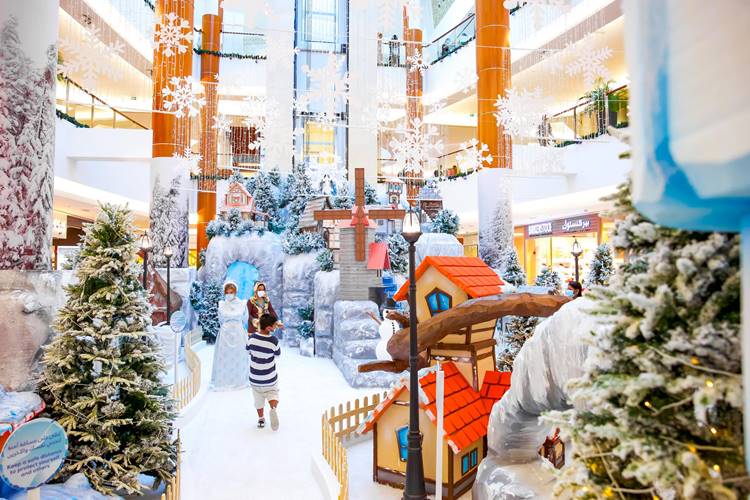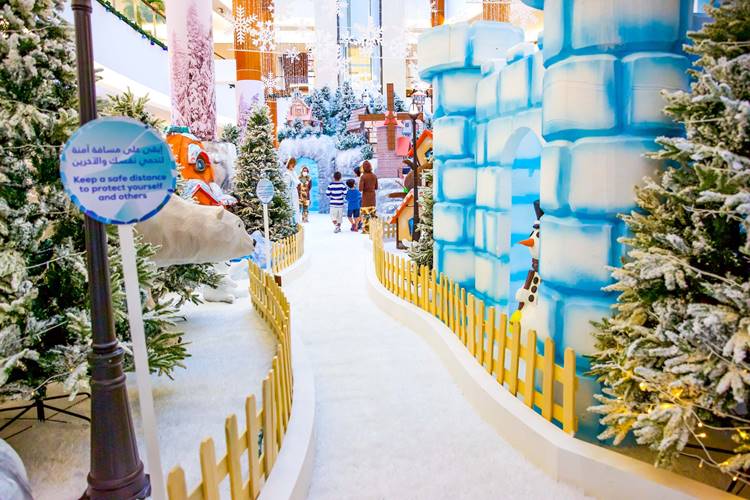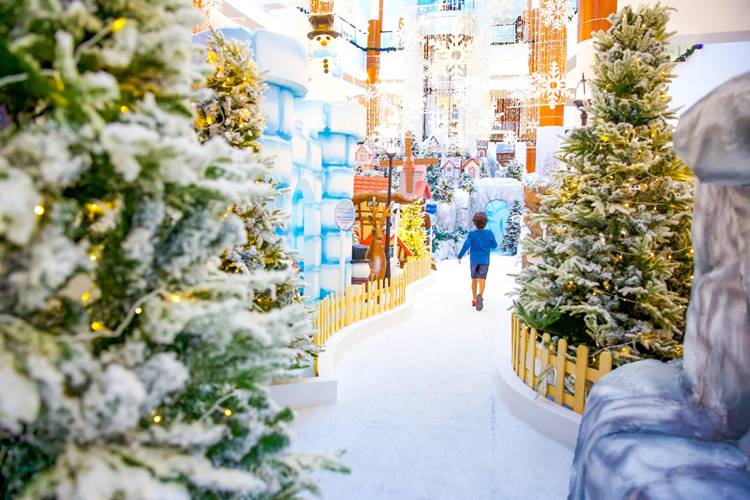 Winter Tunnel at Burjuman Mall 2020
The other side of BurJuman mall there is a Winter Tunnel set-up. It's a beautifully decorated installation that showcases a winter forest atmosphere.
While the Winter Tale area at the main atrium may be a sure-fire attraction for the kids, we feel that adults will much appreciate this winter tunnel! Check it out as it's really pretty.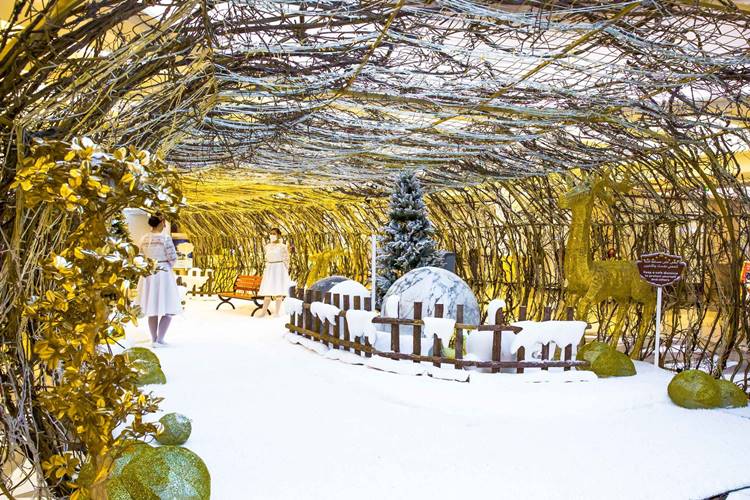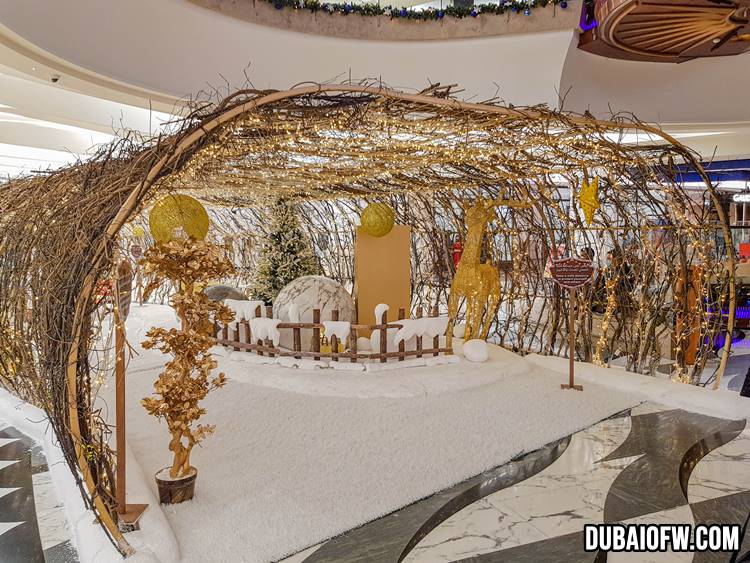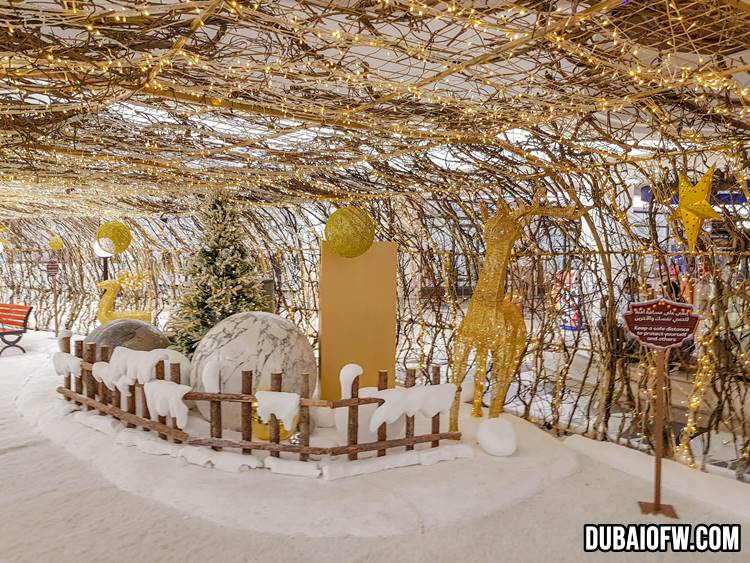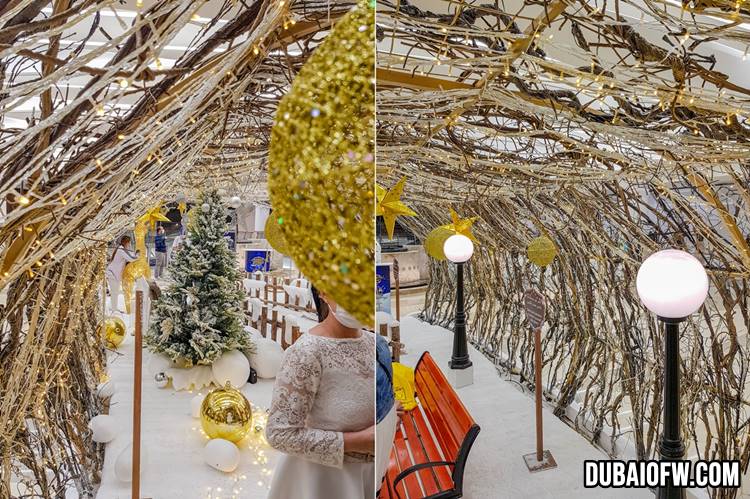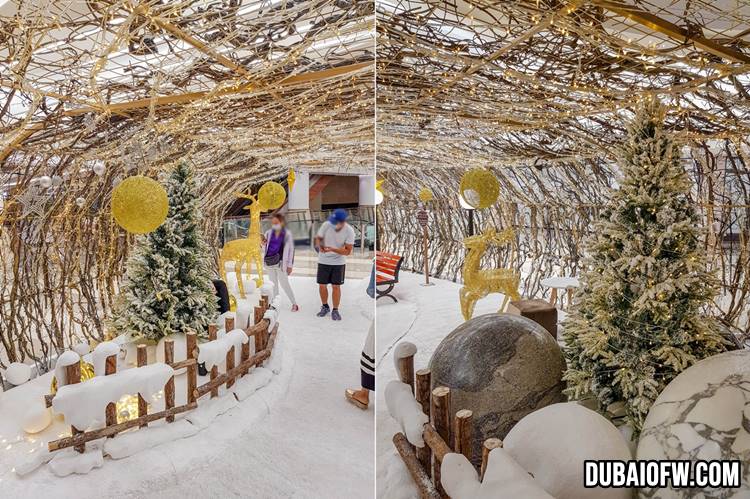 As we've mentioned before, it's really nice that malls and establishments in Dubai have set up various Christmas decorations to help celebrate the festive season. After the challenges we've all faced during the year, it's nice to go out and see that we can go outdoors in public and feel the holidays.
Stay safe and continue to practice safe social distancing everyone!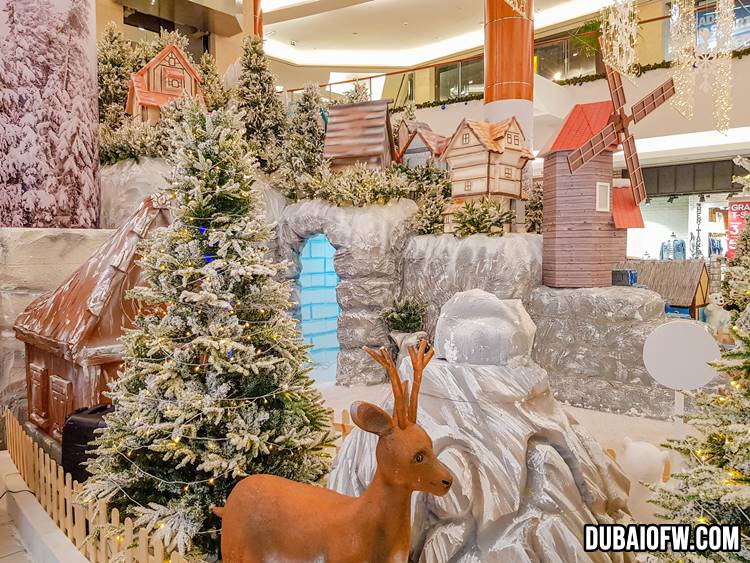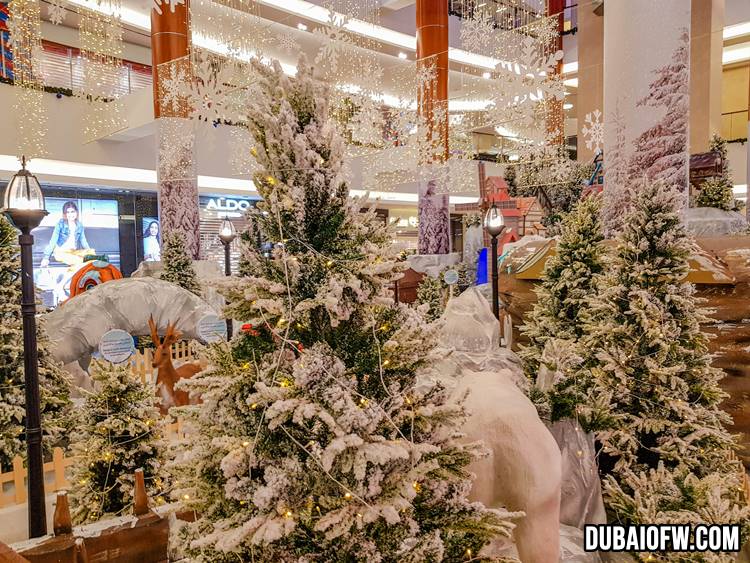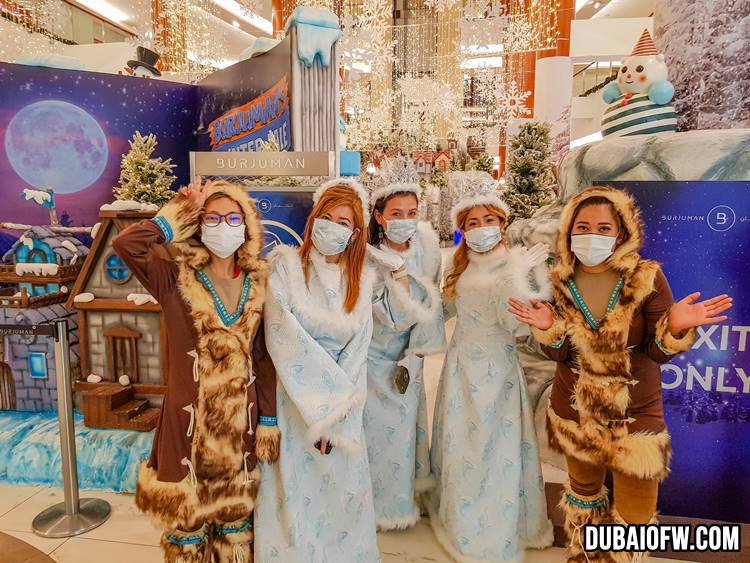 Video: Burjuman Winter Tale Christmas 2020
Check out this video clip of our visit at Burjuman mall with this winter festivity in place:
Contact Information
Burjuman Centre
Address: Khalid Bin Al Waleed Rd – Al Mankhool – Dubai
Phone: +971 4 352 0222
Website: https://www.burjuman.com/
Facebook: @burjuman
Instagram: @itsburjuman
Google Map Location
Below is a map guide to the location of Burjuman Centre. There is a metro station where you can take the Dubai metro for a more convenient way to get there via Red Line's Burjuman Station: