For today's OFW feature, we interviewed Hannah Bhatti, who has been based in the UAE for about six years now. She holds a degree in Development Communication from the University of the Philippines, and is currently working as a freelance Social Media Manager for different restaurants in the UAE. Cool!
Like many OFWs, Hannah came to Dubai to enhance her career and to save for her future. However, there's also another important reason… she decided to come here to be with her mother, who has been living in the UAE for 28 years. At present, Hannah lives in Dubai with her mother, grandmother, and three cats!
Prior to becoming a freelancer, Hannah had previously worked as a Social Media Executive for a men's fashion brand, and later for a government company in the hospitality and restaurant sector. She has plans to pursue further studies and to eventually be able to have her own creative agency or be a marketing director for a global company someday.
In case you were wondering, Hannah's father is of Pakistani descent, hence the unique surname! In the following interview, she talks about what it's like to be a freelancer in Dubai, and shares some tips for her fellow kababayans as well. Let's get to know more about Hannah and her interesting OFW story!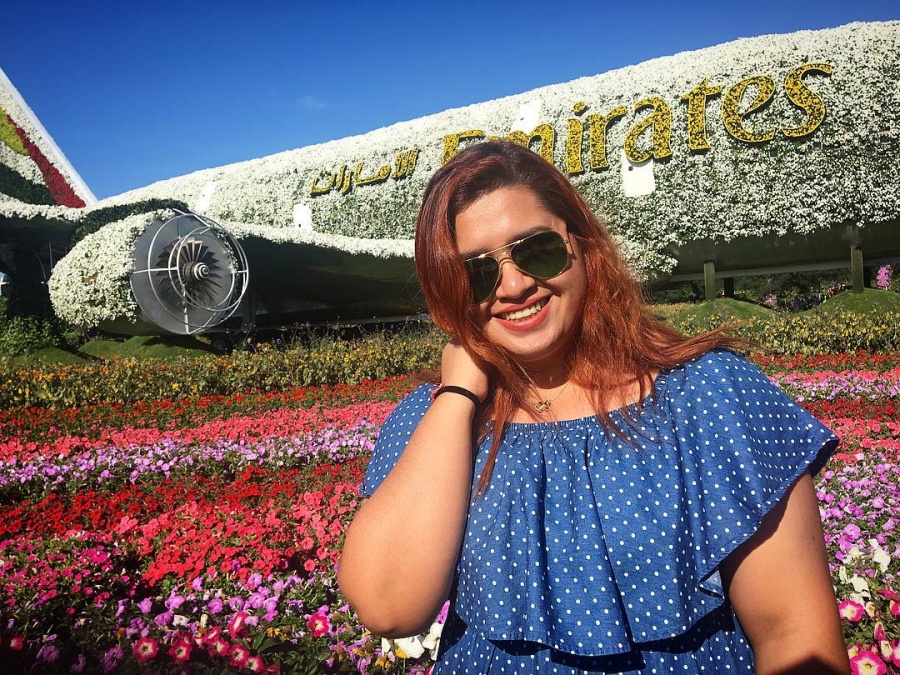 OFW Feature: Hannah Bhatti, Freelance Social Media Manager in Dubai
Name: Hannah Bhatti
Age: 31 years old
Current Profession: Freelance Social Media Manager
Course: Development Communication, University of the Philippines
Years in the UAE: 6 years
1. Tell us about yourself.
Hi! My name is Hannah Bhatti, 31 years old, currently working as a freelance Social Media Manager for different restaurants in the UAE. I studied Development Communication at the University of the Philippines.
I have been living in the UAE since 2015. You might wonder why my surname sounds different; it is because my dad is of Pakistani descent.
2. Why did you come to Dubai?
I wanted to enhance my career to save for my future. Plus, my mother has been living in the UAE for 28 years; I haven't been with her for a long time. I decided to follow her and settle here.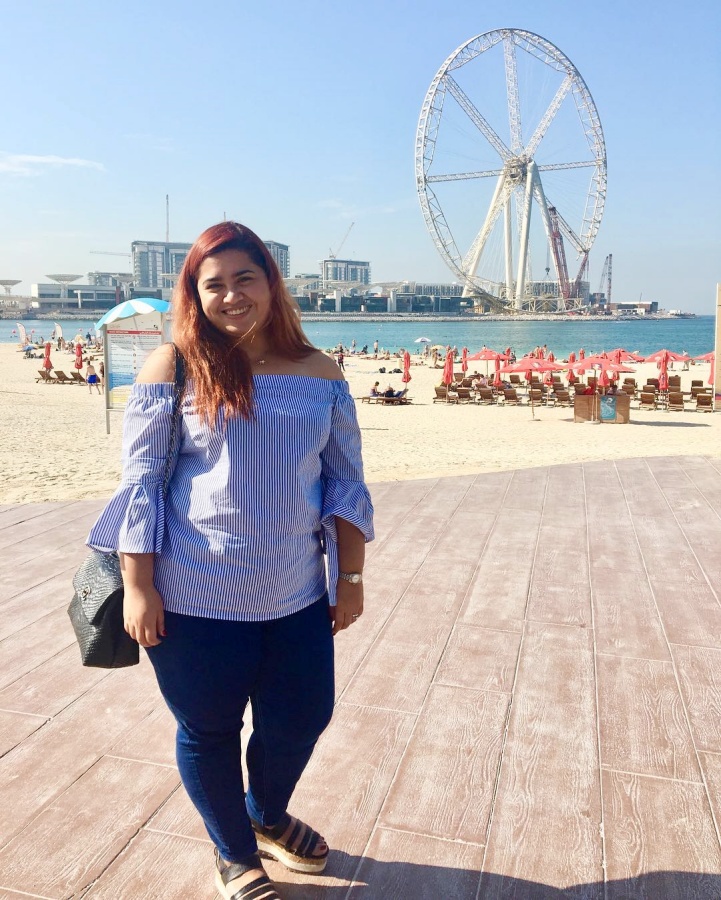 3. What were your previous jobs?
Back in the Philippines, I used to work as a Communication Specialist at the International Rice Research Institute (IRRI). We used to train farmers in new technologies to improve their harvests. It was a project together with the Philippine government.
My career in the UAE started as a Social Media Executive for a men's fashion brand. After finishing my contract, I had a chance to work for the hospitality and restaurant sector and worked for different restaurant concepts for the past 5 years.
I used to work for a government company, but after the pandemic majority of our restaurants closed down, and now I ventured in doing freelance.
4. How do you find your current job? Are you happy/satisfied with it?
Currently, I am happy to be working from home doing freelance. I can handle my time wisely and work on different projects. Sometimes, the normal "9 to 5" job can be exhausting and it makes you feel burnt out!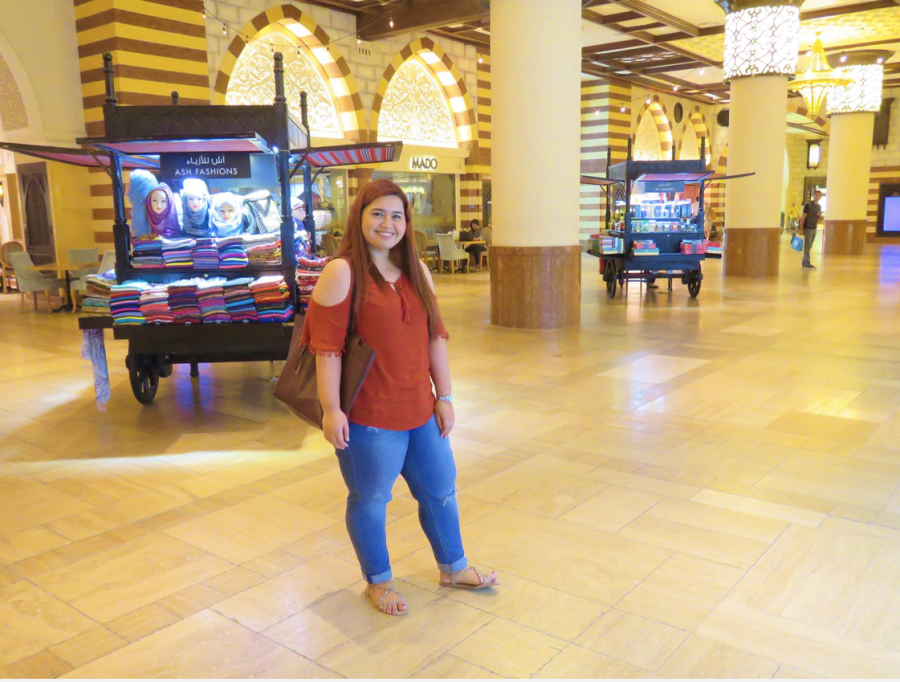 5. Are you able to save in Dubai? Or do you have any investments you wish to share?
The majority of my work can be done online. I can save on costs such as transportation and eating out. I only go out when it's an important meeting with clients or sometimes with friends.
We all know that Dubai is a temporary place, so we have to make the most out of it, enjoy what the city has to offer and save for rainy days or retirement. We currently have commercial spaces for rent back home. I am also currently saving up for my retirement beach/farmhouse.
6. As a family, is it difficult to live in Dubai? What are your struggles? What's life like outside work?
The more people you are in the family, the more expenses you will have. Right now, I have my mom and grandmother here. I also have three cats at home, so expenses on groceries pile up. I usually take advantage of grocery sales and try to use discount apps to save when eating out.
Realistically, I am a bit stingy sometimes. Dubai is full of sales and temptations, so I always try to control my expenses. I do keep track of what I spend and think a long time before purchasing something expensive.
When I was a bit younger, I was quite impulsive and did not think about money that much, but when I started to learn how hard it is to earn money and make ends meet, I started to be more financially responsible.
I usually spend my free time exploring restaurants and trying out their food to see what the competition is doing 😀 Most of my free time is spent travelling outside of the UAE to explore new cultures and places.
7. What do you like about Dubai?
I like Dubai since it is a modern city with diverse cultures. You get to learn new things from your coworkers. Sometimes there as some cultural differences and it's a learning experience. The city is very progressive and it looks after its residents. A lot of new restaurants and attractions have recently opened up, giving people options to do more things around the city.
8. What do you NOT Like about Dubai?
I don't like the weather during summer! The heat is quite unbearable, plus there is no real nature scenery. Do traffic during the morning and rush hour count? 🙂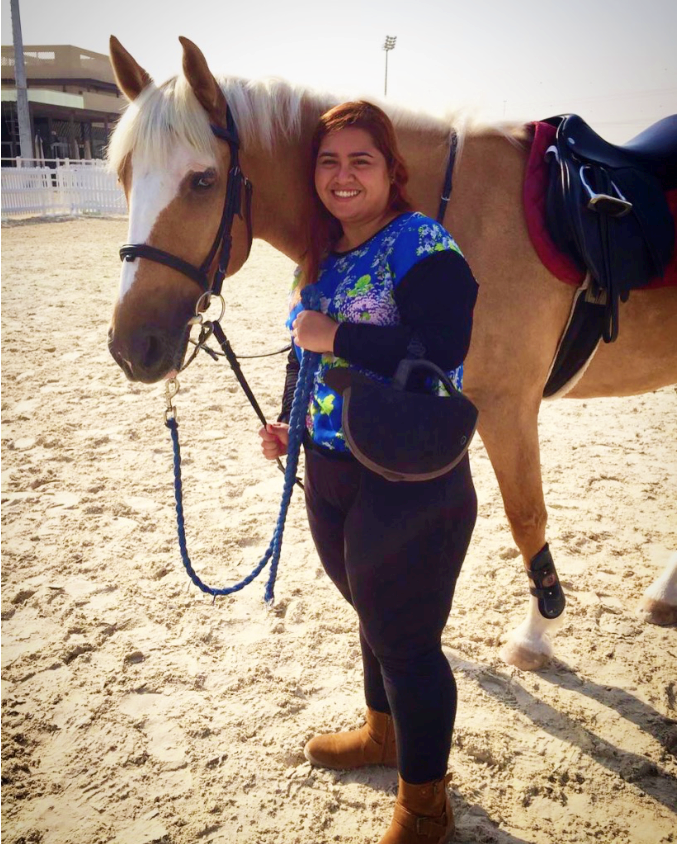 9. What are your plans in your career/family/future?
I plan to pursue my education further and study to improve in my field. It helps to build up credentials and land better jobs. I also want to have my own creative agency or be a marketing director of a global company.
In the future, I want to retire back in Laguna, to have a small farm and have a sustainable lifestyle.
10. You have any tips for kabayans when working/finding work/living in Dubai?
Don't sell yourself short! Don't think that your nationality is a problem in getting a job, show your skill sets and prove that you are a valuable asset.
Also, always think of your future and don't be a one-day millionaire; DO NOT spend beyond your means. We might be earning a lot better here, but we never know until when we'll be having a job, so we always need to consider worst-case scenarios.
Work hard and reward yourself afterwards, whether it is a nice meal or a grand vacation!
Connect with Hannah on Social Media
To know more about Hannah, you may follow and connect with her through her Instagram account: @hannahzarah.
—————-
*Photos provided by Hannah Bhatti
Are you an expat in Dubai? Do you want to be featured in the website? Send us an email telling us you want to be featured at admin@dubaiOFW.com and we will send you the set of questions! Let's help other Pinoys who want to come to Dubai understand what life in the UAE is like through your story.